Republican politician and commentator Kari Lake has criticized Facebook for censoring her views. She claimed that the Meta-owned platform has been removing her posts.
In a tweet, Lake, who has recently been labeled "the most dangerous politician in America" by the mainstream media, wrote: "The Fake News called me 'the most dangerous politician in America' & apparently the Big Tech tyrants agree. This Orwellian censorship doesn't intimidate me one bit. I will never stop speaking the truth to the American people. So take your best shot, Zuckerberg. You don't scare me."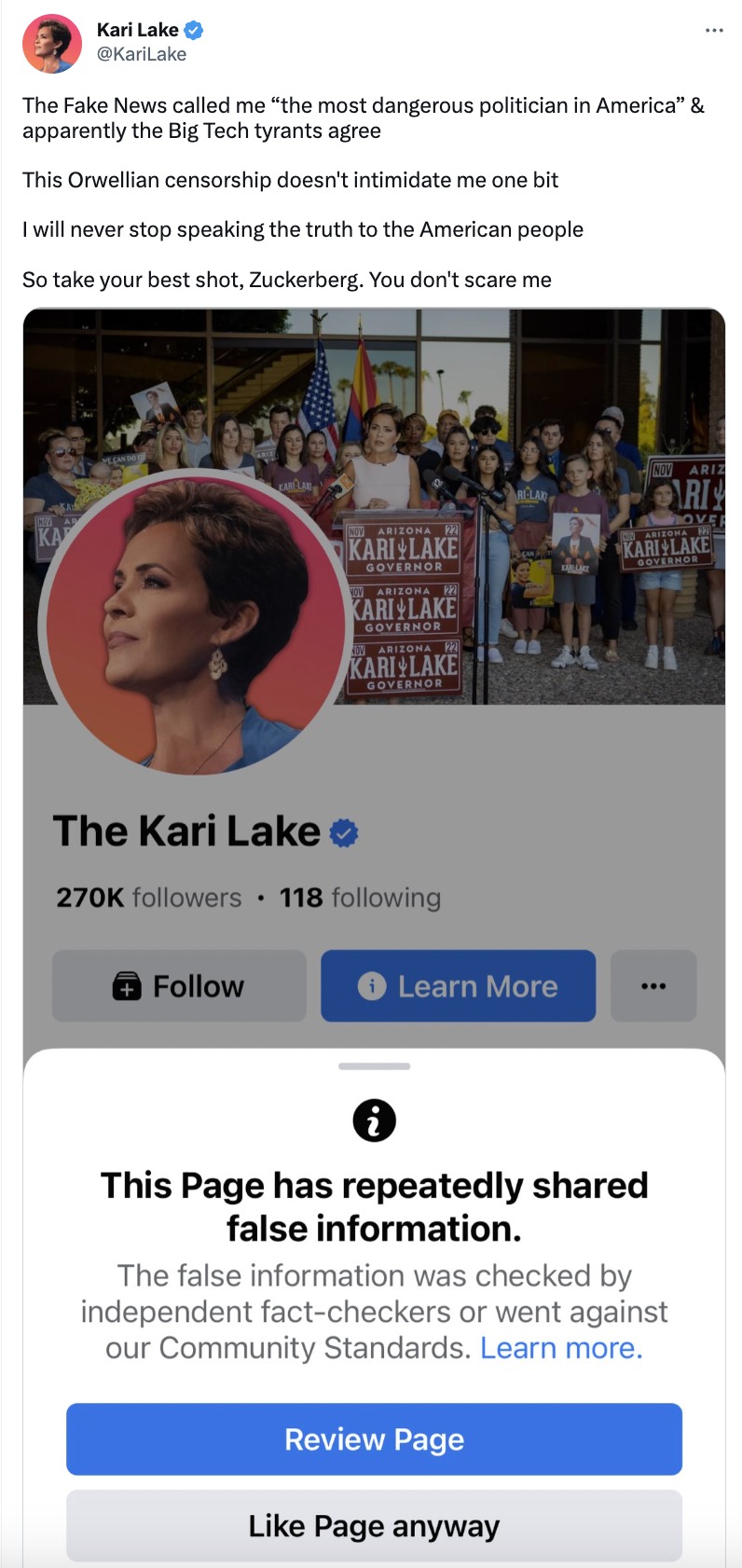 Kari Lake has previously called for laws in Arizona which would stop social media platforms from censoring speech.
Lake made the statement on the Louder With Crowder show last year.
"It is absolutely outrageous and it should be criminal to take somebody who's running for office and take their voice away for political reasons," Lake said.