This month, teacher Samuel Paty was beheaded in a terrorist attack in the northern Paris suburb, Éragny, after displaying the Charlie Hebdo cartoons that depict the prophet Muhammad to his students during a lesson. The story became international news and caused a rallying cry for free speech.
Yet, surprisingly, Pakistan's Prime Minister Imran Khan attacked French Prime Minister Emmanuel Macron following the attack, saying that Macron's call for free speech was "a systematic Islamophobic campaign under the garb of freedom of expression."
Macron had paid tribute to the teacher and said he was "killed because he was teaching students freedom of speech, the freedom to believe and not believe."
Khan was criticized for the extremely controversial victim-blaming implication that it was "islamophobia" that was the ultimate cause of the terrorist attack.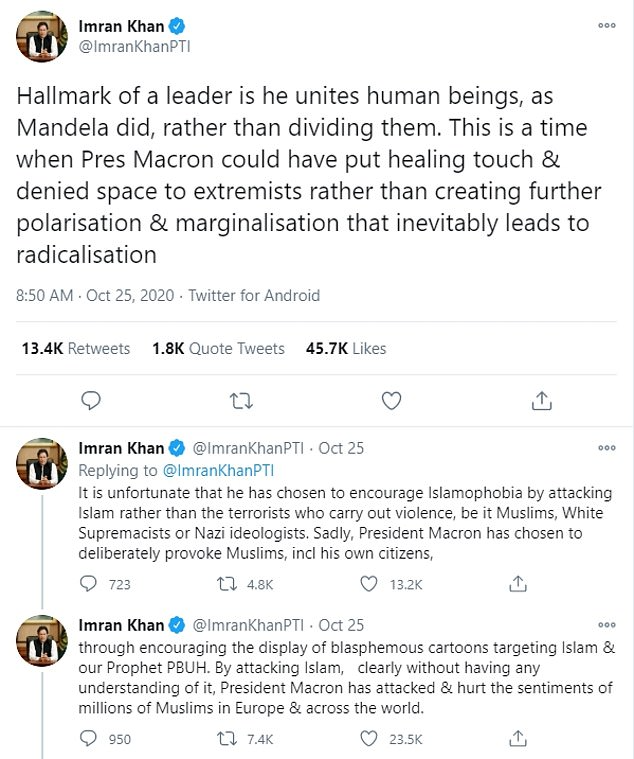 After the murder, the terrorist posted images of Paty's severed head on social media platforms – something that was quickly removed.
Yet, Pakistan's Prime Minister's suggestion that "Islamophobia" is ultimately to blame has now has now turned towards social media companies such as Facebook.
In a letter to Facebook, Khan said that Facebook should ban "hate speech" against Muslims and Islam.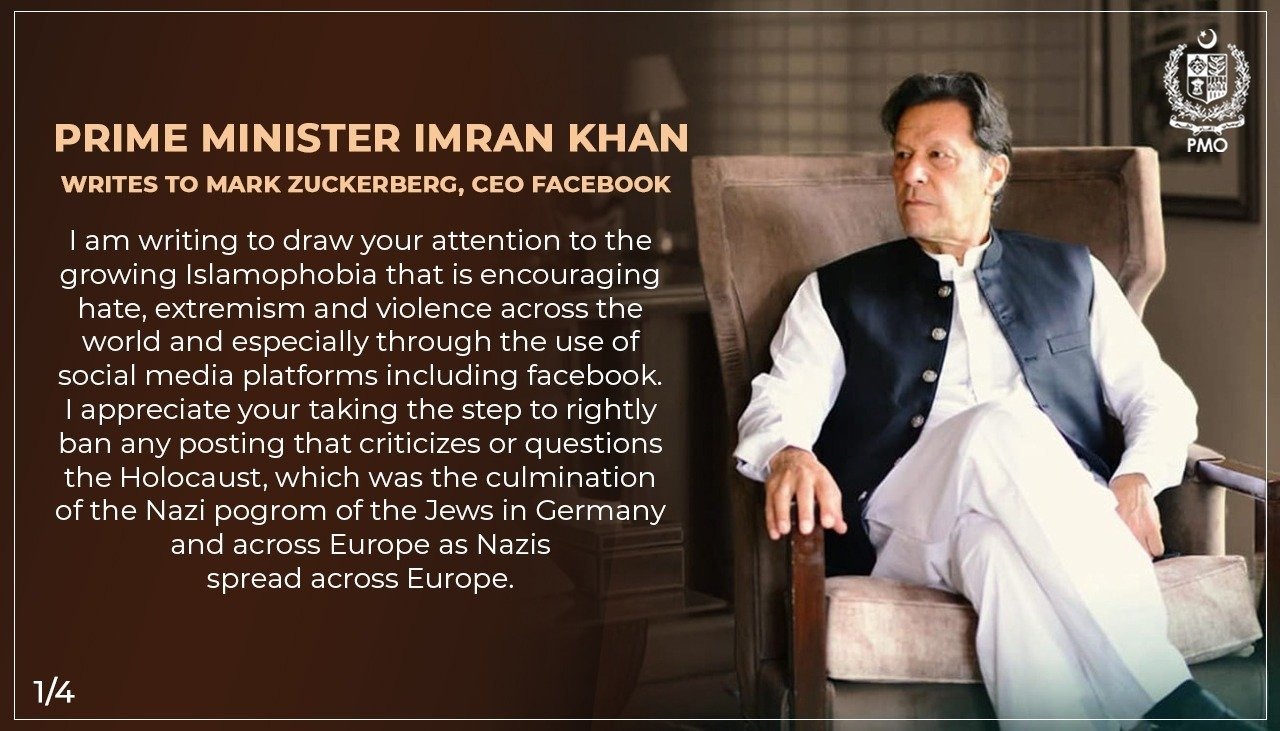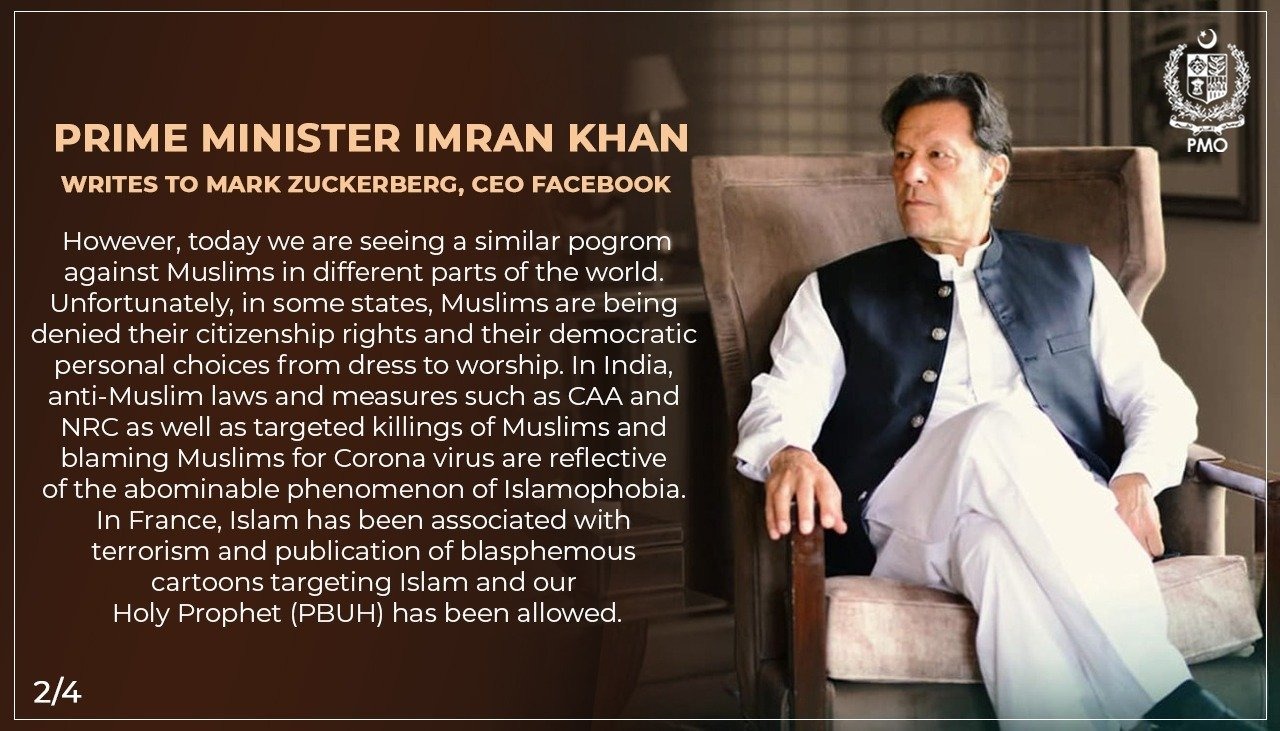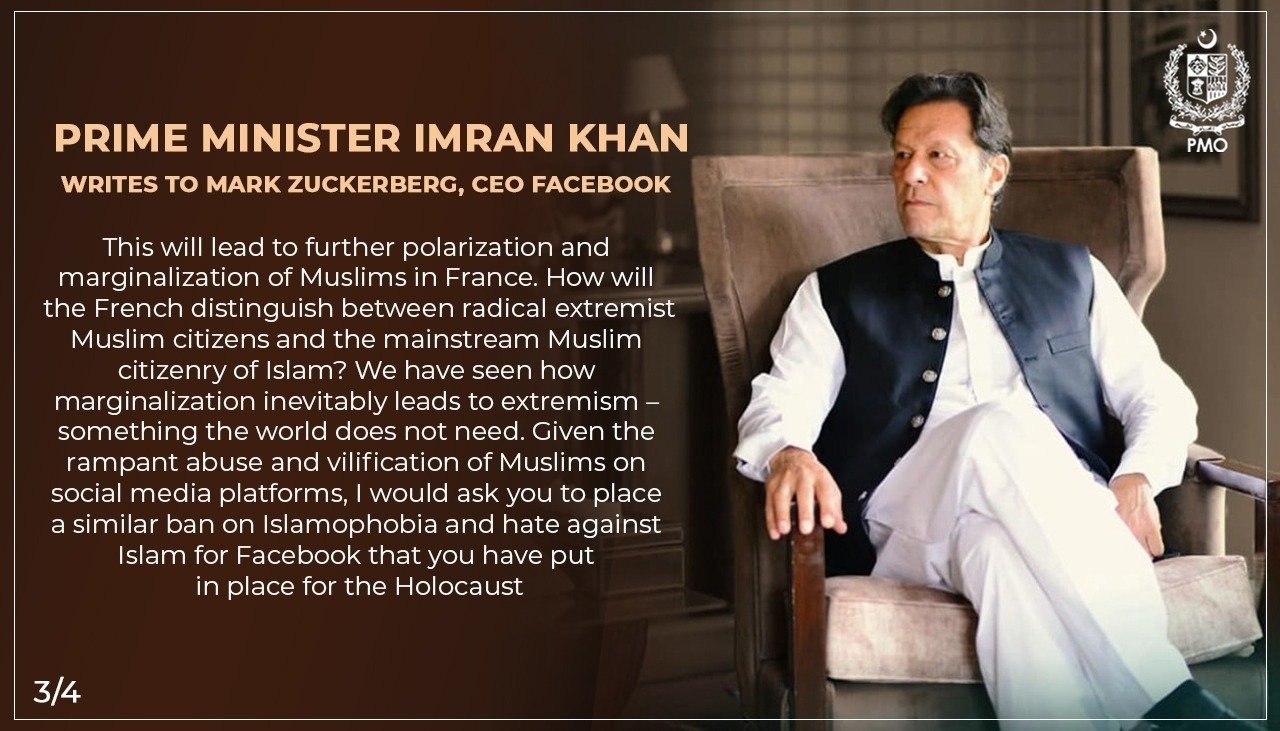 Facebook has a hate speech policy prohibiting content that could be perceived as "a direct attack on people" based on protected characteristics, i.e., race, religious affiliation, national origin, ethnicity, gender, and so on. According to the Pakistan PM, Facebook is not observing this policy by allowing "Islamophobic" content on the platform.
Khan added that Islamophobia marginalizes Muslims and causes extremism, shockingly giving the example of the attack in France.