You may think that being a far-left Antifa supporter would be pretty standard for a college professor in 2020. Usually, they're the ones calling for anyone to the right of Stalin to be fired.
But in 2019, Kirkwood Community College in Iowa, forced the resignation of self-professed Antifa-supporting professor, Jeff Klinzman, after comments he made on Facebook were interpreted as a call for violence.
Klinzman has now reached a settlement with the college and the college will now pay out $25,000 in compensation.
Klinzman argued that the pressure to step down was a violation of his First Amendment rights and when local TV stations contacted him at the time for comment, he famously said, "I affirm that I am Antifa."
The problem started thanks to a series of comments made by Klinzman on his personal Facebook account. In July, President Donald Trump published a tweet where he branded the Antifa group evil beings who hit others on the head with baseball bats.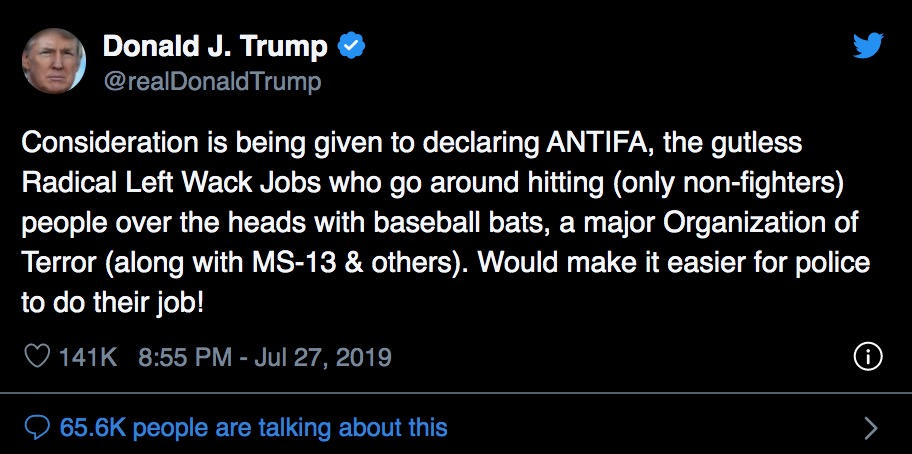 This message was not well received by Klinzman, who commented on a Facebook group, "Yeah, I know who'd clock with a bat…"

Shortly after his comment, a Cedar Rapids television station reported about the Iowa Antifa Facebook group where they highlighted Klinzman's message, resulting in a group of people starting a campaign demanding that the college fire him.
The campaign was stepped up when others found further Facebook posts written by the professor that appeared to show the professor had strong resentments against Evangelical Christians and said the posts amount to a call for violence.
Here's what Klinzman had wrote on Facebook (other professors have been fired over less):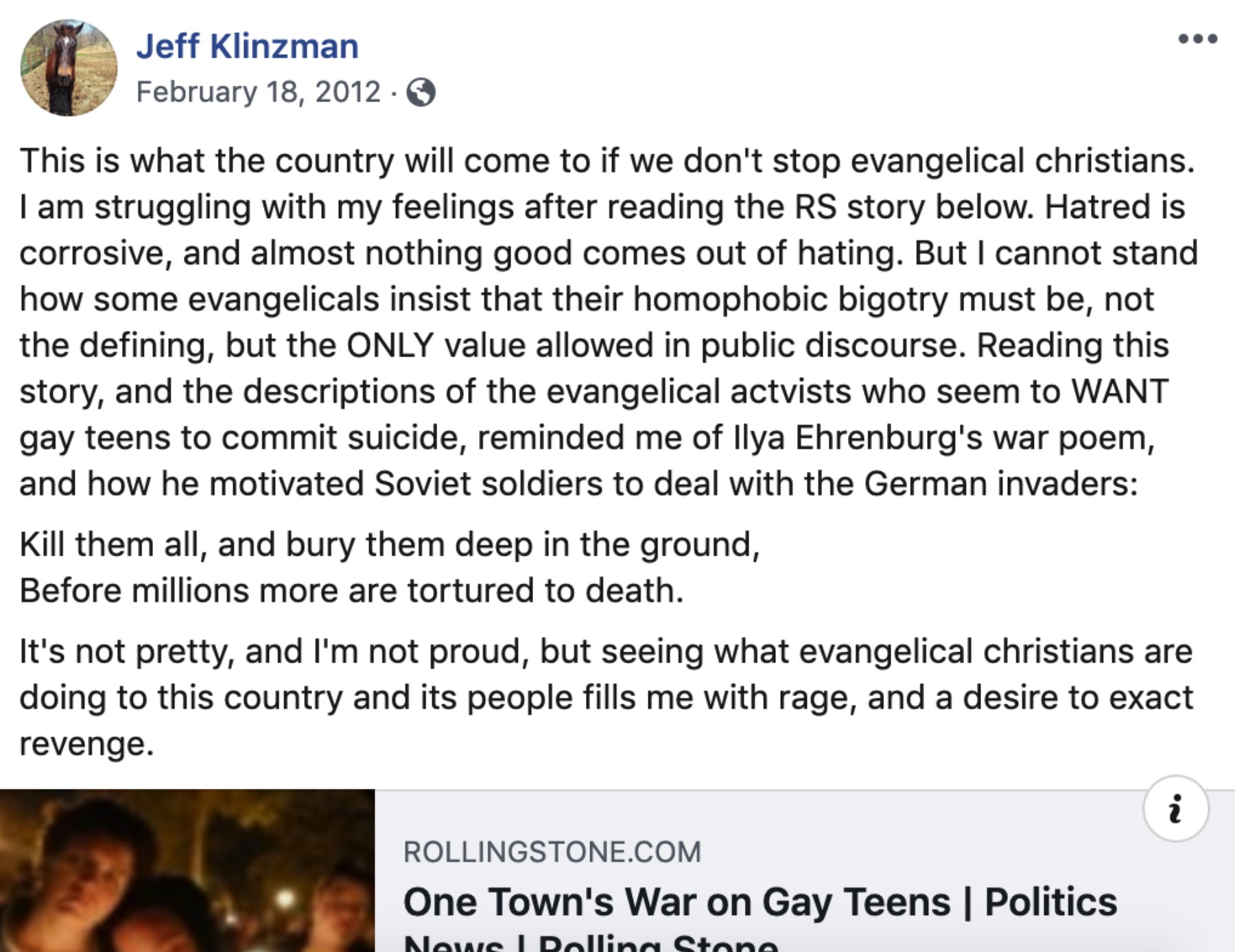 Due to enormous social pressure, Klinzman decided to quit before the university fired him after 16 years of teaching. However, he turned to FIRE (Foundation for Individual Rights in Education) group of lawyers to demand his free speech rights.
According to Klinzman, he was not seeking monetary remuneration from the university but wanted to set a precedent that a teacher cannot be judged for the comments they make in their private life, especially when they are matters of what he says is public concern.
Despite his statement, the FIRE group of lawyers managed to get the professor compensation of $25,000.
"Public colleges simply cannot fire professors because a small, vocal group of people online get upset," FIRE said. "We are grateful that we were able to work with Kirkwood to resolve this matter and secure a good result for Jeff. Ultimately, this is a victory for Jeff."
FIRE continued: "We hope that Jeff's story will remind colleges that all of their professors have the right to express their political opinions online, and FIRE will be ready to act if colleges violate those expressive rights."
Last year, the college's president, Lori Sundberg said it wasn't true Klinzman was forced to resign because of his Facebook comments but because of his effect on the learning environment.
"Our decision to remove Mr. Klinzman from the classroom has nothing to do with the substance of his views or his right to express them. Rather, our decision is based solely on our commitment to fostering a safe learning environment for our students, faculty, and staff,"