Kyle Rittenhouse, a 17-year-old, has recently been charged with the killing two men during violent riots in Wisconsin. The father of the accused, Tom Rittenhouse, had started a fundraiser campaign on GoFundMe to provide legal counsel for his son.
"Please help me save our son Kyle! He did nothing wrong, he is being railroaded by the state," read the preview of the fundraiser for Rittenhouse.
Video of the incident has led many to conclude that Rittenhouse acted in self-defense during the incident.
From The New York times:
"While Mr. Rittenhouse is being pursued by the group, an unknown gunman fires into the air, though it's unclear why. The weapon's muzzle flash appears in footage filmed at the scene.

Mr. Rittenhouse turns toward the sound of gunfire as another pursuer lunges toward him from the same direction. Mr. Rittenhouse then fires four times, and appears to shoot the man in the head."
It's for this reason that many wanted to help support Rittenhouse to help him defend himself against the charges of first-degree intentional homicide and were using GoFundMe to do so.
But the crowdfunding platform has deleted Rittenhouse's campaign, preventing him from collecting donations for his case.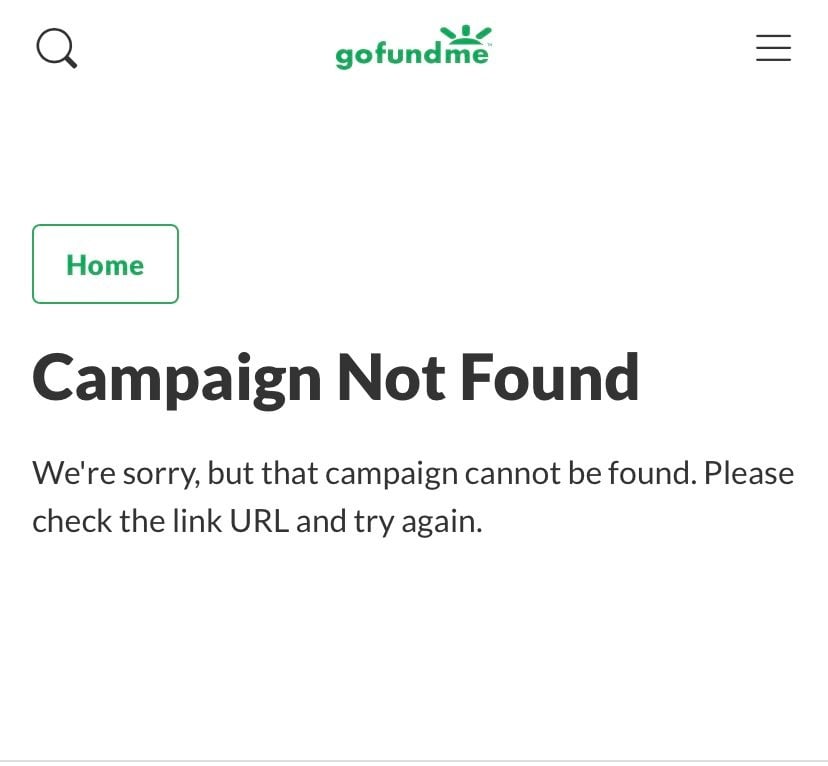 That said, the fundraiser campaign for one of the two killed men, Anthony Huber, is being shared across social media by GoFundMe itself with the platform calling Huber a "hero."
"Here is the verified GoFundMe to support the family of Anthony Huber–the hero who gave his life attempting to take down a gunman in Kenosha & save others. All funds will be sent to Anthony's partner & stepdaughter," wrote GoFundMe on Twitter and shared a link to his fundraiser campaign.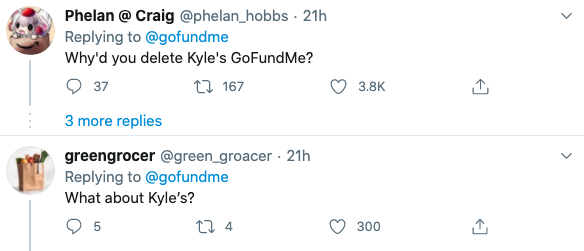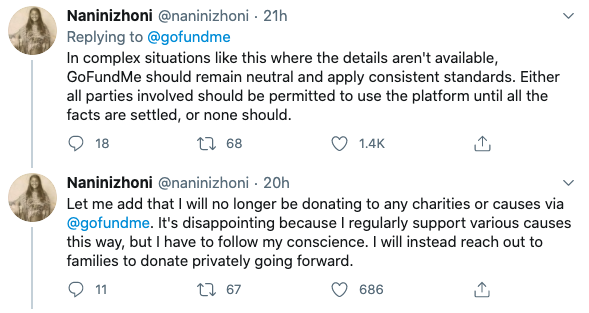 The majority of the comments on the GoFundMe tweet were in disagreement with its decision.
Many have said it wasn't fair to cancel Rittenhouse's fundraiser and extend support to Huber's campaign when, especially considering reports the killing could be deemed an act of self-defense, Rittenhouse is entitled to clear his name and fundraising for legal counsel is a valid case.