As US tech companies quietly took over many aspects of life, they also quietly exported their ideas and rules across the world, doing things that traditional businesses they aim to replace would never do.
In one such case, Airbnb has apologized after it banned the parents of conservative commentator Lauren Southern from using the service for the "crime" of being closely associated with her.
"My parents just got banned from Airbnb for being related to me," Southern wrote on Twitter.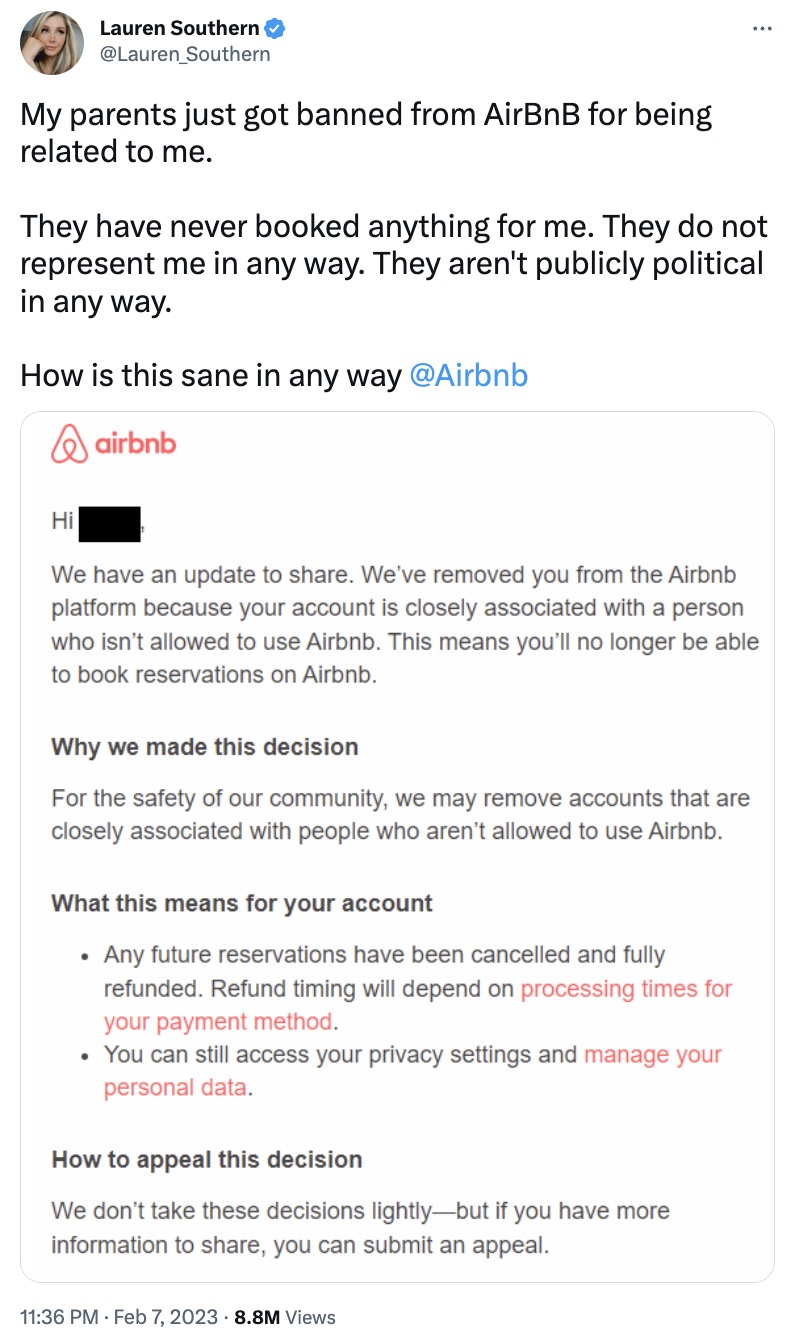 "They have never booked anything for me. They do not represent me in any way. They aren't publicly political in any way. How is this sane in any way @Airbnb."
A screenshot of the ban notice showed that Airbnb banned her parents because their "account is closely associated with a person who isn't allowed to use Airbnb. This means you'll no longer be able to book reservations on Airbnb."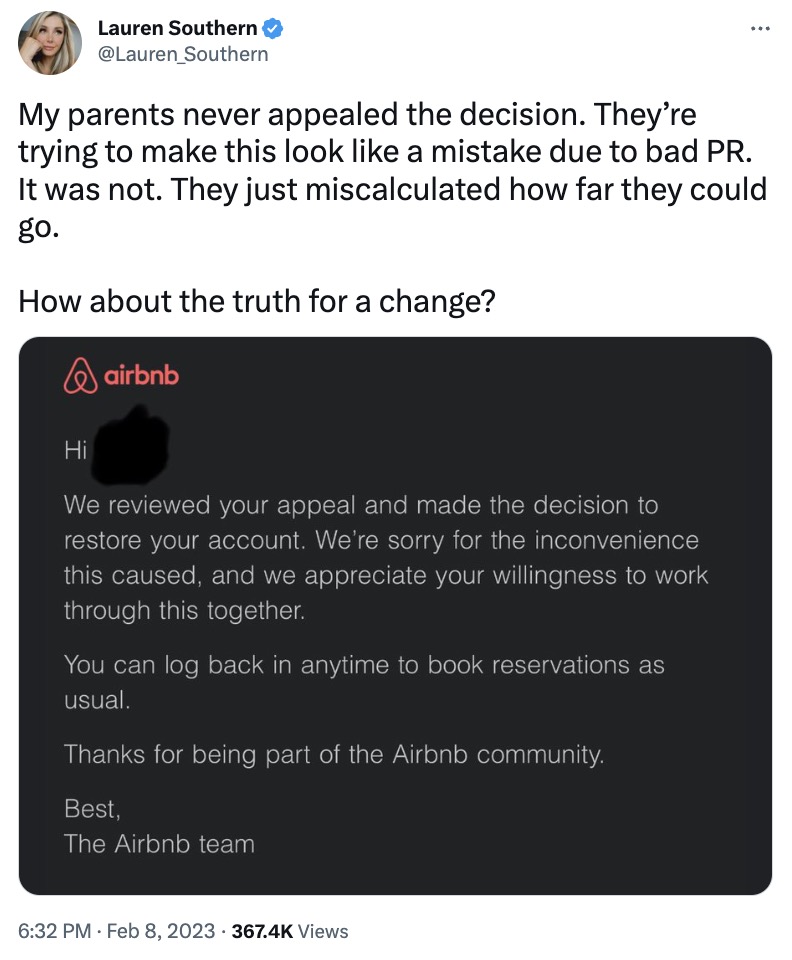 Airbnb's message did not explain why Southern is not allowed to use the service. The platform is also yet to provide comment on this story.
After Southern posted about the incident on Twitter, Airbnb responded saying, "We reviewed your appeal and made the decision to restore your account." However, Southern says her parents never appealed. "They're trying to make this look like a mistake due to bad PR. It was not. They just miscalculated how far they could go."