A Law & Order writer and producer isn't riding quietly into the sunset, as he is now challenging the decision of his employer to "cancel" i.e., fire him because of a social media message he posted at the height of George Floyd riots across the US.
The post that in the end resulted in Craig Gore getting fired from Law & Order: Organized Crime was also mentioning "sunset" – this time, Sunset Boulevard in West Hollywood, Los Angeles along which, at some point, he realized the looting party had been creeping up towards his home, that was only blocks away.
"You think I wont light motherfuckers up who are trying to fuck w/ my property I worked all my life for? Think again," Gore wrote, while posting a photograph showing him with a firearm.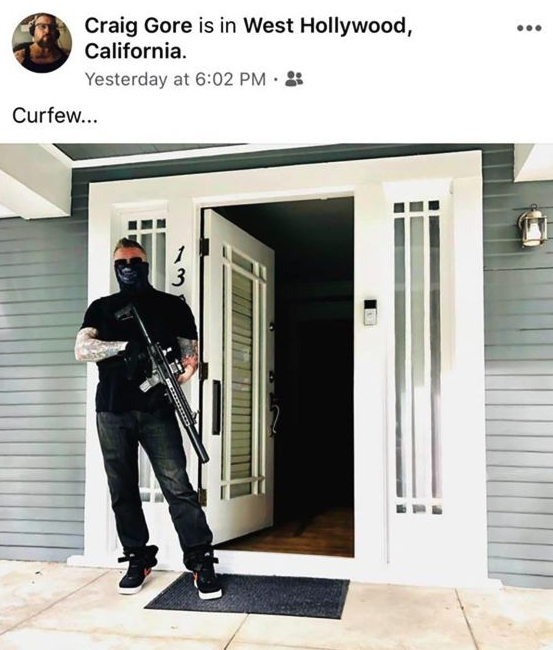 The Law & Order NBCUniversal franchise spans many decades and spinoffs, including outside the US, and is the brainchild of Richard ("Dick") Wolf, who remains its executive producer, and who was the one behind Gore's swift firing apparently on account of him using strong language and imagery to declare that he was resolved to protect himself and his property.
Gore's talent agency, Paradigm, also washed its hands off their client at the time; but now the writer and producer is seeking arbitration with Universal in a bid to secure severance pay that would amount to $50,000 per episode of the latest Law & Order version he had been involved in.
Although Gore had only been working on the spinoff since May, he had previous credits in TV shows like "S.W.A.T" and "Chicago P.D." – where he also worked with Wolf, who, nevertheless, disposed of him unceremoniously in early June for what he said was unacceptable conduct – "especially during our hour of national grief."
It was also that "hour" when corporations, brands, and in general people in the public limelight with a lot of money to lose from chaotic outrage, mainly taking place online, decided to as quickly as possible cut ties with talent that was either truly tainted with racism, or merely perceived as such for non-compliance with the hive mind's momentary glitches.
Not to mention that TV shows centered around presenting police officers in a positive light have been under particular scrutiny in a time of often blanket vilification of the force in the real world.