Libs of TikTok's Twitter account was temporarily suspended, according to the account's owner. The popular account was suspended for seven days and the reason for the suspension was not provided.
On a Substack post, the woman behind Libs of TikTok, described the suspension as "wrongful" and that it was "the result of a targeted harassment campaign from the Left to deplatform me."
Libs of TikTok added that Twitter did not provide a specific reason for the suspension or cite any specific tweets that led to the suspension.
"The truth is I haven't engaged in hateful conduct," LOTT said. "I've just exposed the Left's depravity by reporting the facts. There's no rule against that, so they have to make up violations I've never committed."
The account mostly reposts images and videos of left wing users.
The account has not posted anything on Twitter for the past 4 days.
In August, Twitter suspended Libs of TikTok for 24 hours, claiming the account violated its policy on "hateful conduct."
Libs of TikTok has threatened to sue Twitter over the censorship, adding that it has put Twitter "on notice."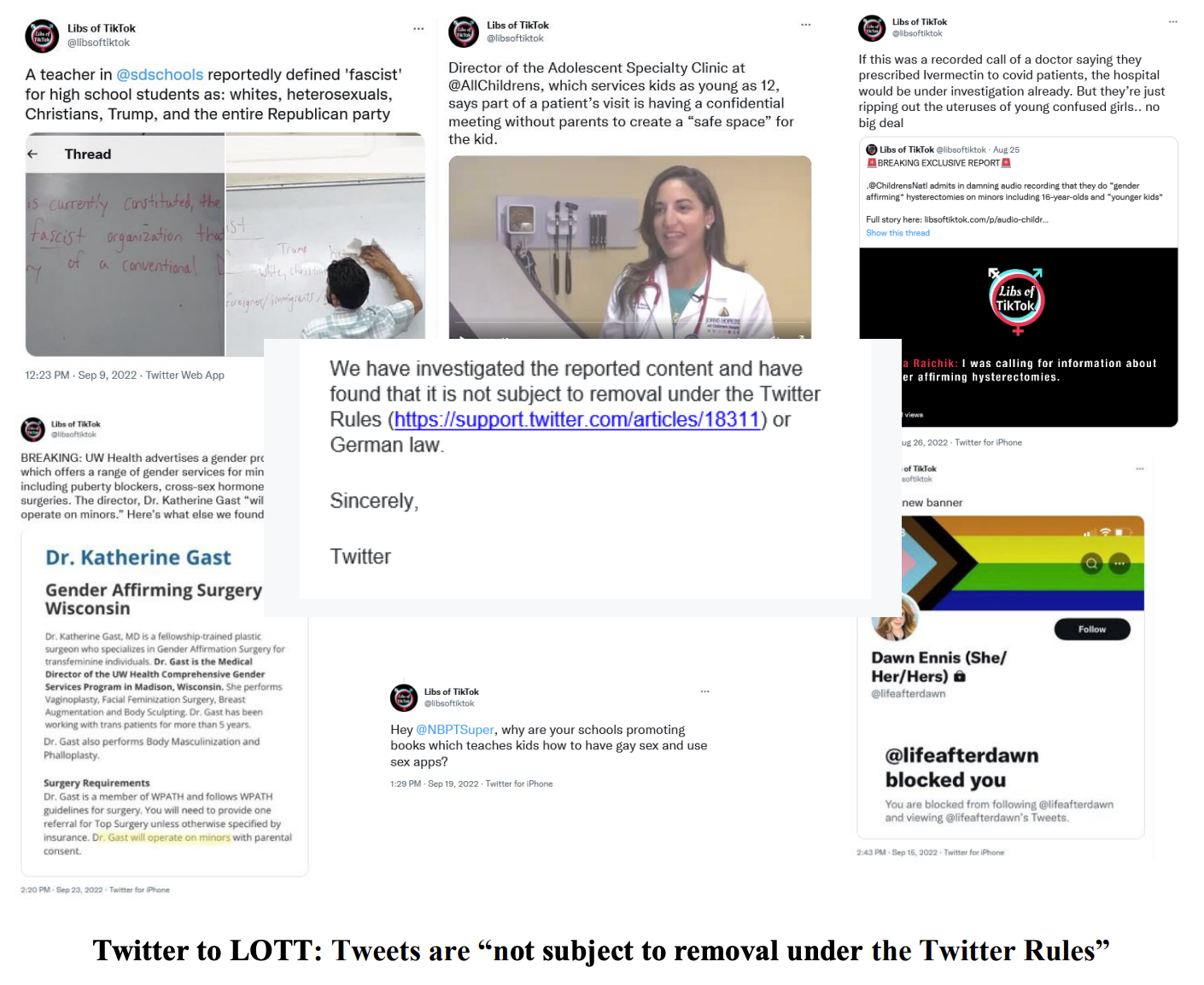 In a letter to Twitter, Libs of TikTok's lawyer said that Twitter "did not specify the content your company deemed to violate its hateful conduct policy," adding, "if the tweets pictured above had violated any Twitter policy, your company's investigations surely would have uncovered such violations, and we would have seen reports to that effect. Instead, your company explicitly concluded that LOTT did not violate Twitter' Rules."