When neocon and globalist icon Francis Fukuyama wrote about "the end of history" – this is not exactly what he had in mind. Or did he? Either way, we now have a bunch of college students and employees trying to literally erase history from their worldview and never hear of it again, because it's triggering – in an example that has been painfully and succinctly described by the Reason magazine as "blinkered outrage."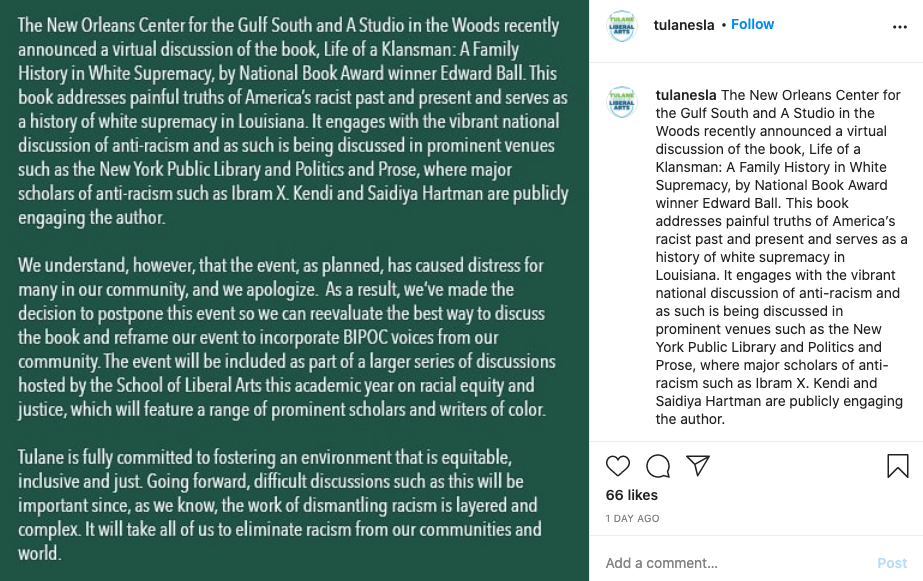 The triggering event was the idea to organize a livestream discussion at Tulane University in New Orleans about Edward Bell's book, "Life of a Klansman: A Family History of White Supremacy."
Bell happens to have a great-grandfather who was a member of the Ku Klux Klan – but unlike most other descendants of participants in that white supremacy organization, he has chosen to examine it and speak out about the topic in award-winning works, from a point of view that has been praised by the likes of the New York Times and discussed by anti-racism figures like Ibram X. Kendi.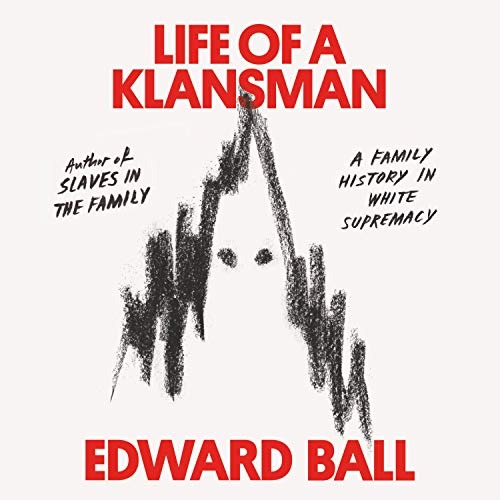 NPR said the book was "resonant and important." Even the New Republic – described as basically "more woke than woke" – found no traces of racism in Bell's work, but instead one that "builds a psychological portrait of white supremacy, which then radiates outward and across time, to explain the motives and historical background behind racist violence."
But those who called for Tulane University event to be (literally and figuratively) canceled cited it as "not only inappropriate but violent towards the experience of Black people in the Tulane community and our country (…) harmful and offensive."
In the end they managed to postpone the discussion. But might it have been a case of misunderstanding? Did students happen to act like automatons guided by algorithmically programmed keywords to rise up against the title of the book alone, with no context, mistaking Bell for an advocate of racism, instead of who he is: racism's acclaimed analyst?
The report says this was not the case. "The last thing we need to do is allow someone who is even reflecting on the hatred of their ancestors to speak about white supremacy, even if their efforts come from a place of accountability," one student is cited as posting on Instagram.
The university's Undergraduate Student Government made sure there was no misunderstanding – they knew where Bell was coming from, but they were in no mood for historical research, even if that might be the only way to learn about, expose, and end racism.
"In the current political atmosphere, it is imperative that we are all actively anti-racist, and endorsing speakers like these is antithetical to the anti-racist work being done by students, faculty, and staff on our campus," they instead said.
The university then decided to postpone the event. But "postpone" is not the word the "cancel" crowd was looking for, as is evident from the comments left on the Instagram post.