Games distributor Limited Run Games has terminated a community manager over what appears to be backlash over following certain people on Twitter.
Limited Run Games community manager Kara Lynne was allegedly fired for following Libs of TikTok and political commentator Ian Miles Cheong.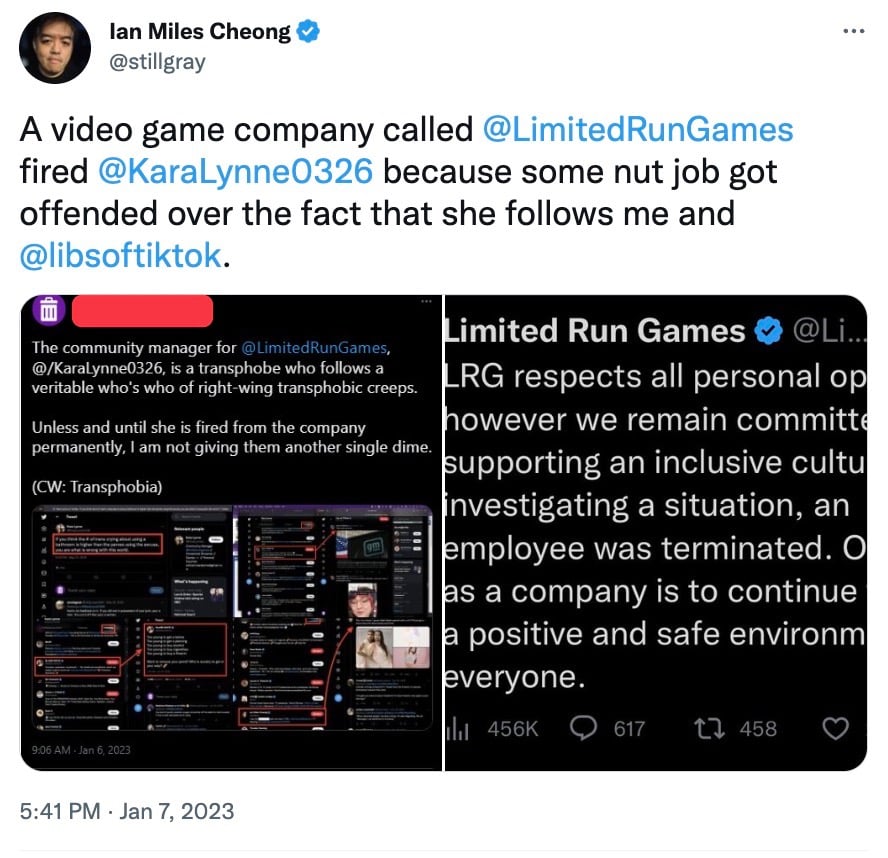 Lynne was fired after her employer caved to public pressure.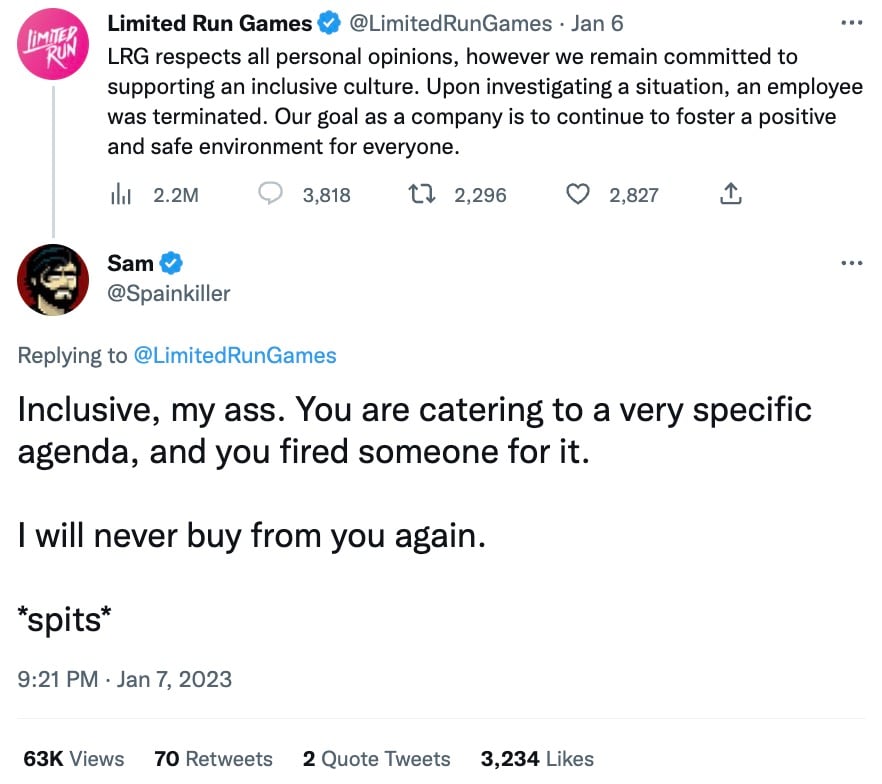 "LRG respects all personal opinions, however, we remain committed to supporting an inclusive culture," the company said. "Upon investigating a situation, an employee was terminated. Our goal as a company is to continue to foster a positive and safe environment for everyone."
Others claim that Lynne was fired for publicly expressing excitement to play an upcoming game based on JK Rowling's Harry Potter, called Hogwarts Legacy. The Harry Potter writer has been accused of transphobia for criticizing some aspects of modern gender ideology and supporting women's rights.