Linfield University is investigating a professor over social media posts criticizing the school for shifting the Business department to the current location of the English Department.
On March 9, English professor Reshmi Dutt-Ballerstadt was in the TJ Day Hall, the current location of the English Department, when she came across boards with quotes highlighting that English majors are not less important than business majors.
She took pictures of the quotes and posted them on social media adding her own commentary.
Earlier this week, the human resource department told her that she was being investigated for the posts.
According to the Foundation for Individual Rights in Education (FIRE), the investigation violates the promise of freedom of expression that Linfield makes to its faculty members. The university says that its community is "entitled to use speech to convey disagreement, agreement, inquiry, or commentary in keeping with the principles underlying constitutionally protected free expression."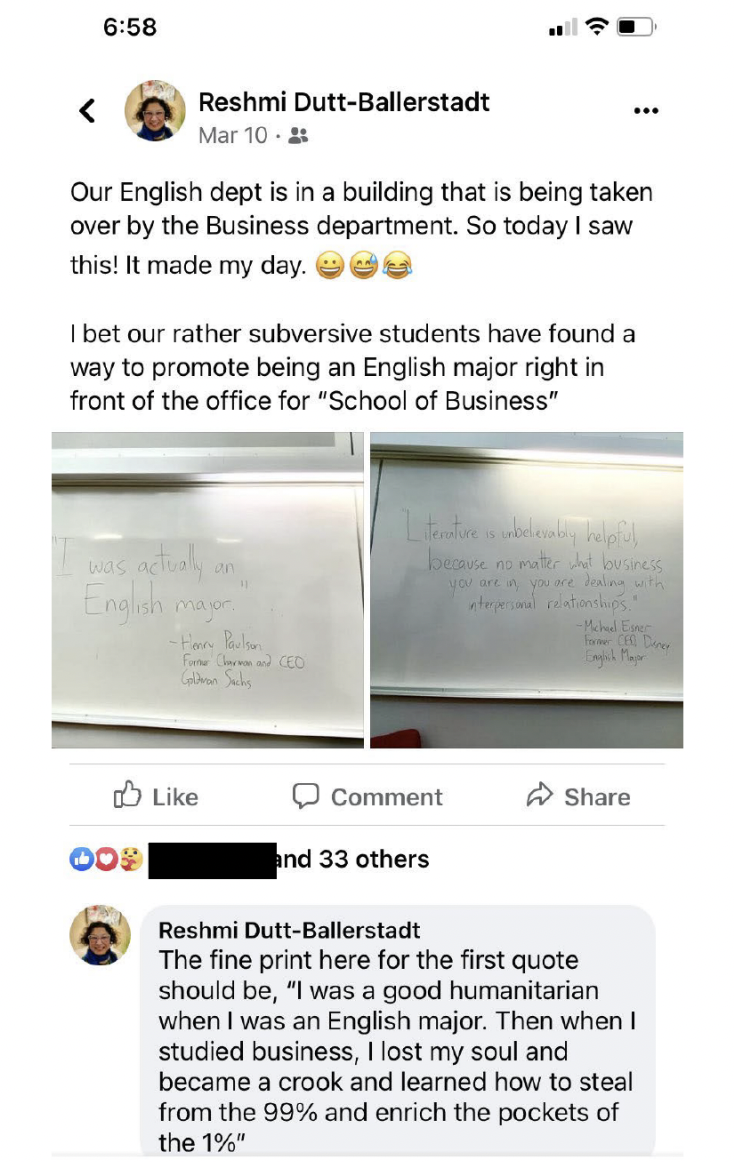 In a letter to the university asking it to reverse its decision, FIRE says: "Linfield's initiation of an investigation alone – even if no punishment results—violates its promises of free expression. An investigation of constitutionally protected speech can itself violate the First Amendment, even if that investigation concludes in favor of the speaker. The question is not whether formal punishment is meted out, but whether the institution's actions in response 'would chill or silence a person of ordinary firmness from future First Amendment activities.'"
Just a year ago, Linfield fired a professor for criticizing the institution's handling of sexual assault and harassment incidents.