Locals, a subscription platform that's owned by the video platform Rumble, is making Content+, a feature for distributing selling on-demand content, available to all creators.
Previously, Content+ had been made available to select creators who were distributing their films via Locals and Rumble. Most recently, author and filmmaker Dinesh D'Souza used the feature to distribute his political documentary, "2000 Mules," on Locals and Rumble. The film reportedly became the biggest political documentary in a decade within two weeks of launching and generated over $10 million in revenue.
Now, all Locals creators can use Content+ to distribute and sell movies, specials, and other on-demand videos. Soon, Locals creators will also be able to distribute and sell audio podcasts and PDFs via Content+.
Creators can use Content+ to sell their on-demand content as a stand-alone purchase or make it available to their paid annual subscribers.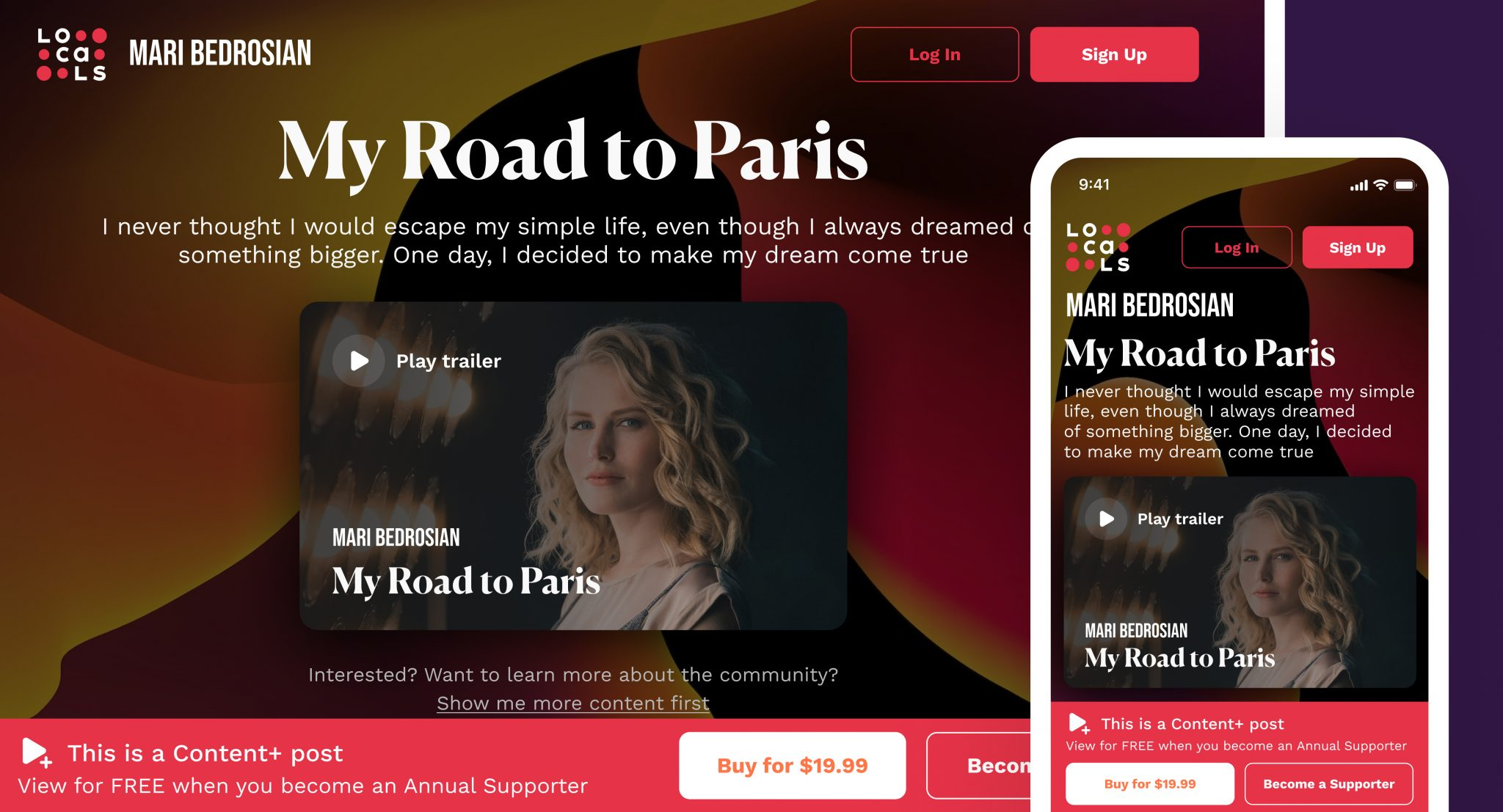 Locals also makes it easy for creators to track sales of Content+ items via their creator admin panel.

"Supporting creative independence is core to our values," Locals CEO Assaf Lev said. "We are excited to offer creators a new way to monetize their content. Now creators can start their own separate line of on-demand content."
According to market data company Statista, the worldwide market for video-on-demand is projected to reach $94.88 billion by the end of the year and $157.9 billion by the end of 2027. However, the market is dominated by large media companies and tech giants such as Alphabet (Google), Amazon, Apple, and Netflix.
Many of these companies have censored or removed content from their video-on-demand and video sharing platforms whereas Locals has vowed to allow creators to speak freely.
"On Locals, I was able to distribute my movie independently, without the control of big-tech or mainstream networks," said 2000 Mules writer, director, and producer D'Souza. "The results proved selling movies on Locals is a game-changer. This is the future for independent creators."
Related: ? Documentaries should challenge narratives but in today's world streaming platforms want to do anything but that
Content+ is the latest of several features Locals has introduced this year to expand the way creators can monetize their content. Some of the other monetization features that have been rolled out include a feature for converting free live streams into supporters-only live streams and Live Tipping.