Locals, a membership platform that's owned by the neutral video sharing platform Rumble, has introduced Live Tipping – a feature that lets supporters pay to boost their message in live chats.
Supporters can use Locals coins, an in-app currency that can be used to support Locals creators, to make a Live Tip. After submitting a Live Tip, it will be displayed and highlighted in a message tray above the live chat box.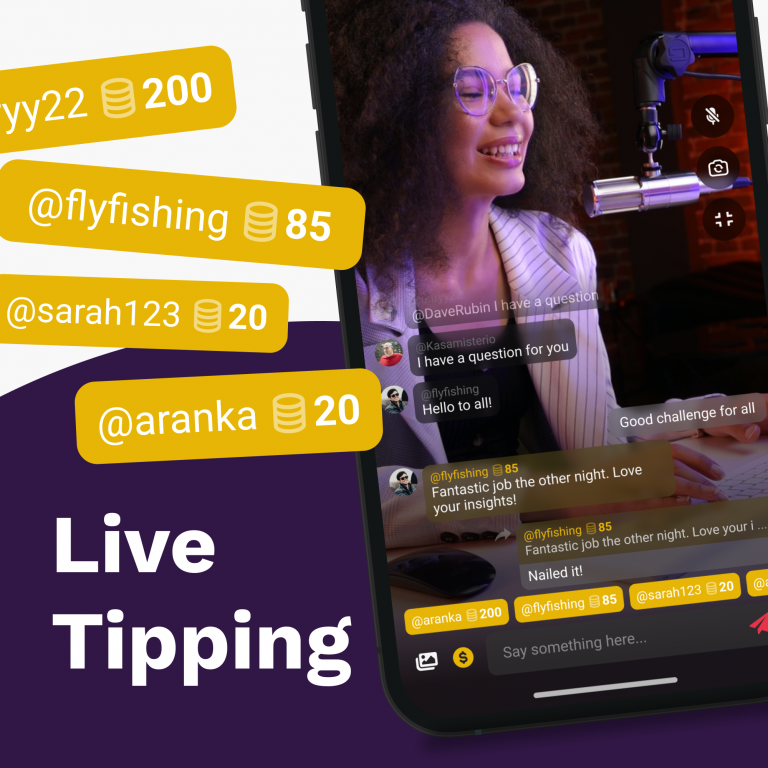 Creators can redeem their live tips monthly via the standard Locals coins redemption process. Payments are typically made 7-10 days after the end of the previous month.
Locals takes a 10% platform fee from live tips and 2.9% + $0.30 per Locals coins transaction. Stripe also charges a 2.9% + $0.30 fee on Locals coins redemption payments. On mobile, a 15-30% App Store or Google Play Store fee may also apply.
The addition of Live Tipping means that users can now tip their favorite creators during live streams on both Locals and Rumble. Rumble launched its live tipping feature, Rumble Rants, last year.
This new feature follows the introduction of a supporters-only live stream toggle on Locals last month. This feature makes it easy for creators to monetize their live streams by converting free live streams to supporters-only live streams with a single click or tap.
Rumble also added a new feature that lets creators monetize their live streams on the web with ads last month.
As Locals and Rumble continue to provide new ways for users to support creators and introduce new tools that allow creators to monetize their content, tech giants such as YouTube have demonetized several popular channels.