Locals, a community generation platform that helps creators monetize their content through paid subscriptions, has announced that the LiveStream Connect feature that it launched in July is now available to all Local creators.
The feature makes it easy for creators to live stream to their Locals community and has a built-in live chat feature so that viewers can give feedback on the live stream and interact with the creator in real-time.
Locals creators can monetize their live streams in several ways which include:
Charging a one-time fee for access to a specific live stream
Making it a "supporter-only stream" (which means that only paid supporters can watch the stream)
Accepting live tips during the stream
LiveStream Connect works on both mobile and the web. Mobile viewers can also opt-in to receive mobile push notifications that let them know when their favorite creators are live.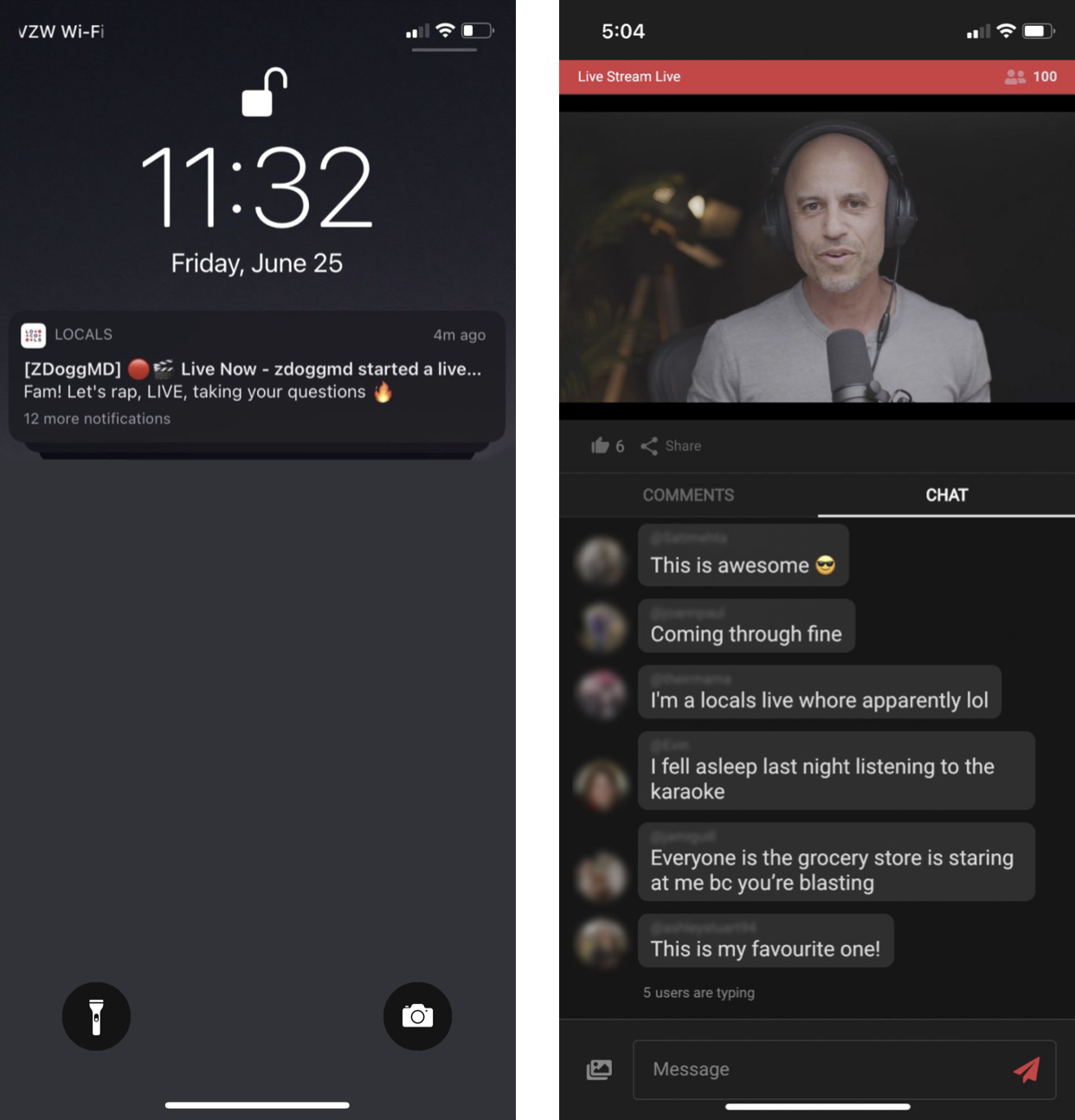 Creators can go live instantly or schedule their live streams for a future date or time. When creators schedule a stream, Locals will create a post that promotes the stream and lets viewers know when it's scheduled to go live. Scheduled live streams also have full live chat functionality before and during the live stream.
Locals automatically processes and archives live streams as soon as they end so that community members who missed the live stream can watch the replay at a later date. These archived live streams have the same functionality as other videos that are uploaded to Locals and can be added to playlists.
In addition to offering new features to creators via LiveStream Connect, Locals also promises to "support free creative expression without arbitrary cancellations" and allow creators to "say what you want without fear" when live streaming.
"LiveStream Connect is part of our continuing commitment to build the tools that support full creative independence for our creators," Locals CEO Assaf Lev said. "We want creators to have more control, more ownership and more ways to connect authentically with their audiences."
The introduction of LiveStream Connect for all creators follows Locals partnering with video sharing platform Rumble earlier this month to allow Rumble creators to easily set up and promote paid Locals communities.
Locals also secured a $3.8 million seed investment round and investment from former Overstock CEO Patrick Byrne earlier this year.