"Harmful and dangerous" seems to be YouTube's new favorite go-to phrase when notifying creators that their videos had been taken down. Worse still – that's about all this tech behemoth is willing to reveal by way of its reasoning and justification behind the decisions based on its habitually murky strike-and-content-removal policy.
After a number of similar – and similarly poorly transparent – takedowns that hit the crypto community on YouTube over the past couple of days, it was now the turn of Louis Rossmann, a right to repair advocate and pro laptop repair guy, to receive his strike. He, too, has apparently uploaded content on YouTube that's "harmful and dangerous."
(Spoiler: the titles of the harmful videos the giant has removed contain such words as, "angry," "kitten," and – "clinton.")
YouTube, as ever – in what at this point looks like utter disregard, if not disdain for its creators – simply shoots first, removing content – and then lets YouTubers "appeal the decision" later. If they like.
Rossmann has over one million subscribers on his channel that is devoted to laptop repairs and teaching customers how to exercise their right to repair the hardware they buy – often specifically MacBooks. Given Apple's appalling track record when it comes to allowing people purchasing its pricey devices to actually own them – by being able to legally and independently modify or repair that hardware – you'd think Rossmann's mission was already always a minefield.
But who knew it wouldn't be Apple but YouTube itself moving against him. Nevermind all the real-world problems faced by Apple customers locked in an ecosystem so ruthless that it's capable of sustaining such a thing as "right to repair advocacy" – surely something that must be human right anyway, in any democracy?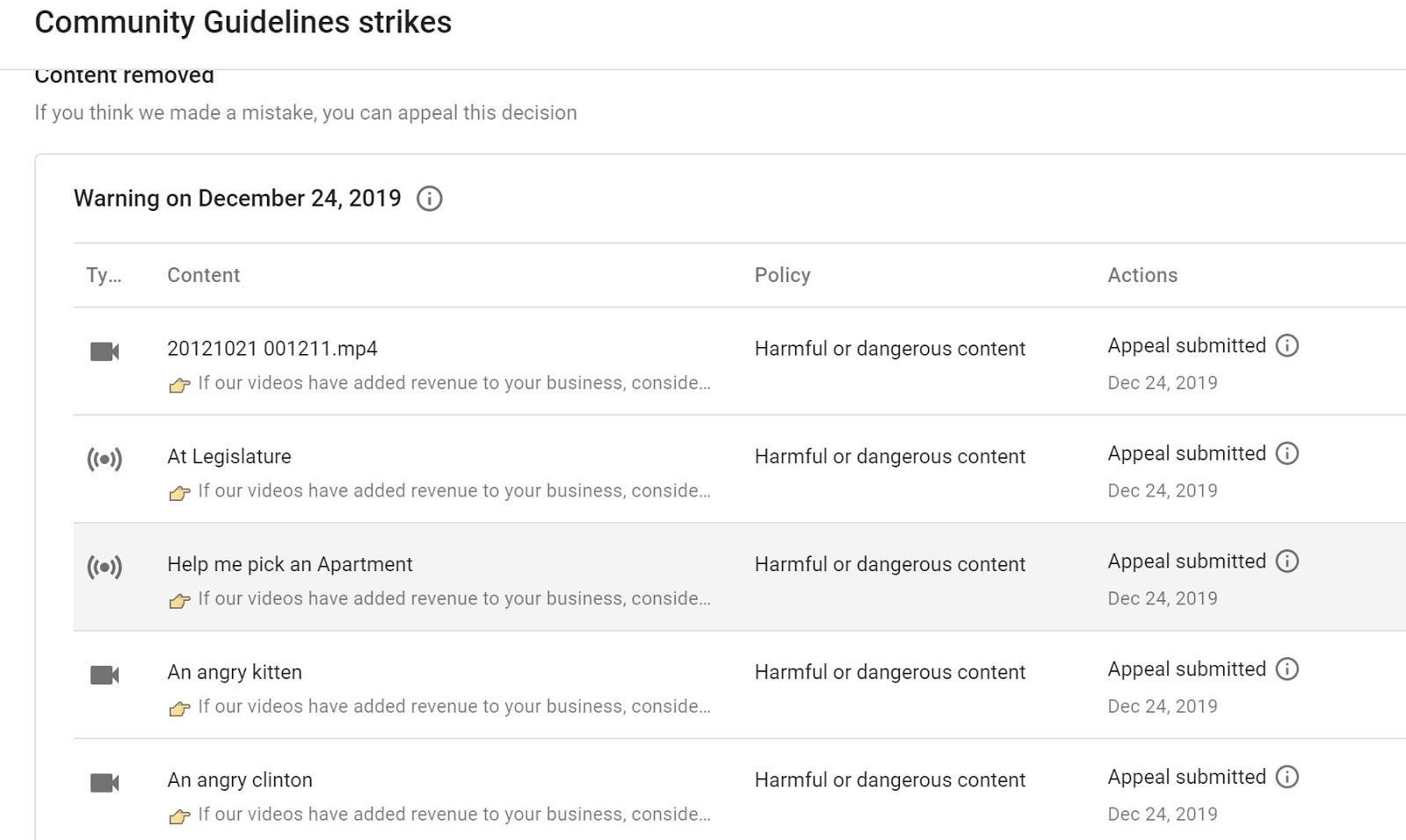 As Rossmann himself writes in a post, accompanied by a screenshot of the notification he received from YouTube – "I'm struggling to understand how Blackberry or Clinton meowing is harmful or dangerous content."