"Let's Go Brandon" rapper, Loza Alexander, was censored for "bullying" by TikTok after the Let's Go Brandon theme song shot up the Apple Music Hip Hop and Rap chart over the weekend. The video gained popularity on Chinese social network TikTok, with more than 70,000 likes.
"TikTok is planning on removing the Let's Go Brandon record from TikTok they sent me the ban info!!!!" Alexander wrote.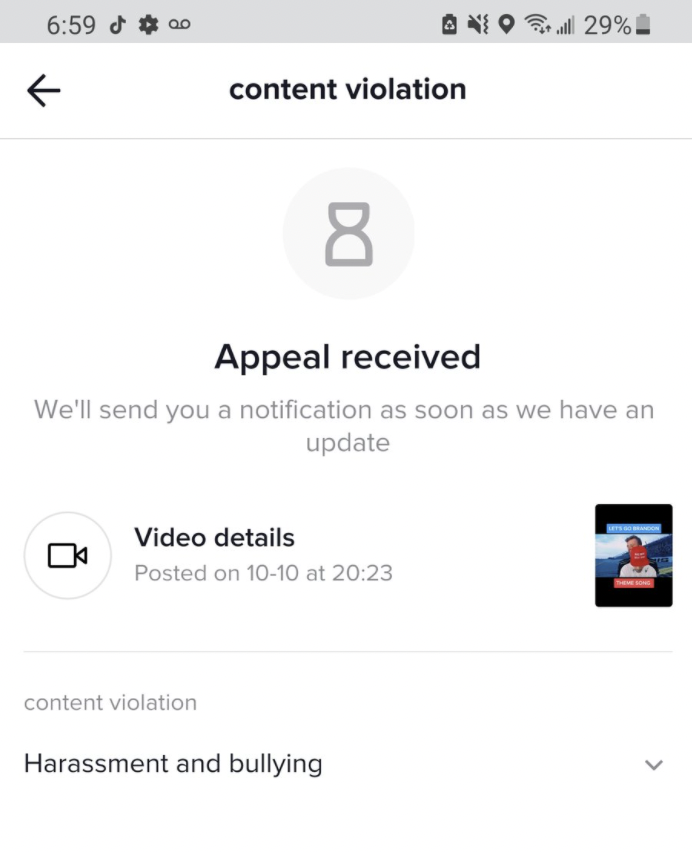 In a screenshot he posted on Twitter, TikTok said that the video violated its policy on harassment and bullying. "But how??" the rapper asked.
Despite being a popular track, TikTok removed the video causing the artist to appeal the decision.
Let's Go Brandon was inspired by a post-race interview on NBC News featuring NASCAR star Brandon Brown. During the interview, the spectating crowd were all shouting "F*** Joe Biden." But the reporter said that they had said "Let's go Brandon."
The phrase has since become a popular meme online.