Cosmetic company Lush has come under fire by social media activists for making a donation to Woman's Place UK (WPUK) – a group that says its goal is to fight violence and discrimination against women – but whom transgender activists are known to brand as a "trans-exclusionist hate group."
In a series of posts on November 30, Twitter user @eliovsb accused Lush's charitable giving coordinator Rebecca Lush of being "a member of a hate group" for attending WPUK meetings, and of not including the grant (donation) given to the organization on a page on the company's website that usually shows where the money goes.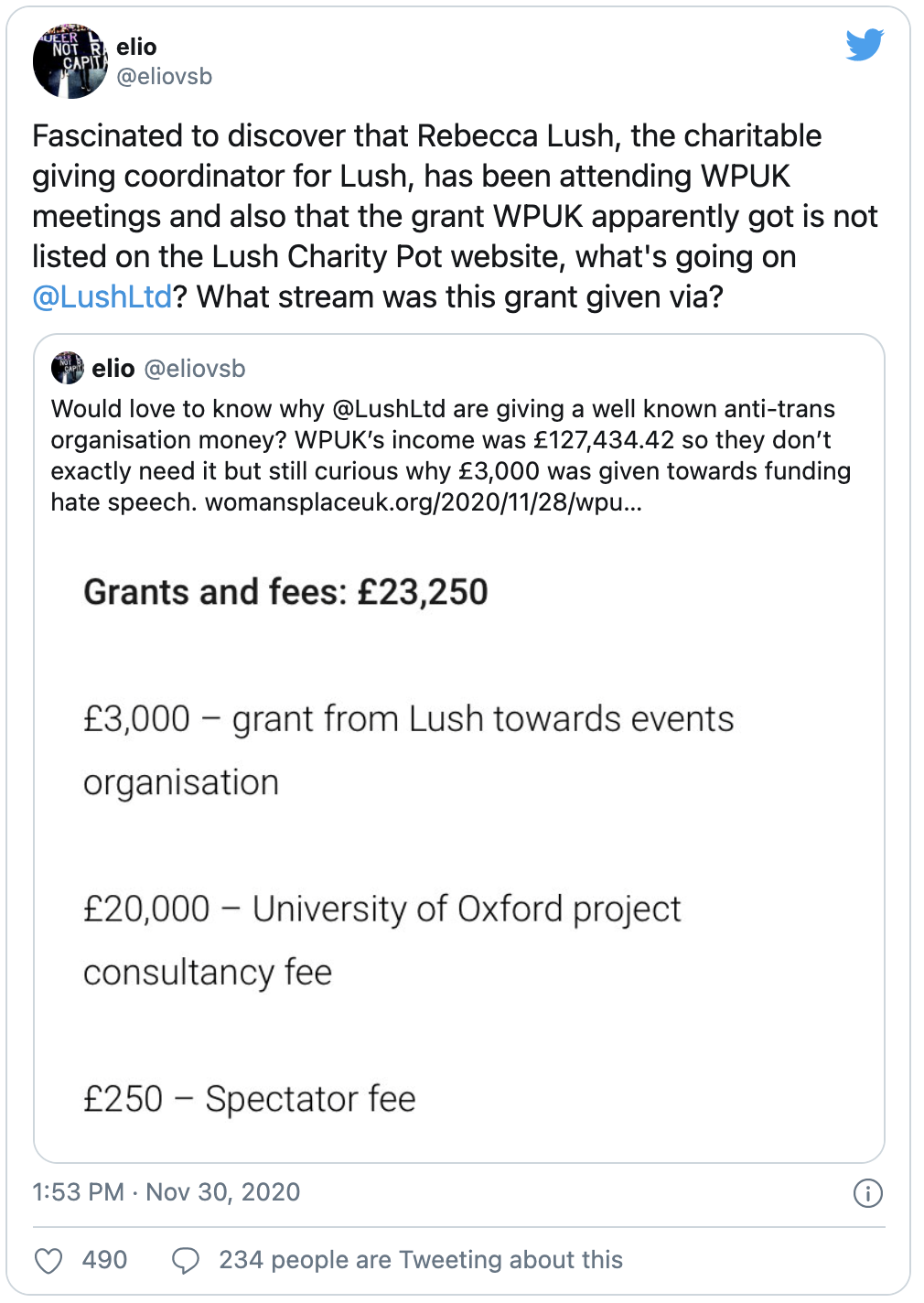 This Twitter user further implies that Rebecca Lush is "funneling company funds" to WPUK, which in turn is said not to meet the guidelines for receiving grants – suggesting that WPUK in fact harbors prejudice, supports aggression and oppression.
To this online cancel campaign against it, Lush responded by backtracking on December 2. In a tweet, the company apologized to "trans people and allies" for making mistakes in the process of choosing some of the recipients of their grants.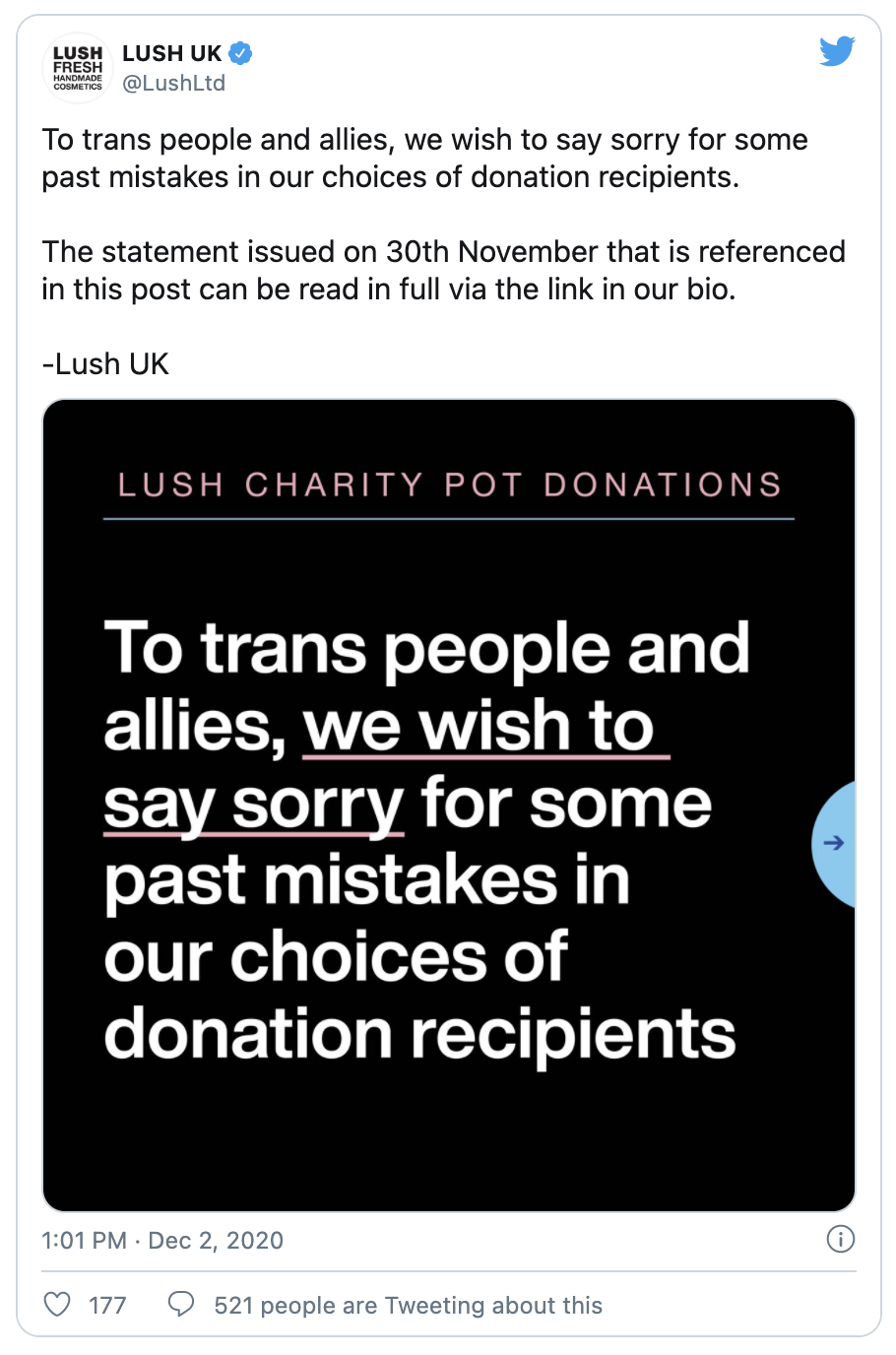 The post refers to a previous statement the company had issued on November 30, to say it was made in a bid to respond to the online campaign against it for donating to WPUK and another group. Lush essentially suggests that these organizations are "anti-trans" when it says the company would never make donations knowingly to such causes.
The way recipients are chosen is then described, while the donations that have stirred up trans activists on the internet are said to have been "a mistake" that Lush is not proud of having made. The company also notes that it donated 1.6 million British pounds to 514 LGBTQ+ organizations over the last five years.
The original statement issued on November 30, however, seems to defend the choice of the two groups as donation recipients, referring to these givings as historic, having been made in 2017, before the company had its rules in place and before it was aware of "how toxic discussion around this issue had become."
The goal of the donations, it was added, had been to support the two groups in their work on ending violence and discrimination against women.