Yesterday, top YouTuber PewDiePie signed an exclusive live streaming deal with the platform and now, right on time, mainstream media outlets are already starting to use the deal as an opportunity to bring up years-old incidents.
Both Forbes and VICE have published articles reporting on the deal and suggested that it's an example of PewDiePie not facing consequences for his past actions.
The articles reference the controversy surrounding PewDiePie in February 2017 after The Wall Street Journal used his jokes out of context, a September 2017 incident where PewDiePie said the n-word during a live stream, and several other years-old incidents.
PewDiePie apologized for these incidents at the time and after the February 2017 controversy he faced significant consequences with Disney cutting ties with him, his channel being booted from Google's premium ad service Google Preferred, and season two of his exclusive YouTube Red (now called YouTube Premium) series Scare PewDiePie being canceled.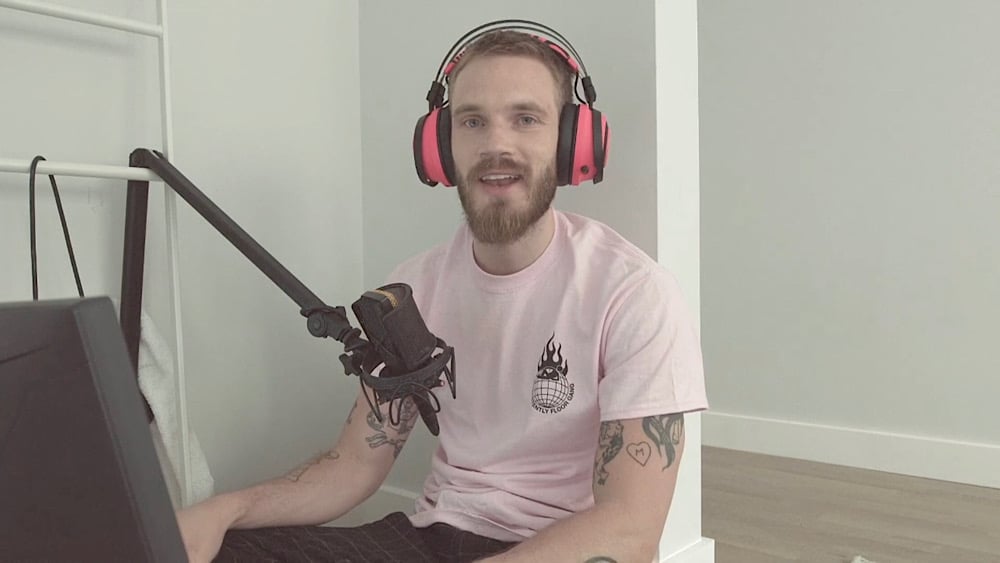 Both articles mention PewDiePie's past apologies and the sanctions he faced at the time yet somehow suggest that this current exclusive live streaming deal with YouTube shows that he hasn't faced any consequences for these same actions.
Forbes writer Dave Thier responded to the deal by writing: "There was a time when [sic] famed video game content creator might have faced some consequences."
And VICE's Emanuel Maiberg claims that by signing the deal, YouTube is "completely ignoring years of bad behavior."
Thier also frames PewDiePie's jokes that were used out of context by The Wall Street Journal as a "history of racist, anti-semitic comments."
In addition to this, both articles put a negative spin on PewDiePie's decision to backtrack on his donation to the Anti-Defamation League (ADL) in September 2019 – a decision that PewDiePie made after fans raised concerns about the ADL's history of pushing policies that hurt YouTube creators.
PewDiePie said at the time that he will still be donating to another charity when he finds the "right charity" and his decision to rescind the donation was widely supported by fans.
However, Thier presents the donation as "a way of making amends for past anti-Semitic comments" which has now been rescinded and Maiberg frames the rescinding of the donation as one of PewDiePie's controversies.
PewDiePie has previously called out the mainstream media for their their heavy use of clickbait and said: "I think they're just digging their own grave at this point."