A "copypasta meme" has been making rounds on Twitter, declaring that the author had been a lifelong Democrat who joined the BLM movement with the start of the protests, only to realize these turned them into a Marxist, meaning they were now "done with this trash" (i.e., Democrats) and would "register Republican" – and "give Twitter a shot."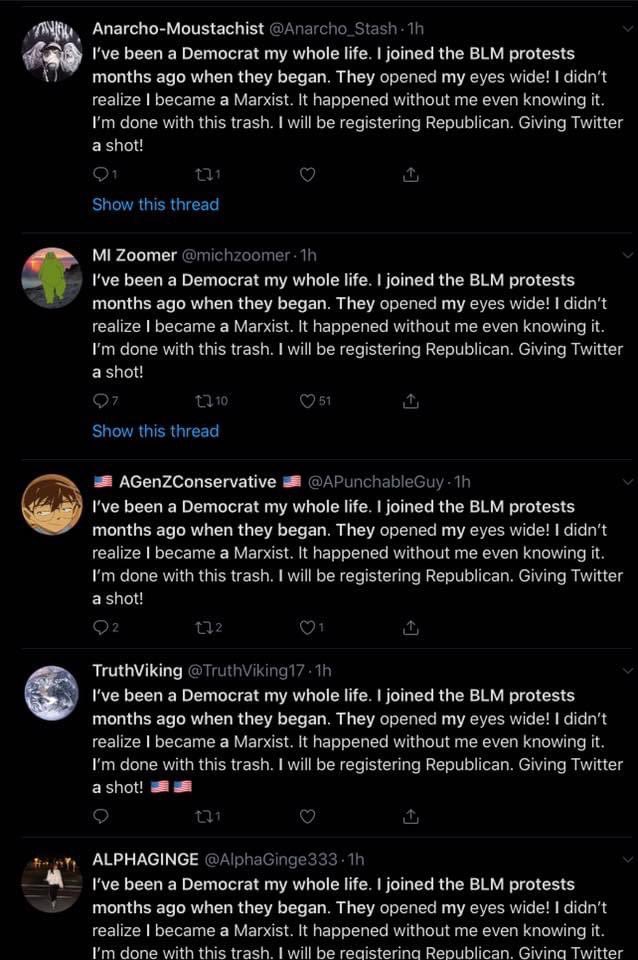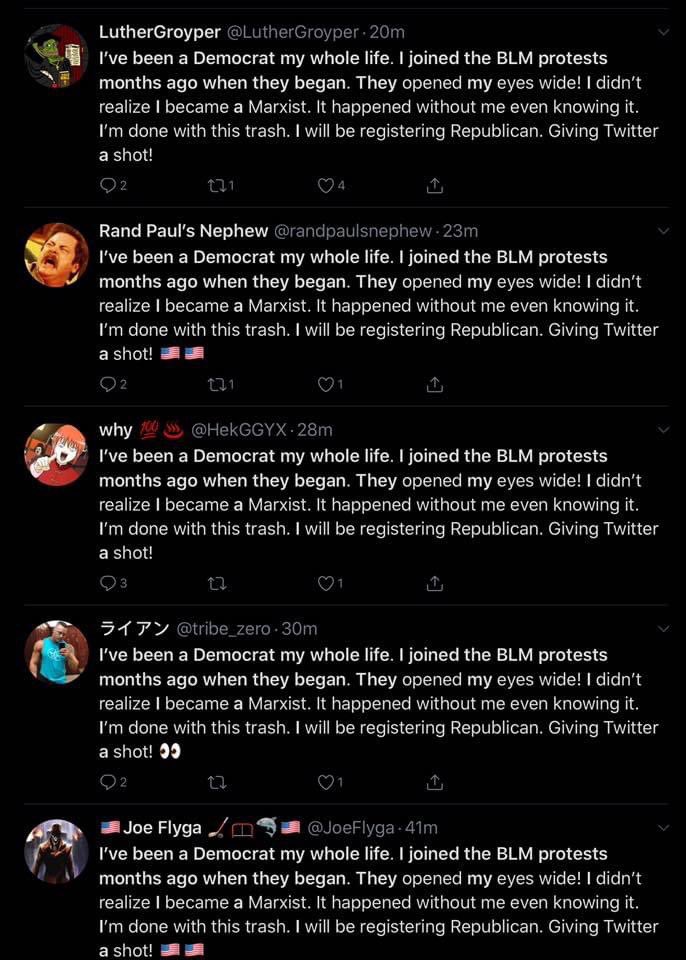 However, several accounts got suspended from the platform for taking part in the meme.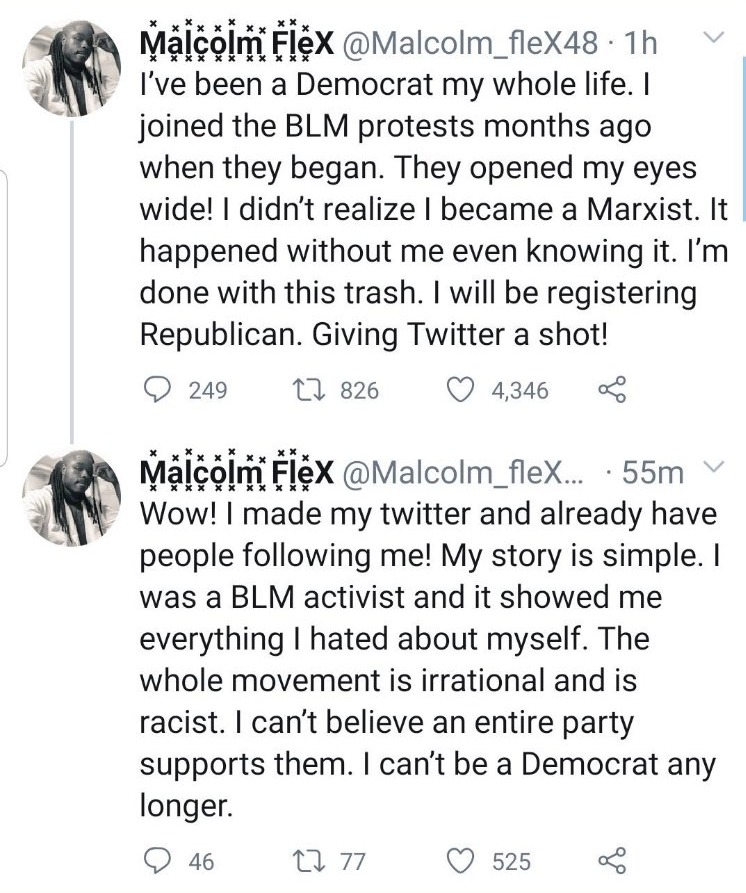 The accounts that got suspended belong to @Malcolm_fleX48 and @sirhottest, with the former commenting – still in the spirit of the meme – on the meme he first posted to say that as a former BLM activist he found the movement irrational and racist and could not longer be a Democrat since that party supports it.
It's unclear (as it almost always is with Twitter) why the accounts got suspended but Sirhottest says it was because he's an "an outspoken Black Trump supporter."
Taking to alternative social network Parler, Sirhottest said: "In a liberal's world, black men can't & don't like Trump because we're all oppressed whiny babies like LeBron James. In the real world, this is far from the truth. After creating a viral meme with the help of Malcom Flex and a few others, Twitter determined I violated their rules against platforms manipulation and spam."
And Twitter has been sensitive of late to "copypasta" tweets, a verbal form of memes, announcing that policy in a post (that itself spawned an epic thread made up almost entirely of – "copypastas.")
Twitter said the violation of its rules here would be instances of many accounts copying and pasting the same phrase, while the reaction could be to limit the visibility of tweets. Or, as we have seen here, account suspension.
The article linked to in the Twitter post states that content won't be blocked or removed because of a user's views or opinions – but that its visibility to all users can be limited, under several scenarios.