20 people in Malta pleaded guilty to "hate speech" charges in court on Friday. The individuals were charged with hate speech over comments they made on a Facebook post against a group of attackers who violently beat a 69-year-old man.
The video, posted last year, featured 69-year-old Emmanuel Zammit being mugged by four foreign nations who stopped Zammit by pretending to ask for a cigarette. When Zammit told them he did not smoke, the four attackers pinned him down, beat him, and went away with his phone and wallet, containing only 40 Euros.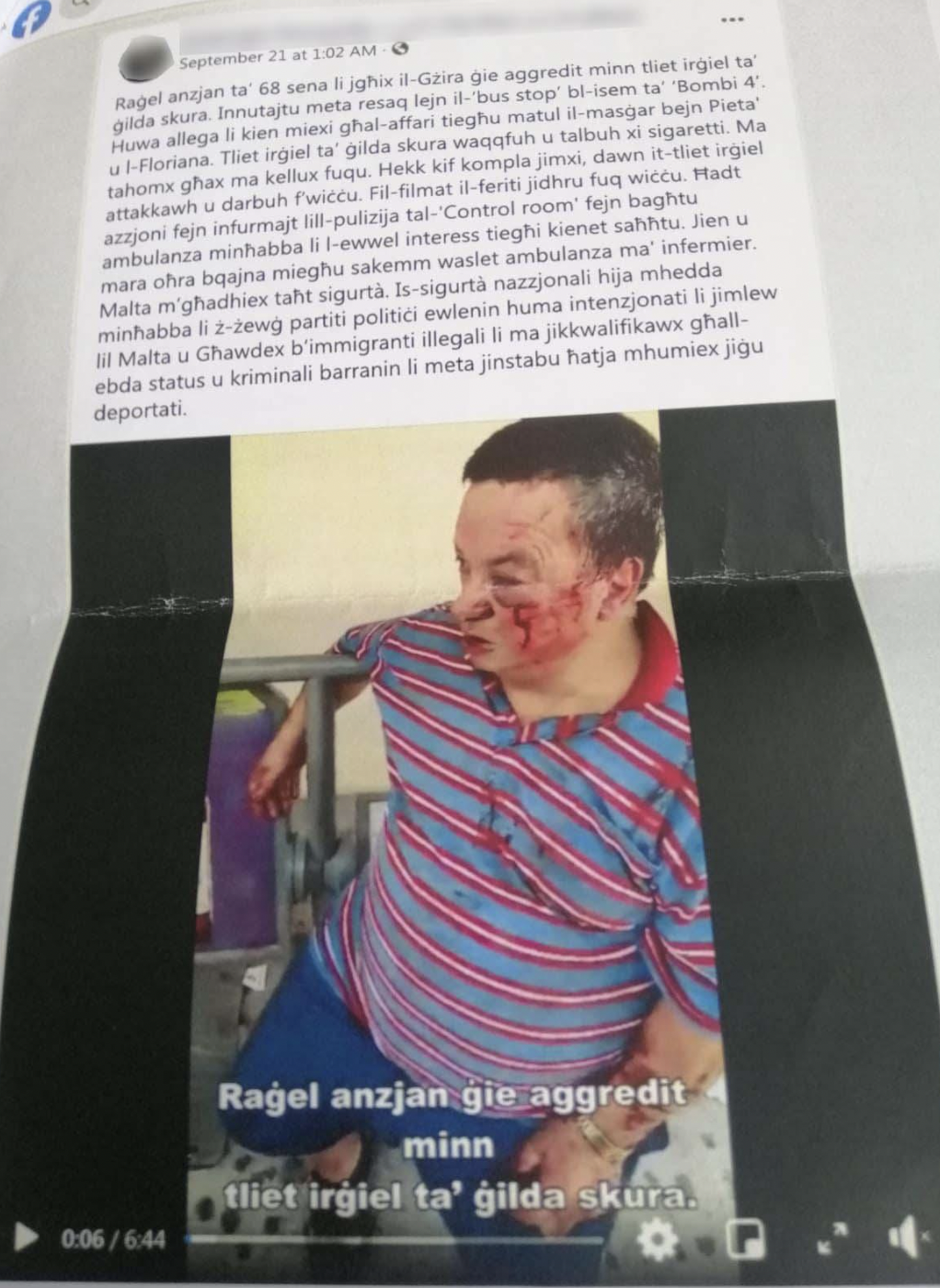 He was helped by good samaritans who found him bruised, with a bloody face, and barely able to walk. The four muggers were arrested later.
A video of Zammit minutes after the mugging was uploaded on Facebook, with a caption indicating he had been mugged by foreign nations. The video generated a heated debate about immigrants and crime in the country.
Some of the comments used phrases like "bloody foreigners." Others said that foreigners should be "chucked out before we start a war." Some of the comments were more calls for violence, like "we should burn them all if they cross the line."
The 20 individuals who were arrested by the police pleaded guilty to the hate speech charges. Depending on the judged severity of the comments, some got sentences ranging from 18 to 24 months, and fines ranging from €150 to €500. The judge warned that more of such behavior would result in more severe punishment.
"The things you have said here are very serious. It's okay to make comments and be critical but not to devolve into hate speech. For you, uttering a few words means nothing, but it could inspire other people and incite them to commit heinous acts. The country will be a much better place if we have less of this behavior," the judge said, as reported by the Times of Malta newspaper.
"The next time you go online I urge you to spread messages of good news, spread love instead of spewing hate."