A man from Inkster, Michigan, has lost his job after a video he took of a police officer shooting a dog went viral.
On Monday last week, a dog called Moose and its owner Brad Brock were out on a walk at around 11.30 pm. Antonio Williams, the man who was fired, was working security at The Flower Bowl, a marijuana dispensary. Williams had a drone in the air. He uses the drone to keep himself safe while working at night.
Williams' drone recorded an Inkster police officer shooting Moose. The officer was responding to a call made by Brock about someone who needed help.
The video shows Brock talking to the officer while Moose is standing nearby. Then Moose, who is off-leash, starts approaching the officer while wagging his tail. The officer pulls his gun as the dog approaches, backs up as the dog gets closer, and then opens fire.
"The video clearly shows the dog was not aggressive," Williams said. "The officer pulled his weapon and I don't know how many times he fired because I was busy wondering where the bullets were going."
According to Williams, who has experience with dogs from his time in prison where he trained dogs, Moose's approach was friendly.
The dog died from the gunshots.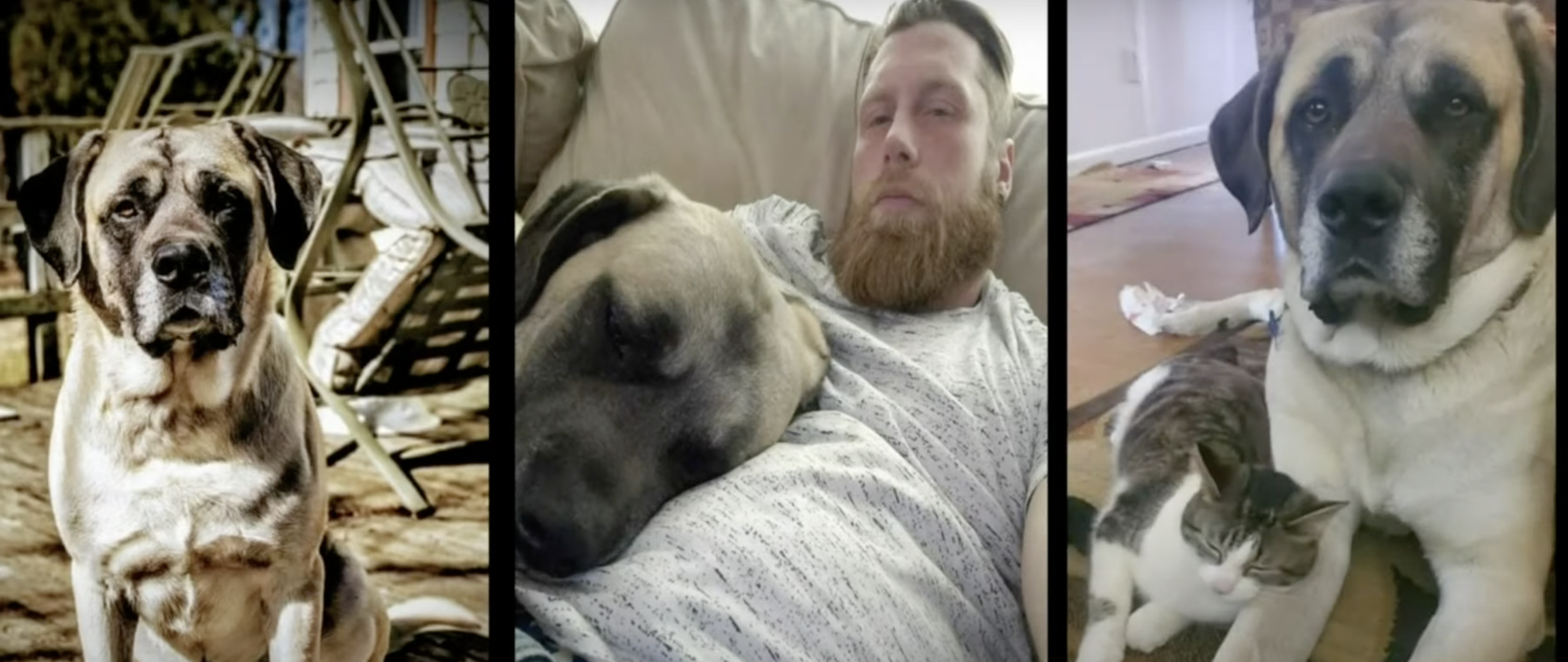 Williams made a statement with the police, but they did not ask him for the video. However, his employer, the marijuana dispensary, asked him to hand over the video to the police and not share it with anyone.
But Williams gave the video to the dog's owner and the video went viral.
"What I chose to do with that footage was my right and my choice," Williams said. "If the dispensary had an issue with it, they voiced it. The consequence was my termination and I'm OK with that. We move forward."
Williams believes he did the right thing.
"I believe that he (Moose's owner) deserved that footage. That was his dog, and that dog was in his life because he lost his leg. I can relate to that loss. I can relate to that man," Williams said.
The dog's owner, Brock, was happy that Williams gave him the video.
"He's my hero," Brock said. "And if there's anything I can ever do for him for what he has done for me, I will always have his back.
"He is the reason my dog is getting justice. He is the whole reason. I am so, so angry and upset and hurt that he lost his job because that is wrong."
Williams claims he has no issues with the dispensary, despite the termination.
"They took me on my character and my integrity," Williams said about the opportunity to have the job. "I believe they should have continued to trust that character and integrity through this process.
"I believe it was the right thing to do."