In another example of someone being punished for a social media comment they made as a child, the English Football Association announced on Friday that Middlesbrough defender, Marc Bola, has been charged with misconduct for his social media post from nine years ago.
When Bola became a professional, he was a youngster in Arsenal's academy, just three years away from receiving the scholarship he had won as a youth player for the Premier League club.
The Football Association charged the 23-year-old left-back of posting "a reference to sexual orientation" back when he was 14-years-old.
In their official statement, FA stated that: "Middlesbrough FC's Marc Bola has been charged with a misconduct for a breach of FA Rule E3 in relation to a social media post on April 14, 2012.
"It is alleged that this post is insulting and/or abusive and/or improper and/or brought the game into disrepute contrary to FA Rule E3.1.
"It is further alleged that this post constitutes an "aggravated breach" which is defined in FA Rule E3.2, as it included a reference to sexual orientation.
"The defender has until September 20, 2021, to provide his response to this charge."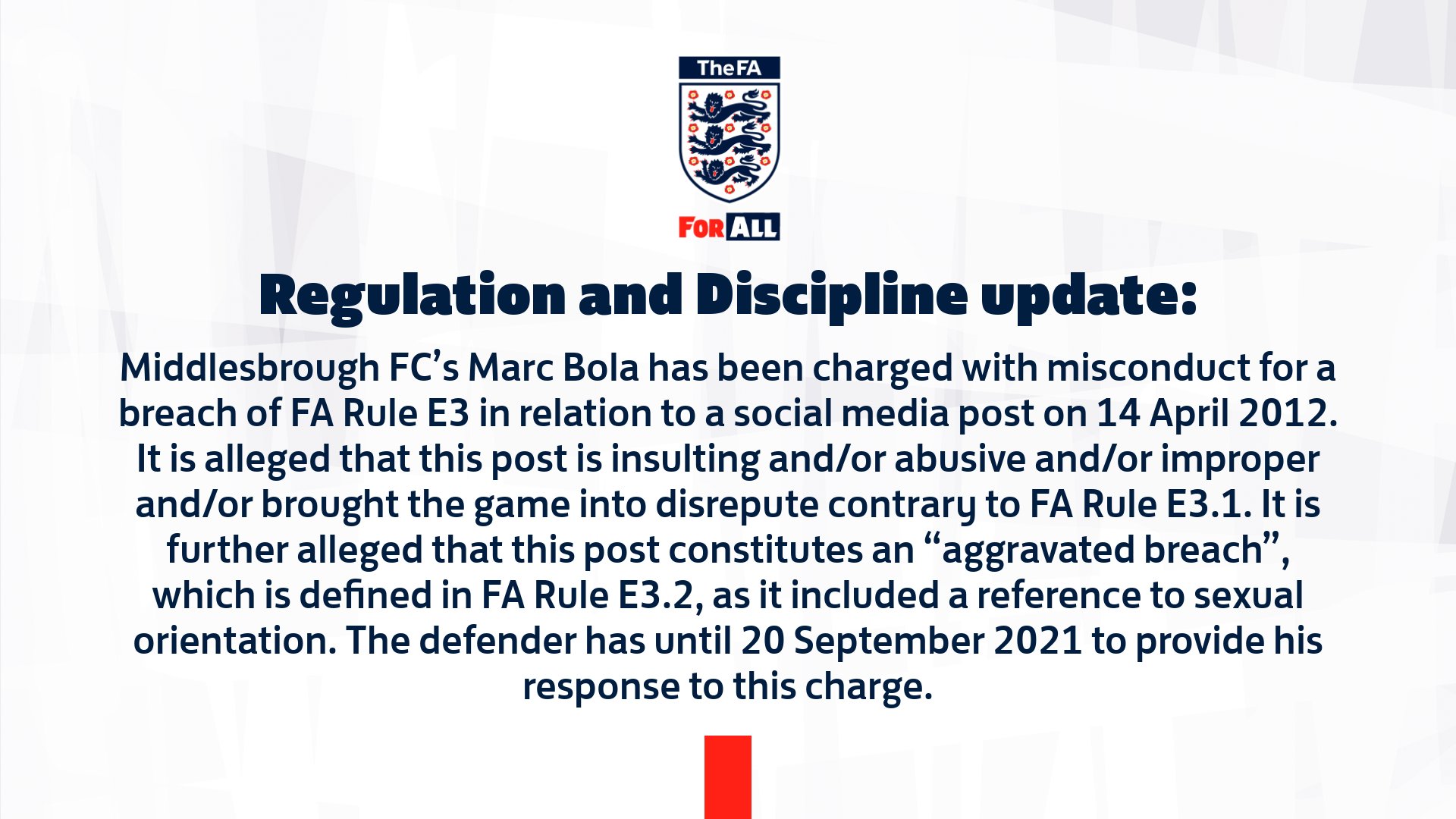 The specific content of the post remains unknown, but the FA decided to act after judging the post "insulting, abusive, and inappropriate."
Bola's Instagram and Twitter accounts, which have thousands of followers, have been privated.