Celebrated British author Roald Dahl's legacy has indirectly come under attack by Twitter activists who managed to scare a supermarket chain into removing mugs that featured a quote based on a line from his classic children's book, "Matilda."
Twitter campaigners who pressured Sainsbury's into removing the mug with the words, "A brilliant idea hit her" printed on it – argued that it was "actively promoting domestic violence."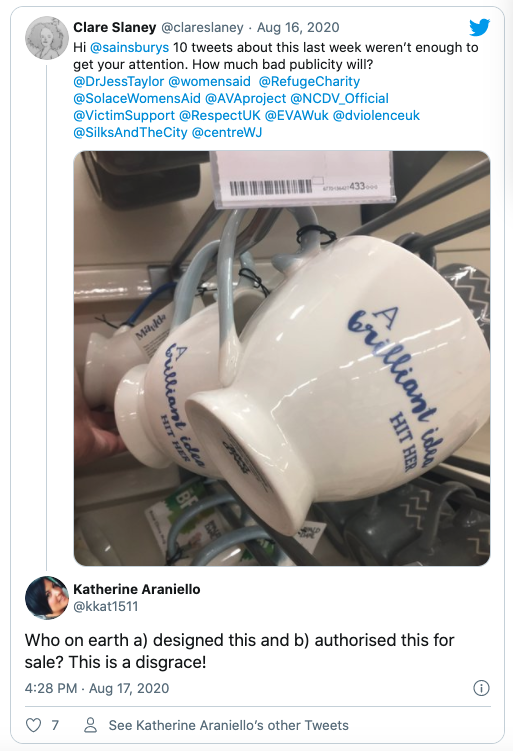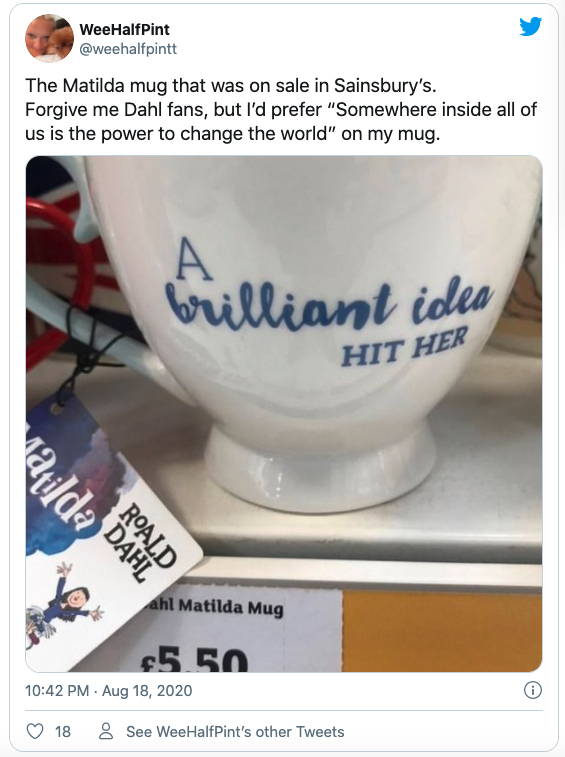 Those offended by the mug and expressing their outrage could be reading too much into the whole thing, as they claim that the quote, and its design, including the use of typeface and capital letters, is dangerously ambiguous.
Other than idiocy, one possible explanation could be the campaigners' poor grasp of English ("A brilliant idea hit her. She had a brilliant idea," the head of the Institute for the Study of Civil Society explained in a tweet, urging the retailer not to bow to pressure.) But it could also be that as Twitter has proved time and again to be a very useful tool to those looking to weaponize it for their political and ideological goals – it's becoming hard for a certain type of activist not to use it that way.
And given the current political and social climate, Sainsbury's would not take a chance on resisting: it seems that the relentless waves of canceling and deplatforming have driven fear into celebrities and brands in particular. Not only is the supermarket chain removing the mugs, the company also apologized, and announced it was "working with the Roald Dahl team to remove the mug from sale and review the design."
One of those putting pressure on Sainsbury's was Dr. Miranda Horvath, who, in addition to demanding the removal of the mugs from the shelves and an apology, also wants "a huge donation" to be made to charities combating violence against women and girls.
The original quote from "Matilda" says, "The germ of a brilliant idea hit her." At this point, it's not entirely far-fetched to think that had that been used on the "problematic" mug – Sainsbury's might have been accused of promoting coronavirus misinformation, in addition to domestic violence.