The Memphis Police Department is investigating one of its officers for his Facebook posts. Some residents have called for the police officer to be fired and for the MPD to denounce his actions.
The officer appeared to be supporting Kyle Rittenhouse in memes he posted to Facebook. Rittenhouse is the 17-year-old who shot rioters in Kenosha, Wisconsin.
This whole saga started in the comments section of a post that featured a Fox News article, reporting that Kyle Rittenhouse's lawyer argued that he acted in self-defense.
Local resident, Chelsea Glass, commented on the post by saying she was not surprised that the lawyer made such a claim.
Glass says that Matthew Dyess started disagreeing with her after she made that comment.
One of the responses by Dyess was a meme of Rittenhouse during the riot with the words, "Blame it all on my roots, I showed up in boots and ruined their black lives affair," seemingly a satirical reference to the Garth Brooks song Friends in Low Places.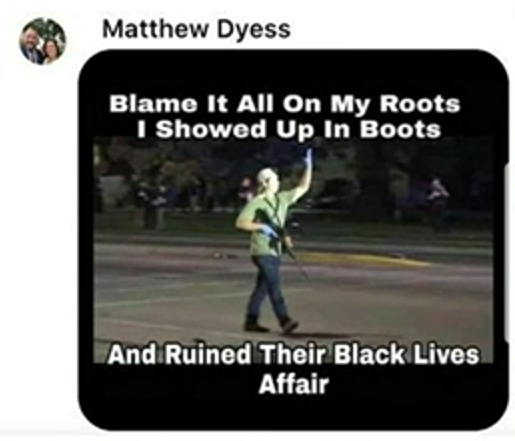 Other screenshots appeared to show Dyess' admiration for Rittenhouse. One said, "Damn it, that kid can shoot."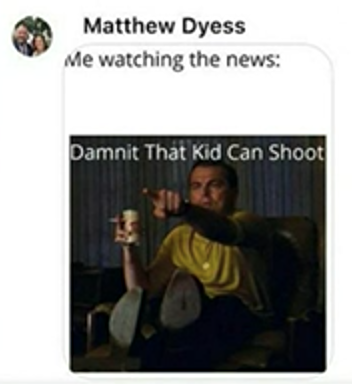 Glass called the posts "concerning" and called on the MPD to fire the officer who posted the memes.
"I want him fired and every officer who shares those sentiments, I want them gone too," Glass said. "When you are supposed to be an officer and your job is to uphold the law, and you are celebrating someone who obviously acted in complete opposition of your oath, that's super concerning," she explained.
Glass has not only filed a complaint with the MPD about the memes, but also the TBI (Tennessee Bureau of Investigations), and the FBI.