The most popular Ethereum wallet, MetaMask, is now banning users in some countries in order to achieve legal compliance.
Along with MetaMask, Infura, an API used to send data to the wallet from Ethereum's blockchain, has started doing the same. In fact, a blog post on MetaMask's site said that it was Infura which became unavailable "in certain jurisdictions."
The post further provides users who are blocked from accessing their wallet with instructions on how to regain access by using "a seed phrase" – a password-like series of words generated by a cryptocurrency wallet.
Reports, citing social media posts, said that users affected by the ban were in Venezuela. Those behind Infura took to Twitter on Thursday to suggest that they may have been overly enthusiastic in complying with fresh sanctions directives (ordered by the US and "others") and by mistake "set them too broadly."
A tweet said on Thursday that the apparent mistake while reconfiguring the tech to fully align with sanctions mandates had been fixed, and that Infura service had been restored.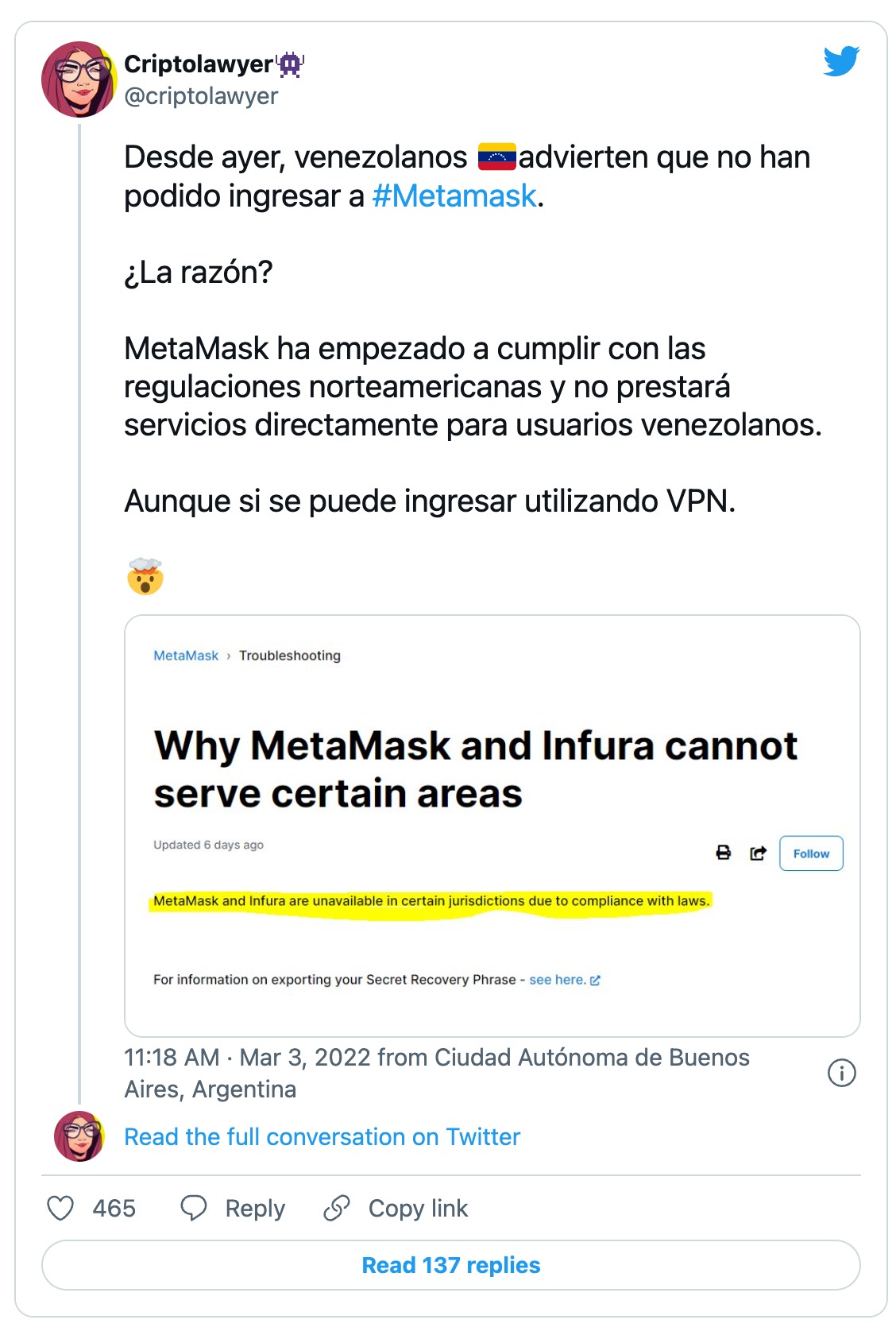 MetaMask then retweeted this and advised users they can set their wallets not to use Infura in case of service disruptions. Both MetaMask and Infura are owned by the same company, ConsenSys. Both also serve the Ethereum system including NFTs.
Meanwhile, OpenSea, a major NFT marketplace, has a story of blocking users of its own this week. In OpenSea's case, it seems that users in – or simply from – Iran are suffering bans and restrictions.
On Twitter, user Bornosor.eth first posted that their trading account had been deactivated with no notice or explanation, and that there were other similar reports circulating among Iranian artists and collectors.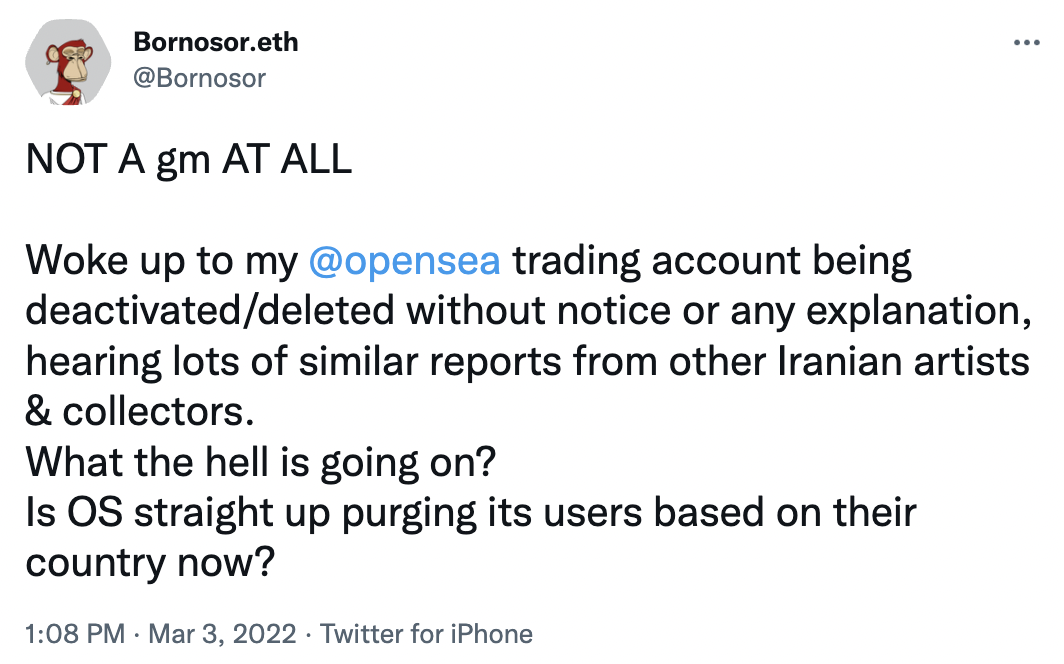 "What the hell is going on? Is OS (OpenSea) straight up purging its users based on their country now?," this user wondered. The answer appears to be, yes.
This tweet was picked up by Iranian NFT artist Parin Heidari, who is now based in Italy, who said that their collection was also missing. Heidari accused the marketplace of being "even worse than the Iranian government."
Once again, the problem was caused by a company doing its best to comply with US sanctions. This once again raises the issue of how "decentralized" such elements of the crypto industry truly are.