ConsenSys has revised the privacy policy of MetaMask, a popular self-custody wallet with over 21 million monthly active users. The updated version states that MetaMask will start collecting Ethereum wallet addresses and IP addresses during on-chain transactions.
ConsenSys explained that the data collection only applies when someone uses Infura, Mestamask's default Remote Procedure Call (RPC) application. When users use a third-party RPC or their own Ethereum node, the new update to the privacy policy does not apply; they play by the rules of the RPC you are using.
ConsenSys said that the data collected might be disclosed to comply with Anti-Money Laundering and Know Your Customer requirements, or to affiliates, as part of business deals.
The community has criticized the new privacy policy.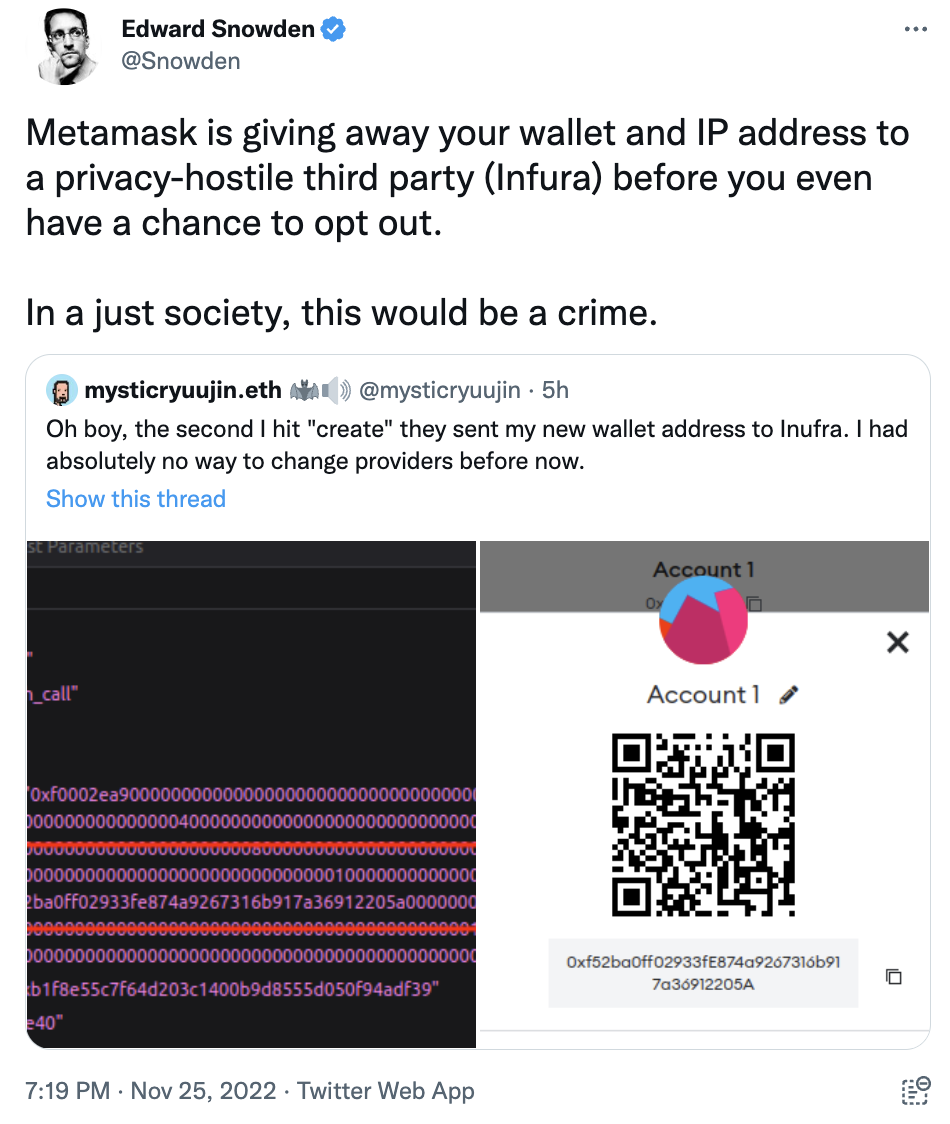 "There is nothing more important than consumer privacy, especially when it comes to your financial data — you have a right to be anonymous," said Adam Cochran, a partner at Cinneamhain Ventures. "Metamask has provided a great free service for a long time, but their decision to log IPs and tie it to transactions is unacceptable."
MetaMask competitor Brave took the opportunity to remind users that its wallets will remain private. "Brave Wallet, like all Brave products, is designed and implemented to prevent data harvesting.
"We never track you, and therefore design our products so that we can't track you," Brave wrote in a statement – adding, "Brave proxies connections to shield user IP addresses and HTTP headers from the Eye of Big Tech."