On Monday, July 26, Darren Till, the British mixed martial artist, posted a meme that has been extremely popular in recent months, showing a "pregnant" transgender woman getting a baby scan with the comment "have a wonderful week everyone #positivity."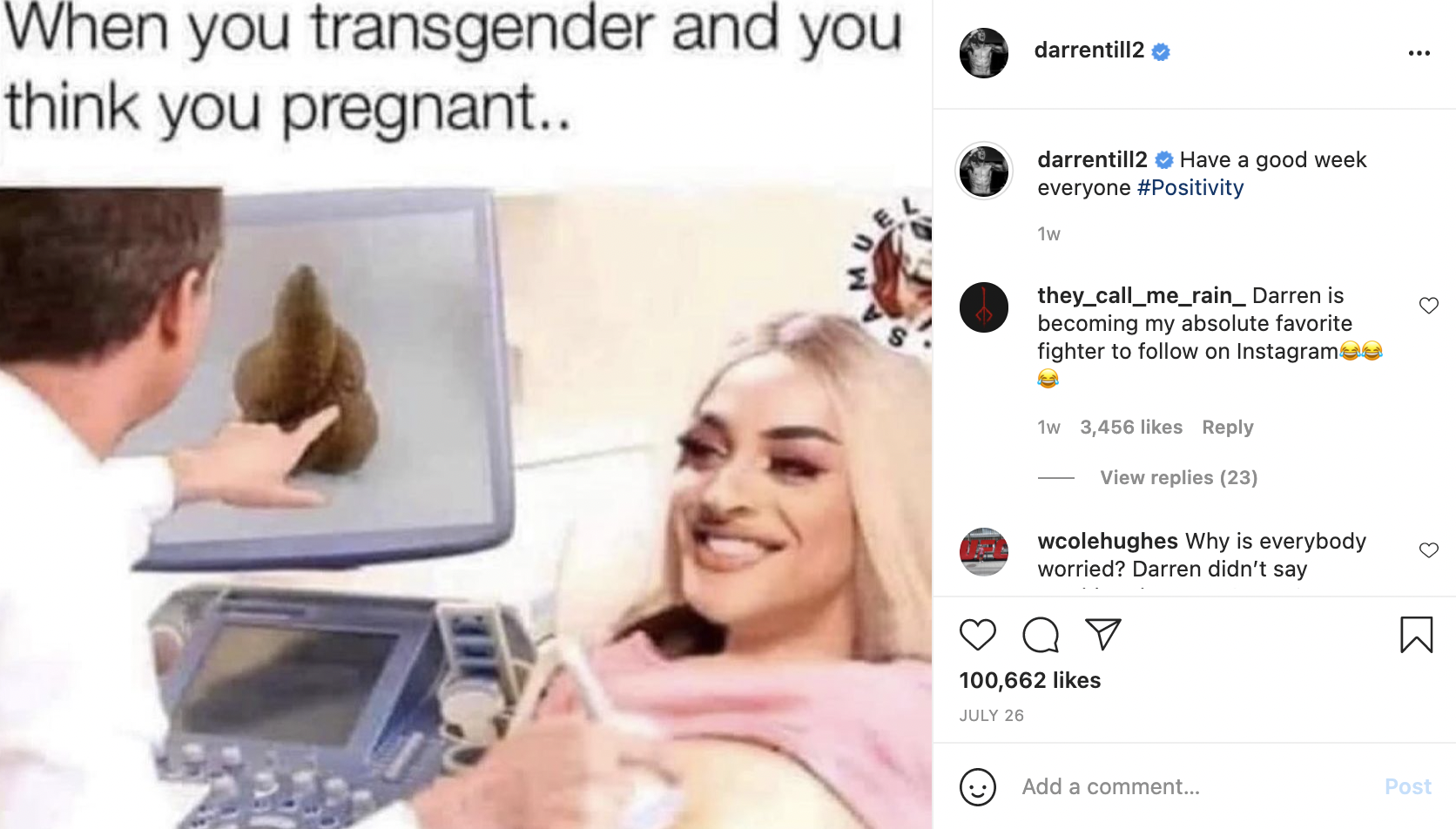 According to the Liverpool Echo, a local news outlet, the post insulted the idea of transgender pregnancy.
In typical fashion these days, especially in the United Kingdom where the public are increasingly being threatened with losing any remaining semblance of free speech rights, Merseyside Police received a report of the post and stated that "enquiries are ongoing."
However, Till was not least bit concerned about the complaints.
He took to social media to reveal that he did not regret the "offensive" Instagram post. He tweeted: "The post got 100k likes… it was a successful day of posting on Instagram I would say… I've got a belter post this weekend for u, even more offensive. turn post notifications on!!!!"
"You can't cancel someone who doesn't give a crap," he went on to say.