Brazil's Supreme Court Justice Alexandre de Moraes, also the president of the country's Superior Electoral Court, told tech platforms not to campaign against a proposed internet censorship bill.
If they do, he'll punish them.
Moraes said that the tech companies were undermining Brazil's democracy.
"The big tech platforms have been challenged and they will be penalized. They will be held accountable, to guarantee the voter's freedom to vote," Moraes said, speaking to judges and government employees studying electoral law.
He added that Big Tech platforms, "believe no jurisdiction in the world can oversee them."
The proposed "Fake News Law" aims to put the responsibility of finding and reporting illegal content on internet platforms.
Non-compliance with the extreme measures would result in fines.
Tech platforms have obviously campaigned against the legislation, claiming it would lead to more censorship.
On Tuesday, Telegram Brazil posted to the Telegram app and said that "democracy is under attack in Brazil," claiming that the bill would "kill the modern internet" and "put an end to freedom of expression."
Moraes quickly went further and directly threatened messaging service Telegram with a nationwide ban unless it removed the post on its platform.
Telegram retracted the message and posted a state-ordered message.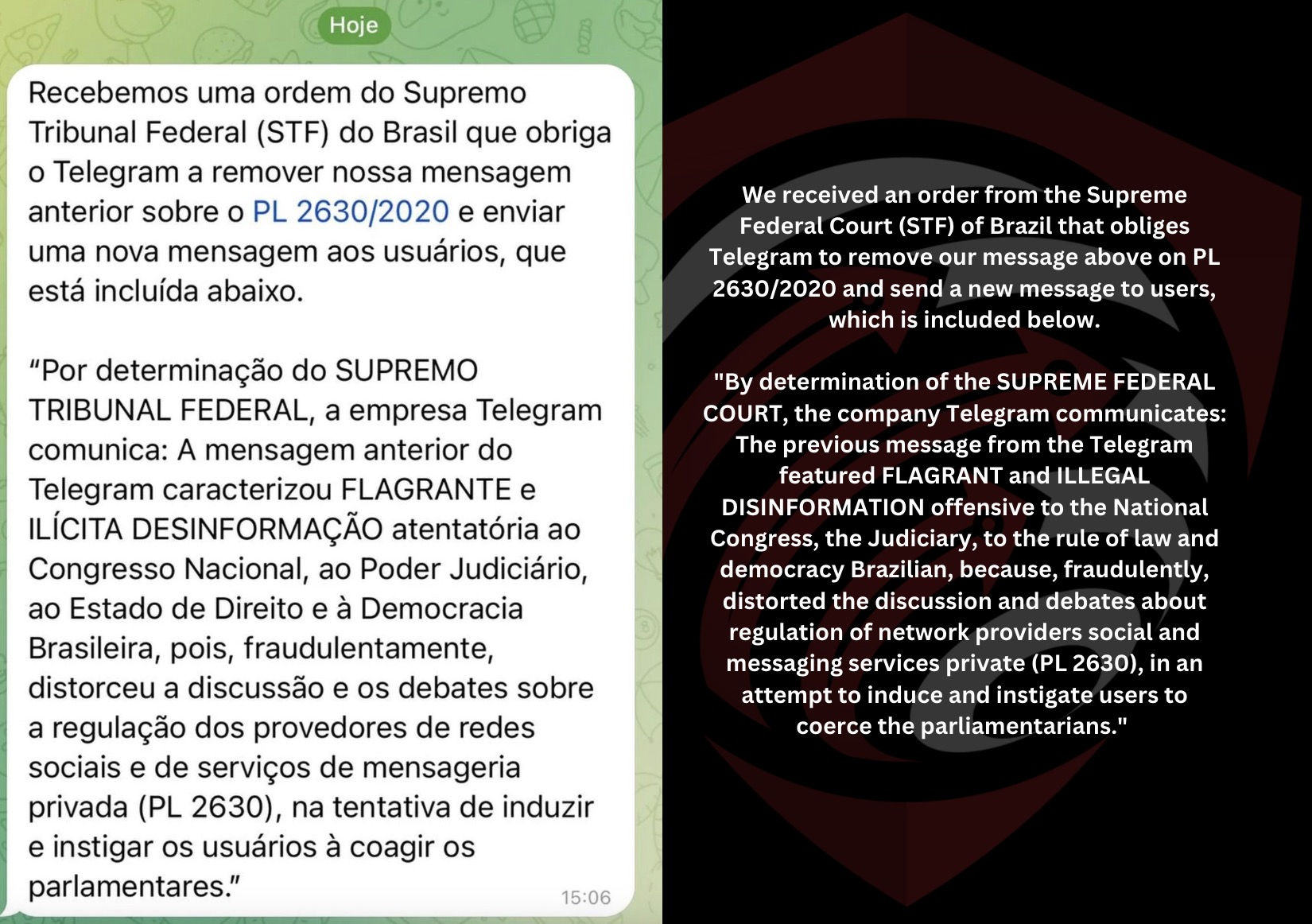 Google recently deleted its criticism of the law after the legal threat of fines.