Elon Musk, the tech tycoon who recently rebranded Twitter as X, has issued a stern warning to a nonprofit organization that says it researches "misinformation" on the internet. Musk hastened to pledge legal action against the pro-censorship group Center for Countering Digital Hate (CCDH) over charges it falsely portrayed the state of affairs on the rebranded social media platform.
Related: Investigating The Pro-Censorship UK Group Expanding Across The US
Musk's lawyers fired off a letter, made public on July 20 by CCDH, alleging that the research center made various unwarranted assertions about Twitter in eight different reports last year.
Notably, these included allegations that Twitter neglected to clamp down on an overwhelming majority of Twitter Blue accounts earmarked by CCDH as tweeting "hate."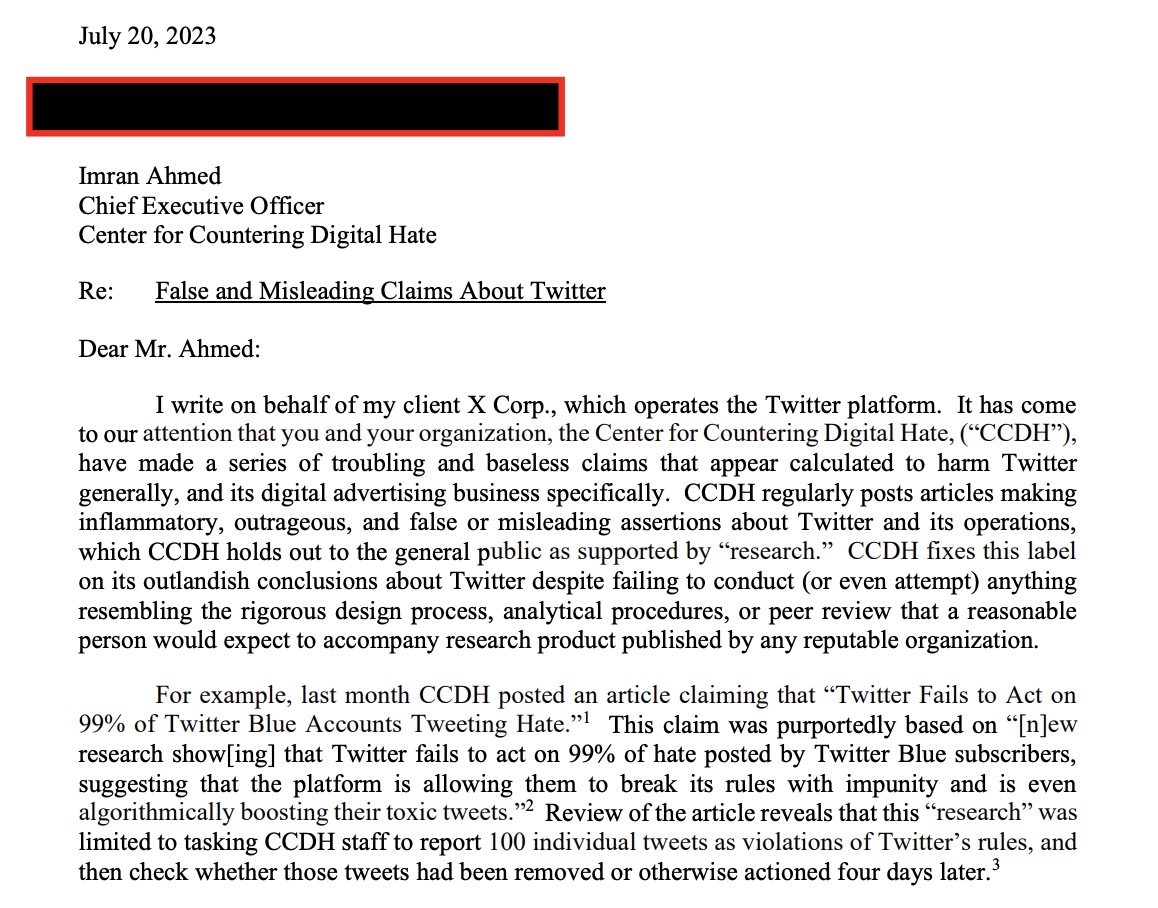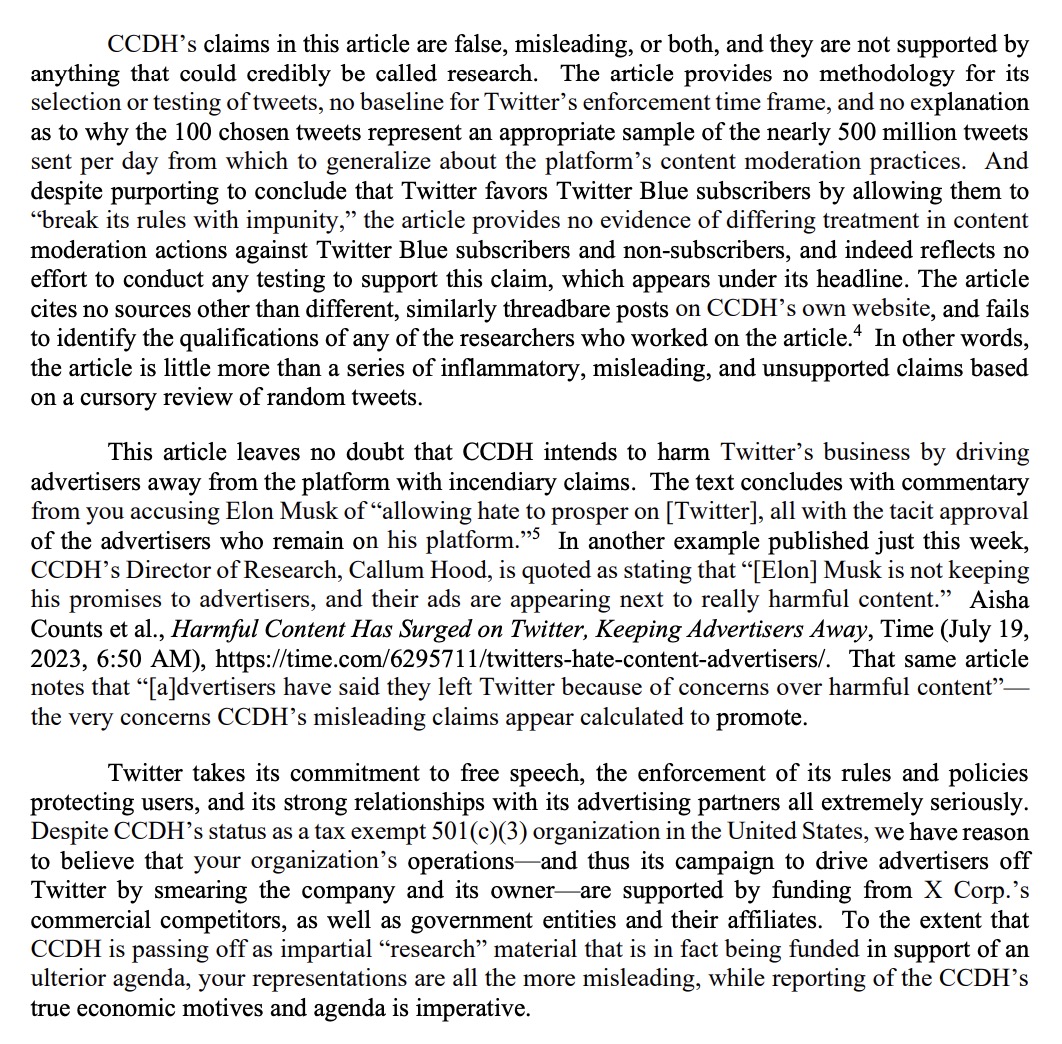 From the get-go, Musk's legal representatives have taken issue with CCDH's various claims. These are deemed damaging to the rebranded X, both as a whole and specifically detrimental to its burgeoning digital advertising business.
The charge also expounds on suspicions that the CCDH operates on ulterior motives, purportedly funded by rival entities of X and groups that want to kill free expression.
"Elon Musk wants to silence his critics so he can continue to give a megaphone to hate and misinformation while avoiding the consequences," CCDH's head, Imran Ahmed, retaliated via a post.