The Myanmar Ministry of Transport and Communications ordered telecoms and internet providers to block Instagram and Twitter. The order came days after a similar order to block Facebook.
The Myanmar Army, which took power in a coup earlier in the week, furthered its internet crackdown by ordering the blocking of Instagram and Twitter, according to a Telenor, a Norwegian telecom that provides mobile services in Myanmar.
"While the directive has legal basis in Myanmar's telecommunications law, Telenor Myanmar has challenged the necessity and proportionality of the directive … and highlighted the directive's contradiction with international human rights law," Telenor said in a statement.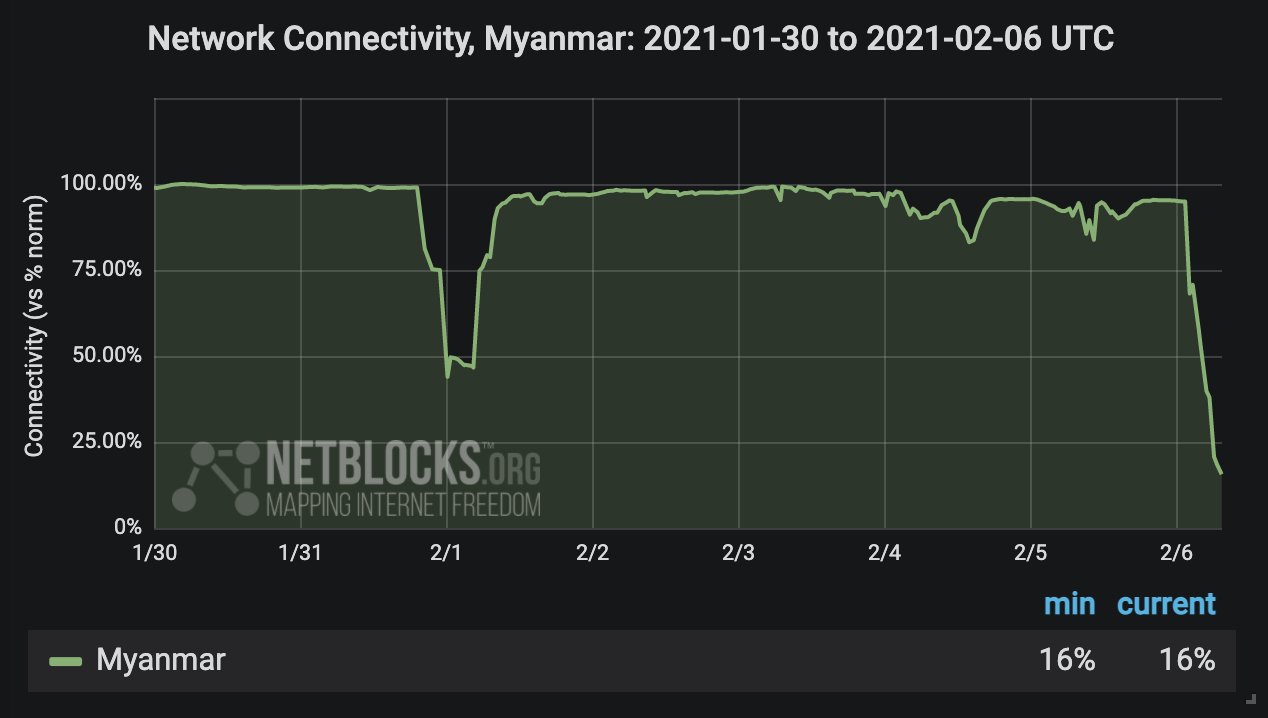 "Telecom providers in Myanmar have been ordered to permanently block Instagram. We urge authorities to restore connectivity so that people in Myanmar can communicate with family and friends and access important information," a Facebook spokesperson said in a statement.
Twitter also expressed its concern over the move, claiming the move undermines free speech.
"It undermines the public conversation and the rights of people to make their voices heard… The Open Internet is increasingly under threat around the world. We will continue to advocate to end destructive government-led shutdowns," a spokesperson for Twitter said, (though neglecting to comment on the fact that themselves have a habit of suppressing conversations.)
The Myanmar Military took over power in a coup on Monday. They detained members of the ruling National League of Democracy (NLD) party, including Aung San Suu Kyi and Win Myint. The country has been in a state of tension since the November 8 general election, which the NLD party has been accused of rigging.
The army is cracking down on access to social media in an attempt to squash dissent.