Nashville's city council will consider a $450,000 settlement to a firefighter who was suspended for a social media post that accused most council members of being "white supremacists." Firefighter Joshua Lipscomb was suspended for 16 days over his comments.
Lipscomb has a comedy YouTube channel called "JoshuaBlackComedy." On the channel's Twitter account, he wrote: "I hate feeding into the illusion that America's government and existence is legitimate so I'm no fan of voting.
"But the majority of Nashville City Council is white supremacists.
"I know it's boring, but millennials HAVE to start caring about local elections. These folk want us dead."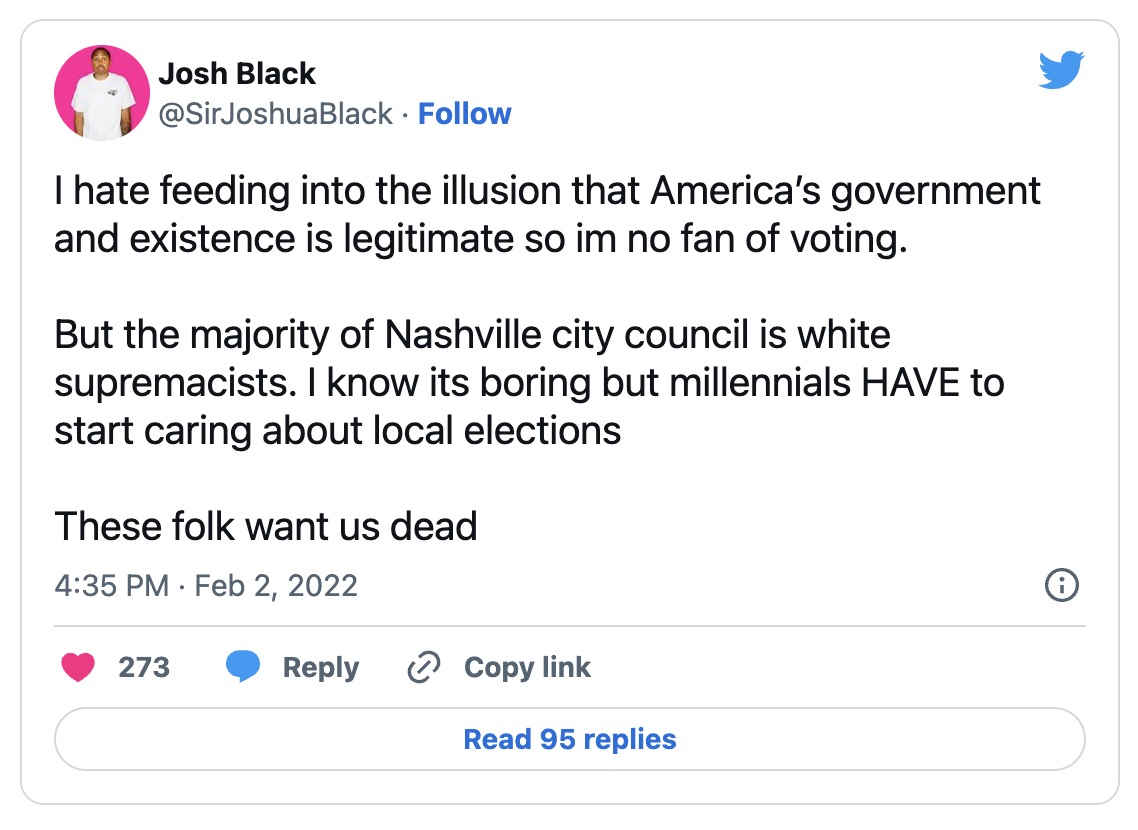 Although he did not identify himself as a Nashville firefighter in the post, the fire department said that he violated its policy and suspended him for 16 days.
Lipscomb then sued the city for violating his First Amendment free speech rights. His lawsuit was supported by 11 council members, who wrote a letter to the chief of the fire department William Swann telling him that the department should "affirm Mr. Lipscomb's right to share his opinions."
Swann had written a letter to the council stating that "the opinions and views of that particular employee are not that of the Nashville Fire Department."
Lipscomb's lawyer argued that the suspension was "deeply troubling" and an effort by the city to "stifle free speech about such important issues."
Lipscomb had also criticized the city for approving a ? license plate reader program. License plate readers are a violation of people's privacy as they automatically track people's movements around the city.