Disney has canceled an episode of the reality series Running Wild With Bear Grylls in which Gina Carano was to appear as a guest star. A few weeks ago, the Mandalorian star was fired by Disney and Lucasfilm from Star Wars franchise because of her social media posts.
The initial publication of Running Wild With Bear Grylls Season 6 listed Carano as one of the guest stars and filming for the episode had already taken place.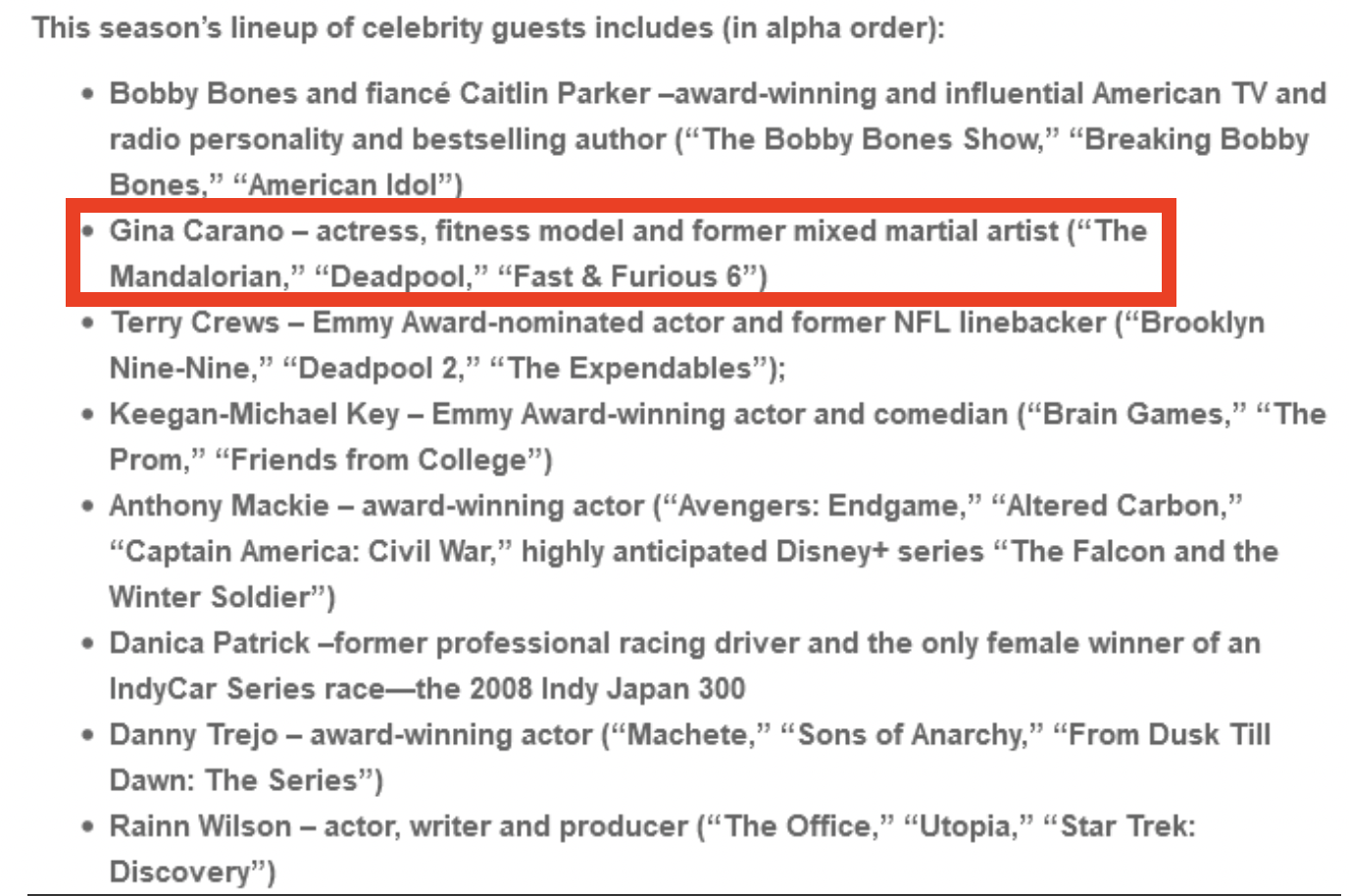 However, recent episode guides on several websites such as Rotten Tomatoes show that Disney pulled the episode featuring Carano.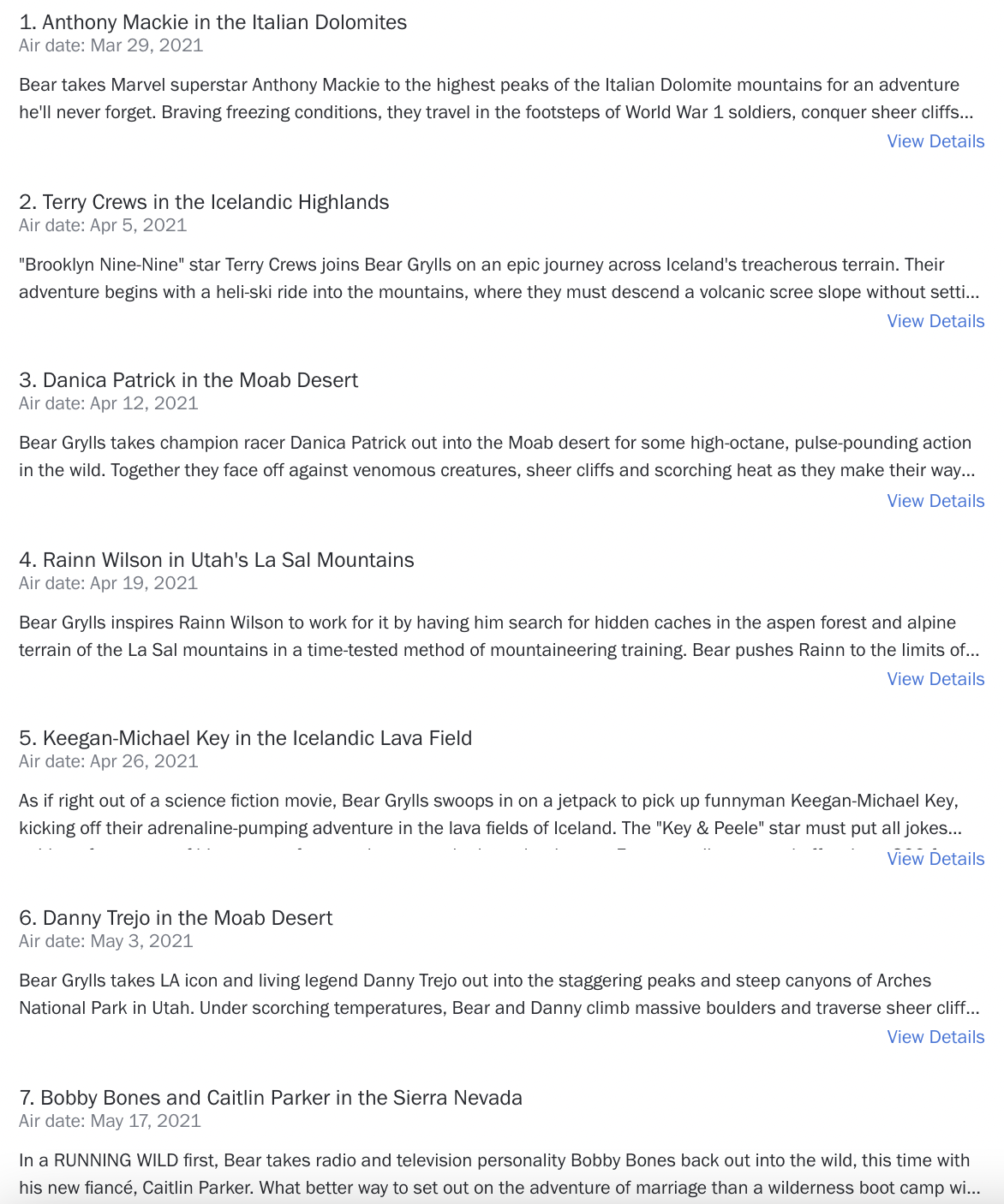 The removal was first noticed by YouTube channel Drunk 3PO.
National Geographic, part owned by Disney, has not publicly announced they have pulled the episode or explained why. We can only speculate they did for the same reason the conservative actor was removed from The Mandalorian; her social media posts.
On January 2, Carano took to Twitter to talk about her experience filming with Grylls. She posted a picture of Grylls and herself and wrote: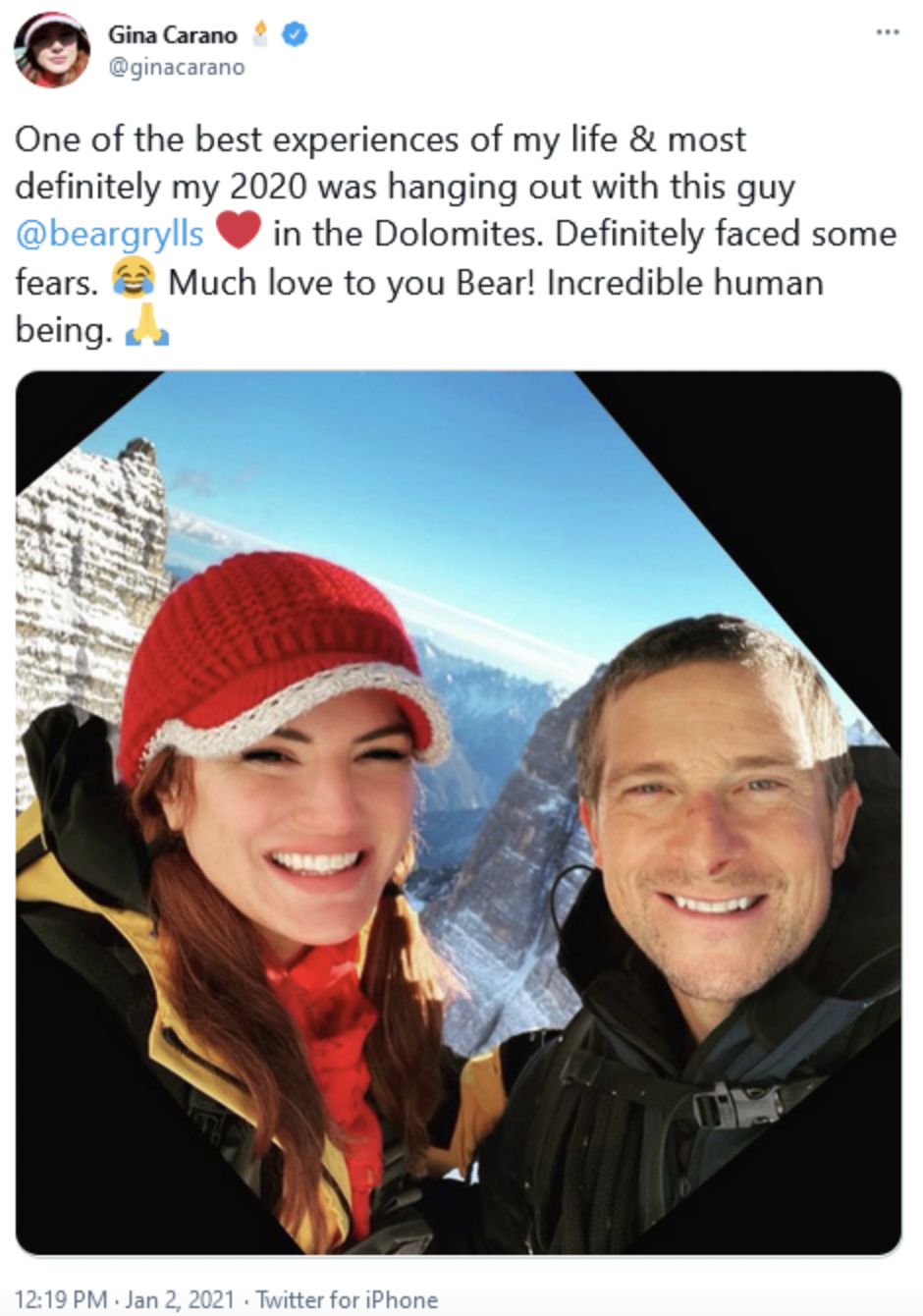 "One of the best experiences of my life & most definitely 2020 was hanging out with this guy @beargrylls in the Dolomites. Definitely faced some fears. Much love to you Bear! Incredible human being."
Disney pulling down the episode is likely to be seen as another example of mainstream media's bias against people who express conservative opinions. Not only was she fired from Star Wars and The Mandalorian, Hasbro stopped the production of Cara Dune (her character in The Mandalorian) figures.