In September 2019, a high school student, identified in court documents as CG, was out shopping with some friends in a thrift store. They came across a World War II military hat, and CG posted a photo of himself with his friends wearing hats and wigs. In a Snapchat story, he posted the photo and captioned it, "Me and the boys bout to exterminate some jews."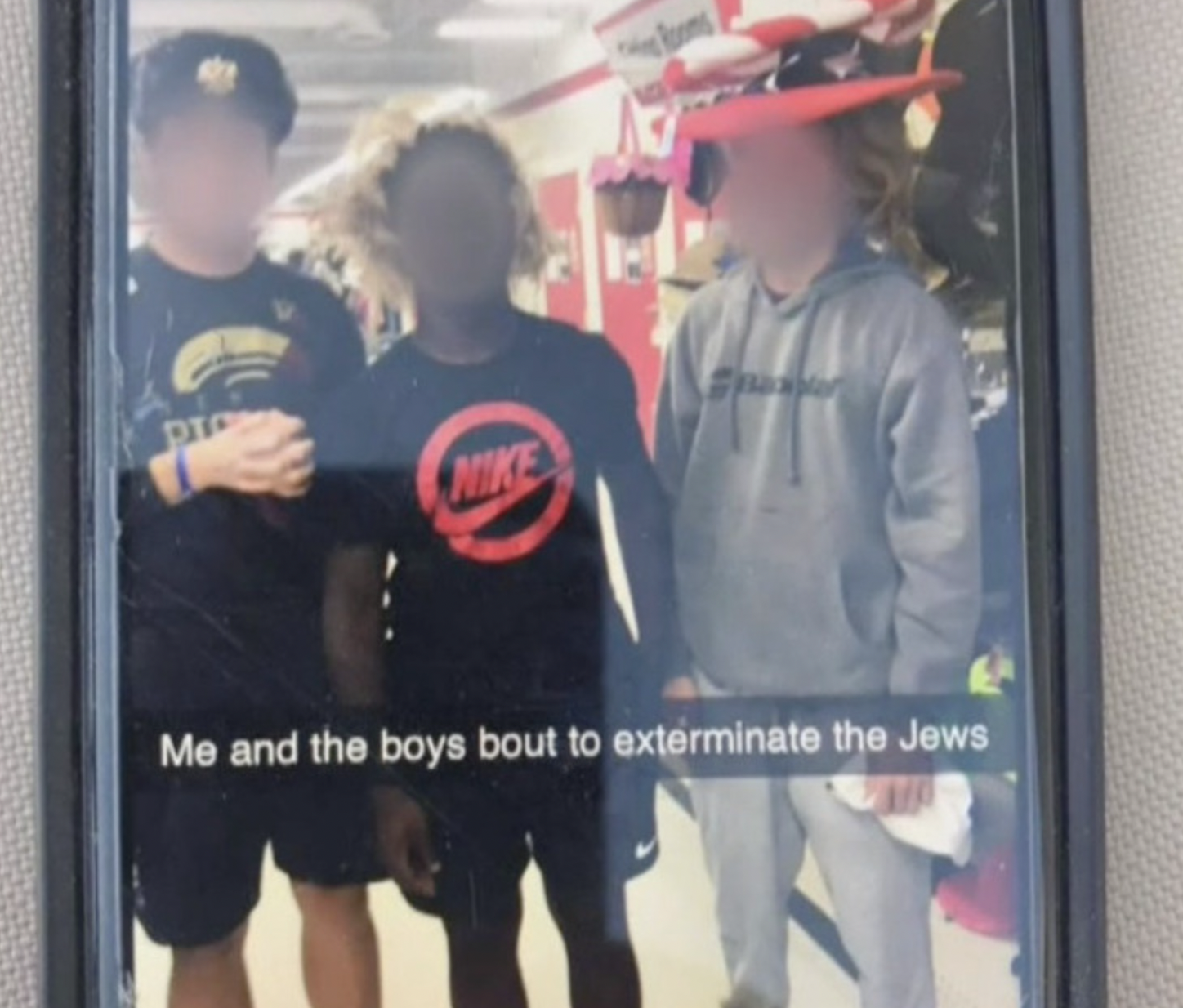 CG deleted the post after a few hours and posted another saying, "I'm sorry for that picture it was ment to be a joke." However, another Snapchat user took a screenshot of the original post and reported CG to the Cherry Creek High School, in Denver, Colorado.
The school suspended CG as it conducted an investigation and later expelled him for one year.
CG sued the school district and several of its officials for violating his First Amendment rights.
In his lawsuit, CG noted that the Sheriff's Office investigated the post and concluded that "the caption was intended as a joke" and did not take further action against him because he "was not a threat to anyone."
However, the district court where he originally filed the lawsuit sided with the school district, arguing that "the modern reality of social media is that off-campus electronic speech regularly finds its way into schools and can disrupt the learning environment."
The district court ruled that the school district had the authority to take disciplinary action.
But the US Court of Appeals for the 10th Circuit has now reversed the ruling, arguing that the post was protected by the First Amendment.
We obtained a copy of the decision for you here.
In its ruling, the court cited Mahanoy Area School District v. BL, a case involving a high school cheerleader who was punished by the school for writing on social media, "Fuck school fuck softball fuck cheer fuck everything."
Writing the opinion for the court, Justice Paul Kelly said that "like the school in Mahanoy, CCHS's possible interests in prohibiting C.G.'s speech would not defeat his First Amendment protections."
He further argued that the ruling makes it "clear that schools may not invoke the doctrine to justify regulating off-campus speech in normal circumstances."
Kelly noted that the post did not include specific threats, weapons, or speech directly targeting students or the school.
The court also ruled that calls from parents and the media coverage the post received do not qualify as the "substantial disruption" that would justify the disciplinary action the school took.