Canadian-American singer-songwriter Neil Young, who was big in the 60s and 70s, tried to give streaming platform Spotify an ultimatum; it either bans Joe Rogan or removes his music.
Young sent an open letter to his record label and management team with the ultimatum. He accused Spotify of "spreading fake information about vaccines," for interviewing doctors against vaccine mandates.
"I am doing this because Spotify is spreading fake information about vaccines – potentially causing death to those who believe the disinformation being spread by them," he wrote. "Please act on this immediately today and keep me informed of the time schedule."
"I want you to let Spotify know immediately TODAY that I want all my music off their platform," he continued. "They can have Rogan or Young. Not both."
However, the demands were short lived as Young has quickly deleted the letter.
Young likely realized that he has no grounds to make the demands. Rogan has an exclusive deal with Spotify and Young sold 50% of the rights to his music to a British investment company a year ago.
Young's open letter comes days after some doctors wrote an open letter to Spotify, calling on the streaming platform to develop a stronger censorship policy. The open letter by the doctors came after the episode on Joe Rogan's podcast featuring mRNA pioneer Dr. Robert Malone.
This is not the first time Young has asked Spotify to remove his music. In 2019, he removed most of his music after he complained about sound quality. Eventually, he allowed the music back.
This isn't the first time Young has been out of his depth when making demands. Young also hit the headlines when he attempted to block President Donald Trump from playing "Rockin' in the Free World" at rallies before realizing that he had no legal power to do so.
"DT does not have my permission to use the song 'Rockin' In The Free World' at his appearances," said Young in 2018. "Legally, he has the right to, however it goes against my wishes."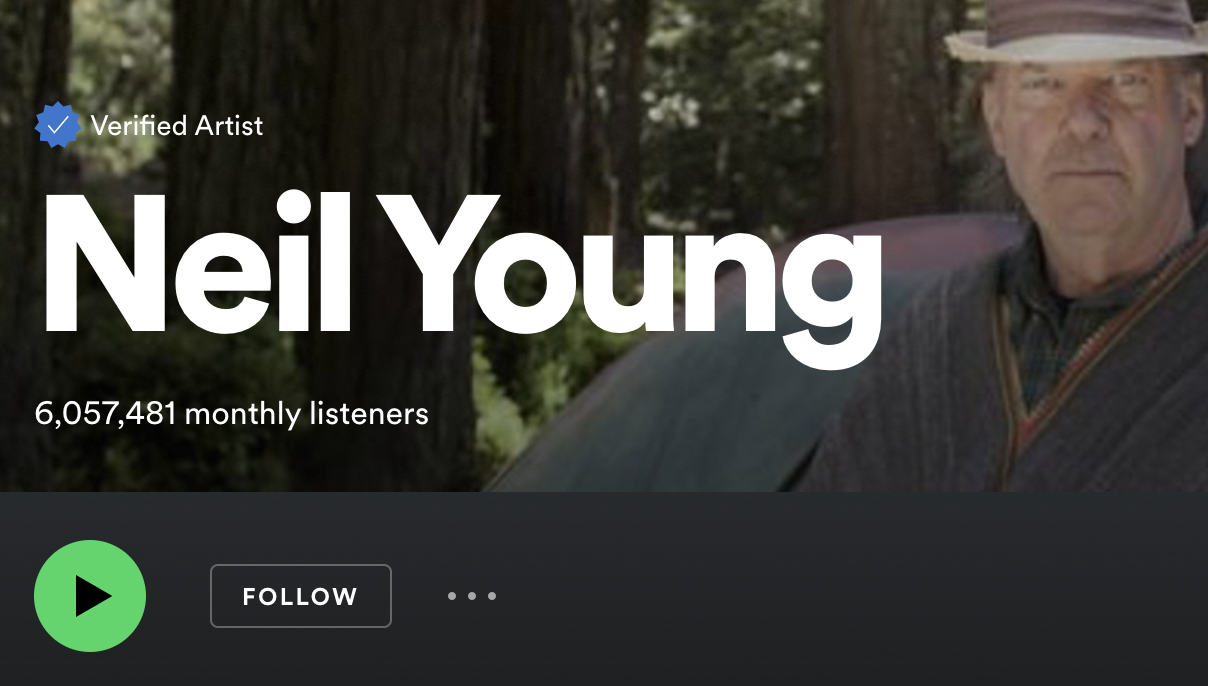 Young has only 6 million monthly listeners on the platform and Rogan has over 11 million per episode, averaging 15 episodes per month, with some single episodes thought to be as high as 40 million listeners.
Spotify is yet to respond to Young's demands.