A member of the New York Post Editorial Board has been locked out of Twitter for months in what he feels is retaliation for reporting on the contents of the Hunter Biden laptop.
64-year-old Michael Benjamin was suspended from Twitter in March for a sarcastic post about Russia's invasion of Ukraine. On March 13, Benjamin took to Twitter to call on President Joe Biden to ramp up support for Ukraine against the Russian invasion.
Someone replied to his tweet that the president should "wait out" the support for Ukraine. Benjamin sarcastically replied: "Of course, only Ukrainians need die."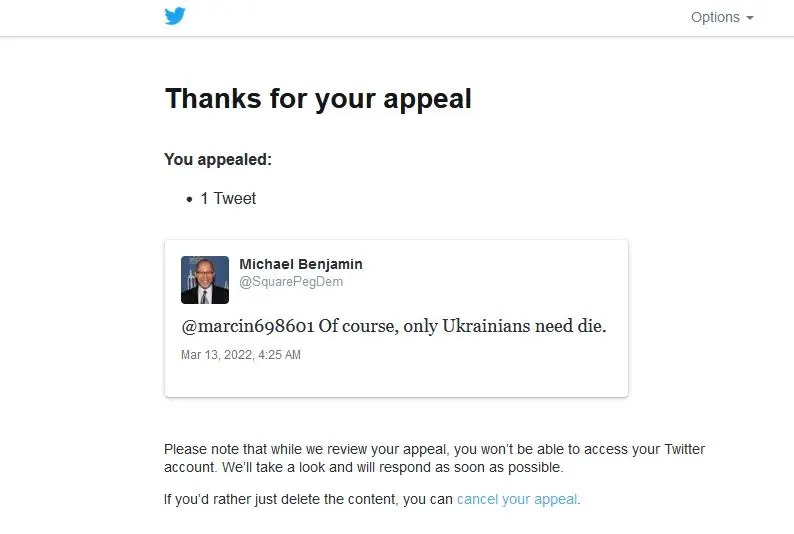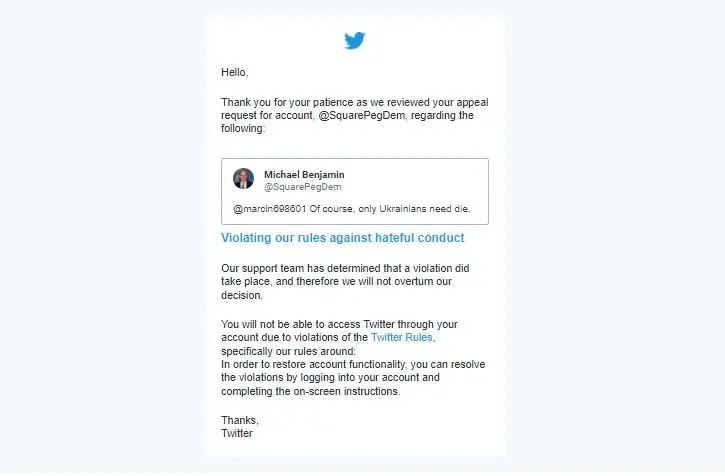 Shortly after posting the comment, he received a notification that he had been suspended for violating the policies against "hateful conduct."
"Anybody who understands English understands context and what the tweet was about. It wasn't in any way hateful," Benjamin said. "Zelensky would probably praise it because I want the US to get more involved in helping his country."
His appeals for the reinstatement of his account have been unsuccessful.
"It was a bizarre misunderstanding of a tweet supporting Ukraine that Twitter's 'Karen' algorithm decided was 'hateful.' The suspension is unjustified and the protracted appeal is vindictive. I want the matter rectified," Benjamin wrote in an email to Twitter on March 21.
A few days later, he wrote about the suspension in an op-ed, which Twitter also ignored.
"I didn't do anything wrong, so I am not going to apologize," Benjamin offered defiantly. "When I was in first grade, I told a kid there was no Santa Claus. His mom wanted me to apologize and I said why should I apologize?"
"I think they are being spiteful," Benjamin said. "Like this guy works at The Post and we're not going to accommodate him no matter what he says."
"I'm being picked on by Twitter because I work for a conservative news outlet."