Blake McCoy, a news anchor at a Fox-owned TV station based in DC, was suspended after tweeting obese people should not get the vaccine before essential workers.
Critics blasted him for being insensitive and offensive.
"I'm annoyed obese people of all ages get priority access before all essential workers," wrote McCoy, who works for WTTG, a DC-based Fox-affiliate locally known as Fox 5. "When most stayed home, we went into work everyday last March, April, May and everyday since putting ourselves & loved ones at risk. Vaccinate all essential workers. Then obese."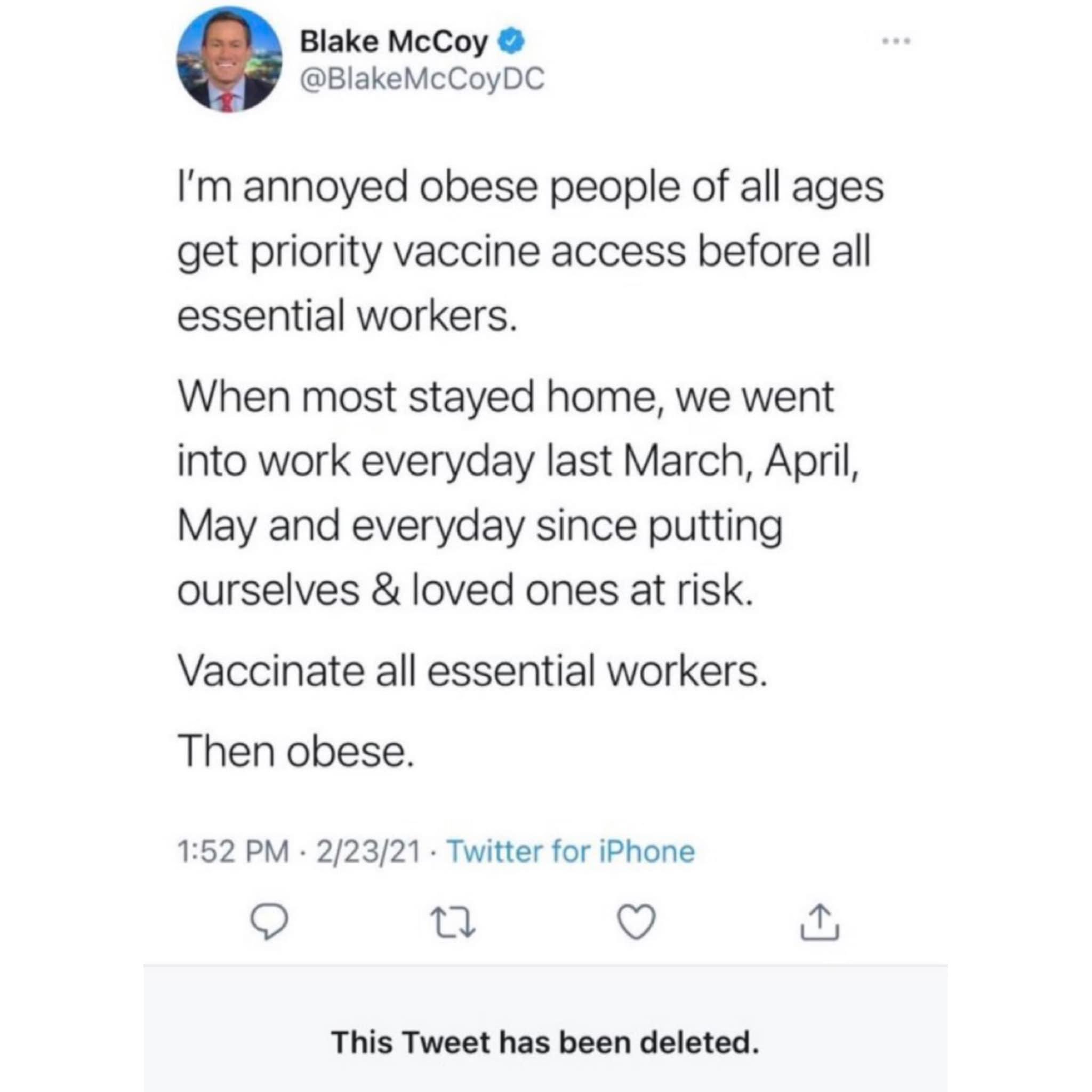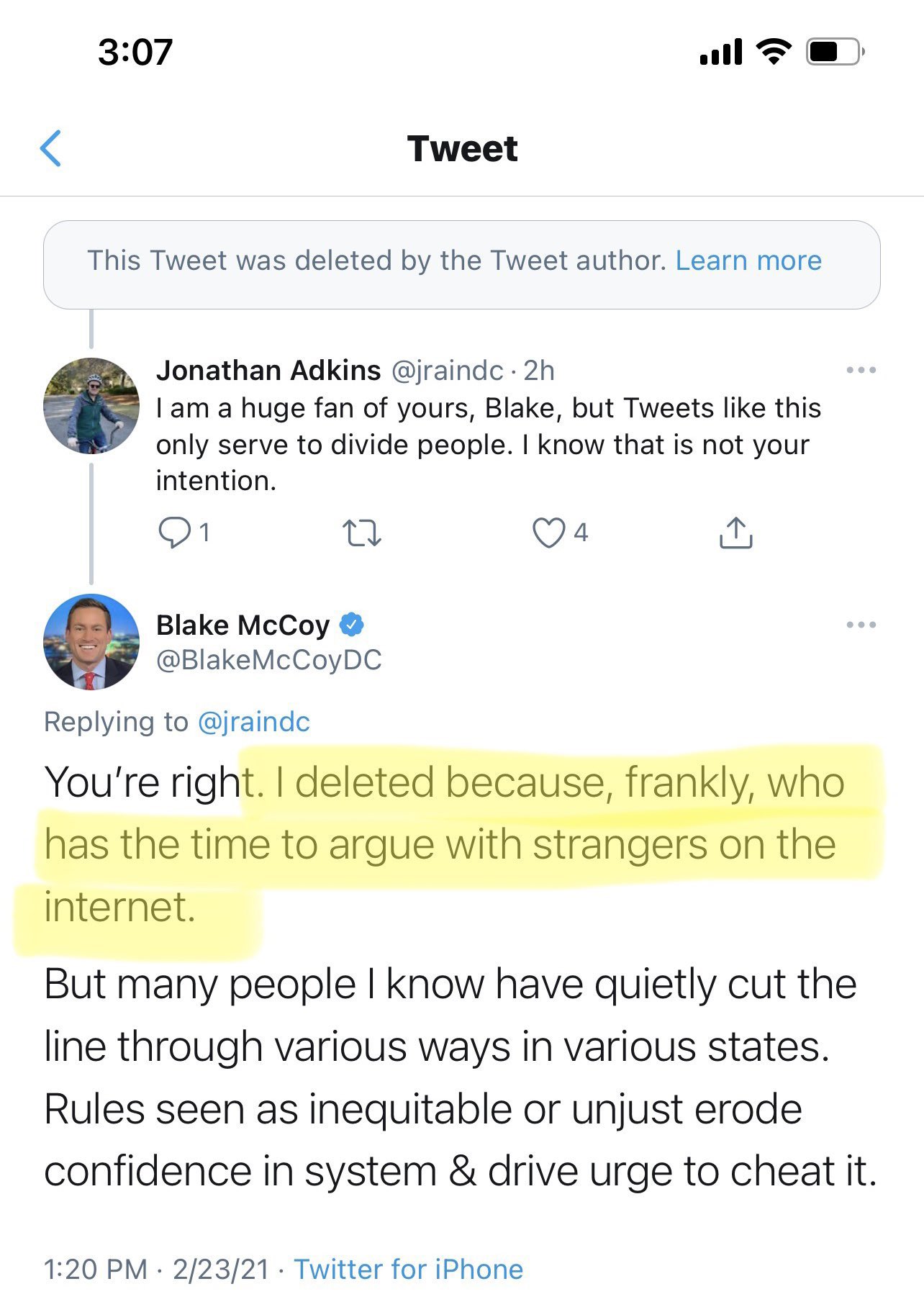 According to the US CDC, obesity is one of the pre-existing conditions that puts an individual at more risk of COVID-19 illness. Obesity is a risk factor that triples the risk of COVID-related hospitalization. Using that logic, some states are vaccinating obese people before non-medical essential workers, such as media personnel.
However, critics, like McCoy, feel obesity should not be prioritized because being obese is a result of poor health choices.
McCoy was blasted for his tweet, with some saying they were hurt, and others calling for his resignation or firing. While WTTG is yet to fire him, it did place him on suspension, pending further review.
"He has been suspended pending further review," a WTTG spokesperson told the Washington Blade. The spokesperson did confirm that the suspension was directly related to the tweet about obese people and COVID vaccines.
Later, McCoy caved and apologized for the tweet.
"Earlier today I Tweeted something insensitive and offensive," he wrote. "I truly regret my words and want to apologize. I have deleted my tweet and ask that you accept my sincere apology."
He then insinuated that "unjust" policies such as prioritizing obese people are the reason people are going to great lengths to get the vaccine before they are eligible.
"But many people I know have quietly cut the line through various ways in various states. Rules seen as inequitable or unjust erode confidence in the system & drive urge to cheat it," McCoy added.