NewsGuard is news rating service that claims to fight false news and help you find legitimate journalism. It works by rating news websites in your browser with either a green (trustworthy) or red (untrustworthy) rating.
The company behind NewsGuard has big plans for the service, so you'll probably be seeing lots more of its green and red ratings in the future. NewsGuard already has extensions available for the major desktop browsers and was recently built into the mobile versions of the Microsoft Edge browser. The company has also said it's in discussions with all of the major tech and platform companies and wants to integrate NewsGuard into their search results, social media news feeds, and browsers.
Unfortunately, after testing NewsGuard, we quickly found a major flaw – the sites it lists as trusted sources are often guilty of spreading the false news the company claims to fight against.
And when we used NewsGuard to assess the news coverage of the Covington kids encounter that recently became a major story, the results were even more alarming.
If you're not familiar with this Covington kids story, it started when video clips of an encounter between a group of high school students from Covington Catholic High School and a native American man started to go viral on social media. The captions accompanying these videos initially suggested that these Make America Great Again (MAGA) hat-wearing students were mocking and intimidating the native American man.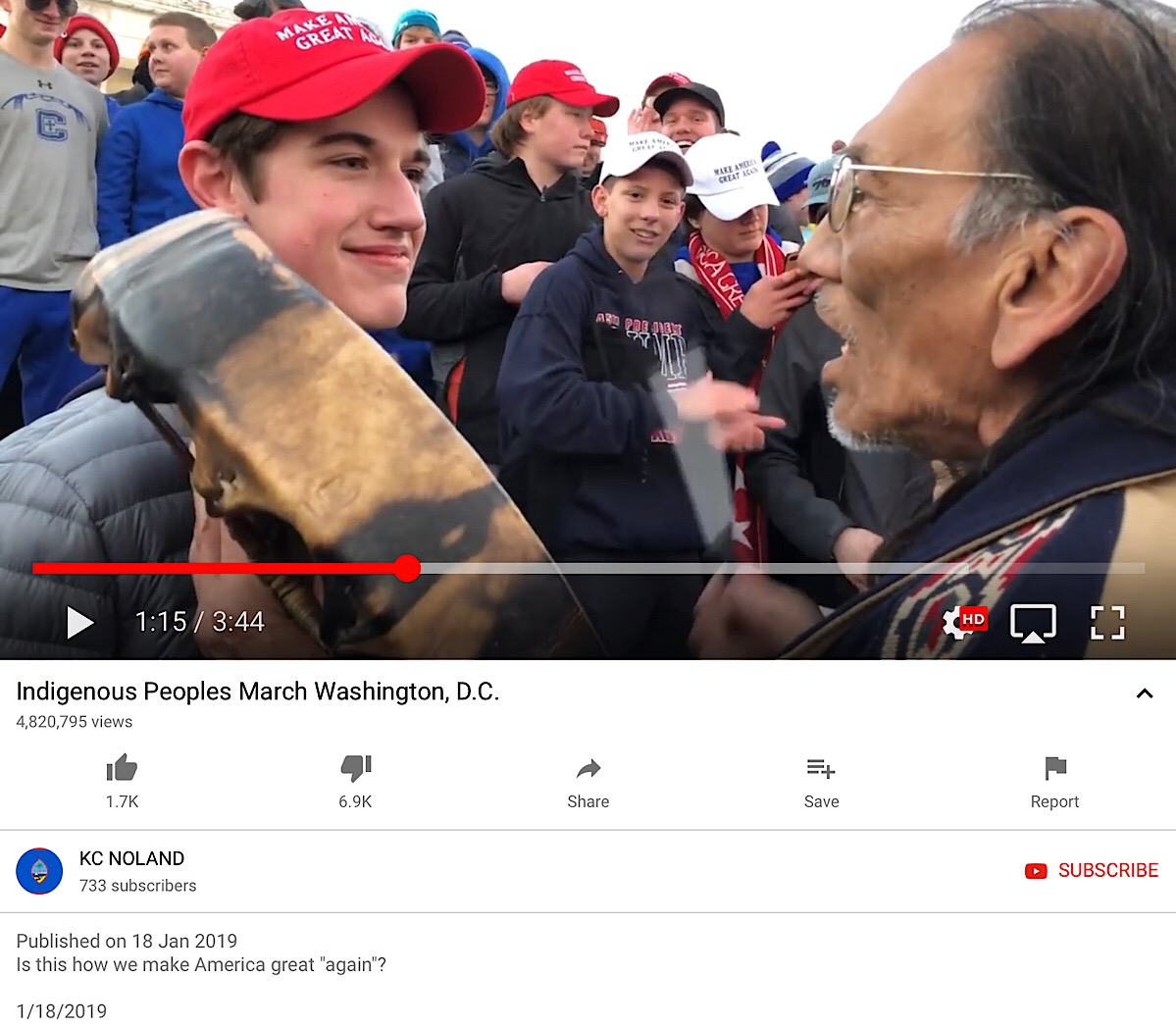 Many of NewsGuard's so-called "trusted sources" started to report on these video clips and accused the Covington students of taunting, mocking, and harassing a native American man. Here are some links that show a selection of this initial reporting from news outlets that have a green rating in NewsGuard: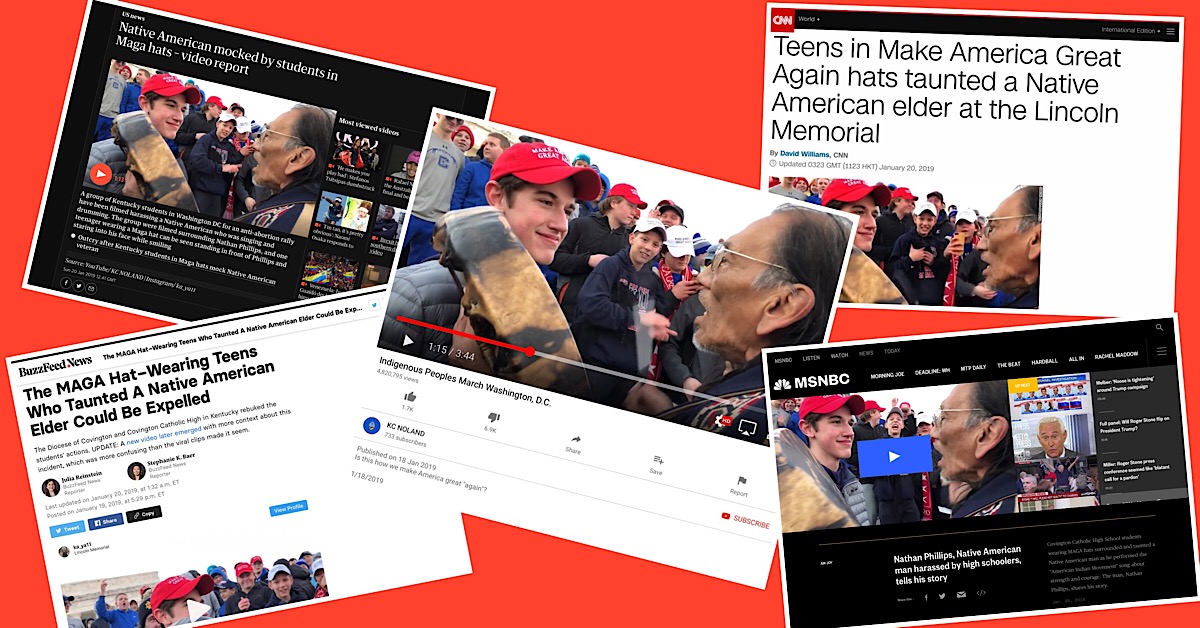 Shortly after this initial wave of reporting, it started to become very apparent that these early stories from NewsGuard's supposedly "trusted sources" were filled with false statements.
First, a longer, uncut video of the encounter cast doubt on a number of claims made by many of these news outlets which include:
The claim that the students had approached and surrounded Nathan Phillips (the native American man in the videos): In the longer video, Phillips can be seen approaching the students.
The claim that the students were chanting to intimidate Nathan Phillips: The longer video shows the students being insulted by a group of men and appearing to chant in response to those insults before Phillips approaches.
The claim that the students were chanting "build the wall": This doesn't appear anywhere in the longer video.
Then after initially claiming that Nathan Phillips was a Vietnam veteran, many of these news outlets started to correct or retract their claims and question his military service record.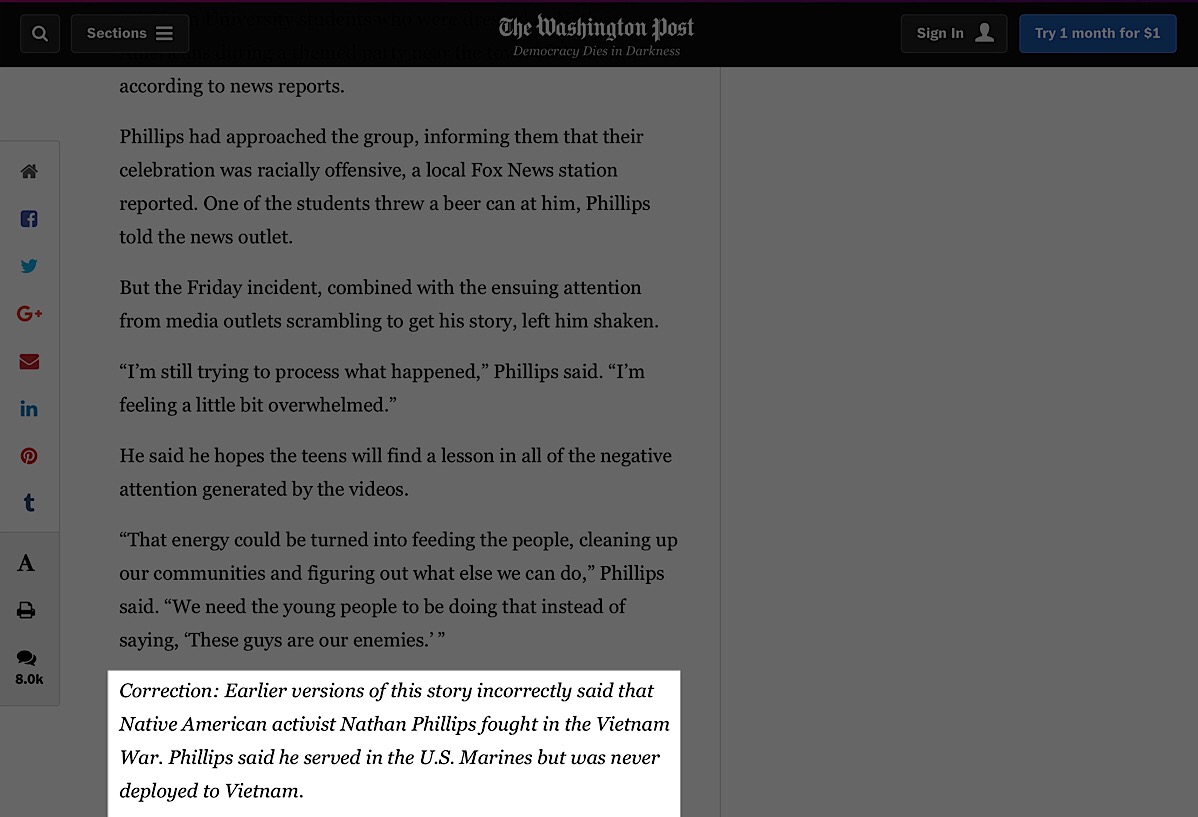 And it didn't stop there. Some of these news websites that NewsGuard says are trustworthy continued to spread fake or misleading news about the Covington students after the original incident.
For example, NBC News posted this article with the incredibly misleading headline, "Gay valedictorian banned from speaking at Covington graduation 'not surprised' by D.C. controversy."
The student referenced in the headline is not a student at Covington Catholic High School and according to a spokesperson for the Diocese of Covington, he was not allowed to speak because his speech was not submitted on time and was political and inconsistent with the teaching of the Catholic Church.
Not only were NewsGuard's so-called "trusted sources" guilty of spreading fake news but they also fed the social media outrage and anger that led to the Covington Catholic High School being closed amid safety concerns.
Despite this series of major errors, all of the news websites linked to in this story still have trusted green ratings in NewsGuard. This is one of the most outrageous examples of creating and spreading fake news in modern times yet the NewsGuard ratings aren't reflecting any of this incredibly poor journalism.
While some of these news outlets have since corrected or retracted their stories, this initial reporting did a significant amount of damage and gave millions of people a false interpretation of the story. If this is the standard NewsGuard uses to restore trust and accountability in news, something has gone very wrong.