NewsGuard is the name of the latest organization that wants to decide what you should believe.
Their technology sits in your web browser, flagging news websites with a green rating if they think it's a source you can trust and flagging it red if they think you should "proceed with caution".
Microsoft just decided it was a good idea to put NewsGuard technology pre-packaged inside the mobile versions of the Microsoft Edge browser.
Websites such as CNN and BuzzFeed News are given a green "trusted" rating and websites such as the conservative website Breitbart and United Kingdom's 2nd biggest newspaper Daily Mail has been given a red mark that comes with the message that they fail "to maintain basic standards of accuracy and accountability".
After trying out NewsGuard, it quickly becomes apparent that their ratings system is rather subjective, giving green "trusted" ratings to many sources with a well-documented track record of reporting fake news.
Here are some of the most outrageous examples of fake news from 10 of NewsGuard's so-called "trusted sources."
1. BuzzFeed News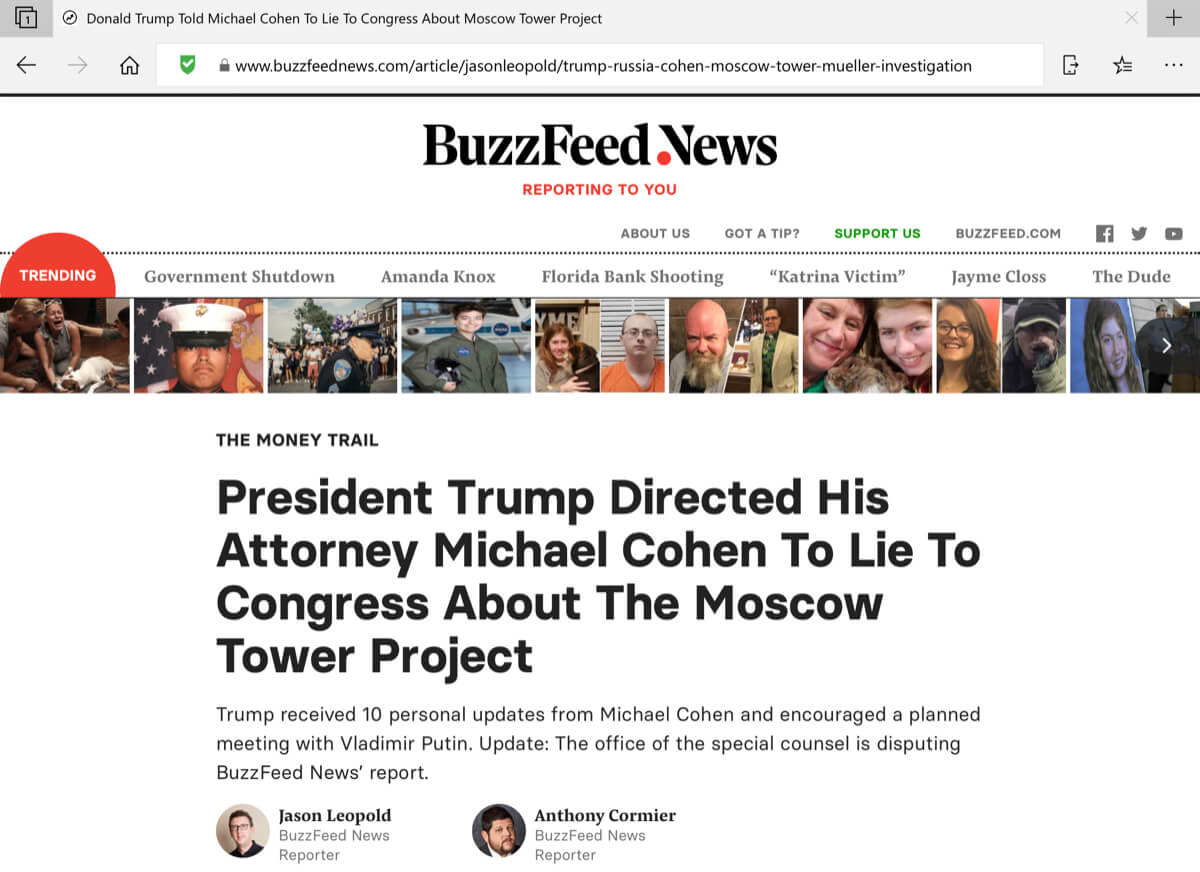 BuzzFeed News has a green rating in NewsGuard but has repeatedly been exposed for reporting some of the worst fake news in modern times.
Most recently, BuzzFeed News reported that President Trump directed his former attorney Michael Cohen to lie to Congress. This report was based on two anonymous sources and was dramatically debunked by the office of the special counsel Robert Mueller.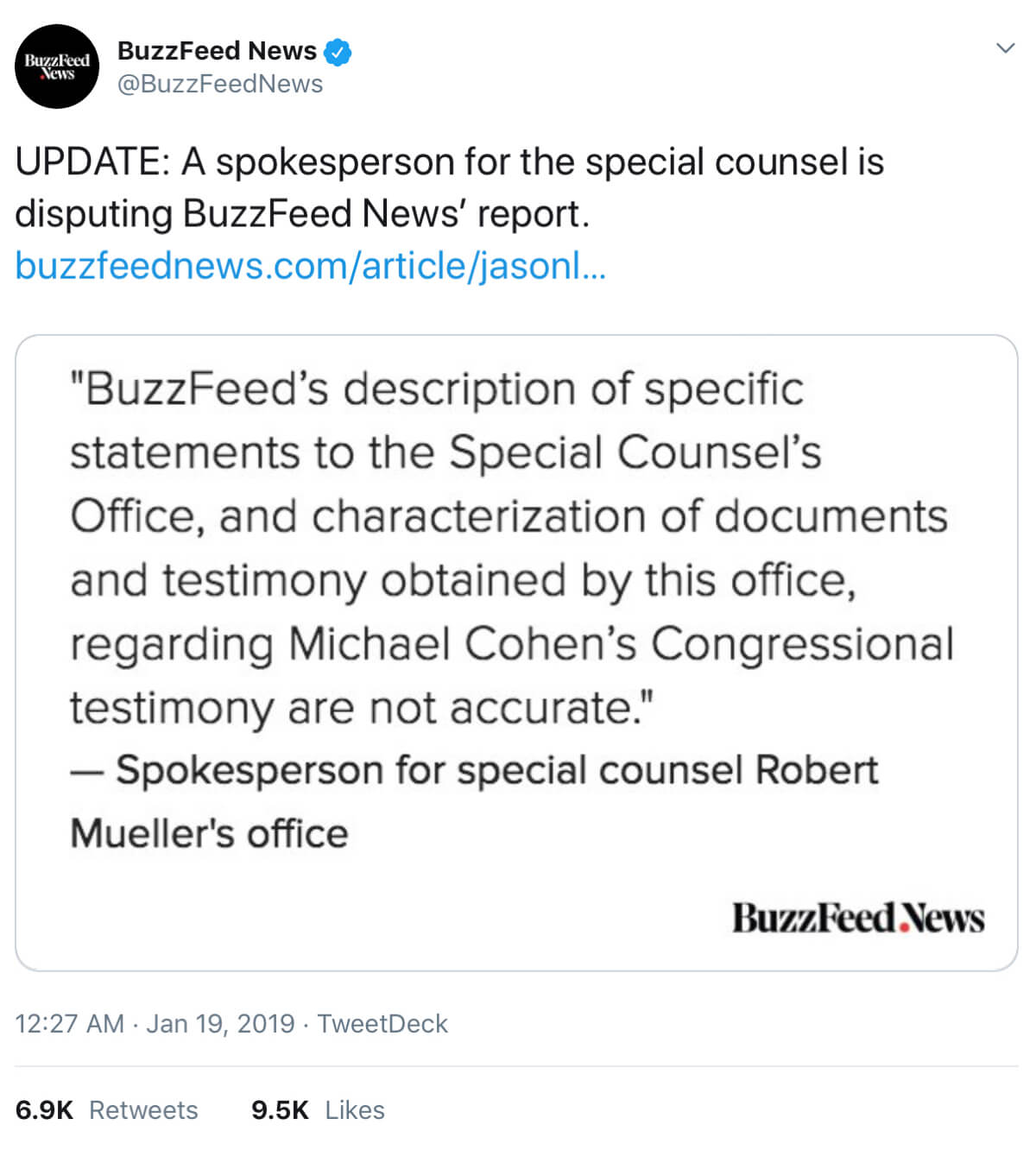 BuzzFeed News also infamously published a dossier in 2017 containing unverified allegations that then President-elect Donald Trump had hired Russian prostitutes to urinate on a bed. Not only did BuzzFeed News admit that none of the allegations could be substantiated but many news outlets criticized the move because it broke typical journalistic practice. The allegations even led to Donald Trump responding to the claims by calling Buzzfeed "a failing pile of garbage."
2. CNN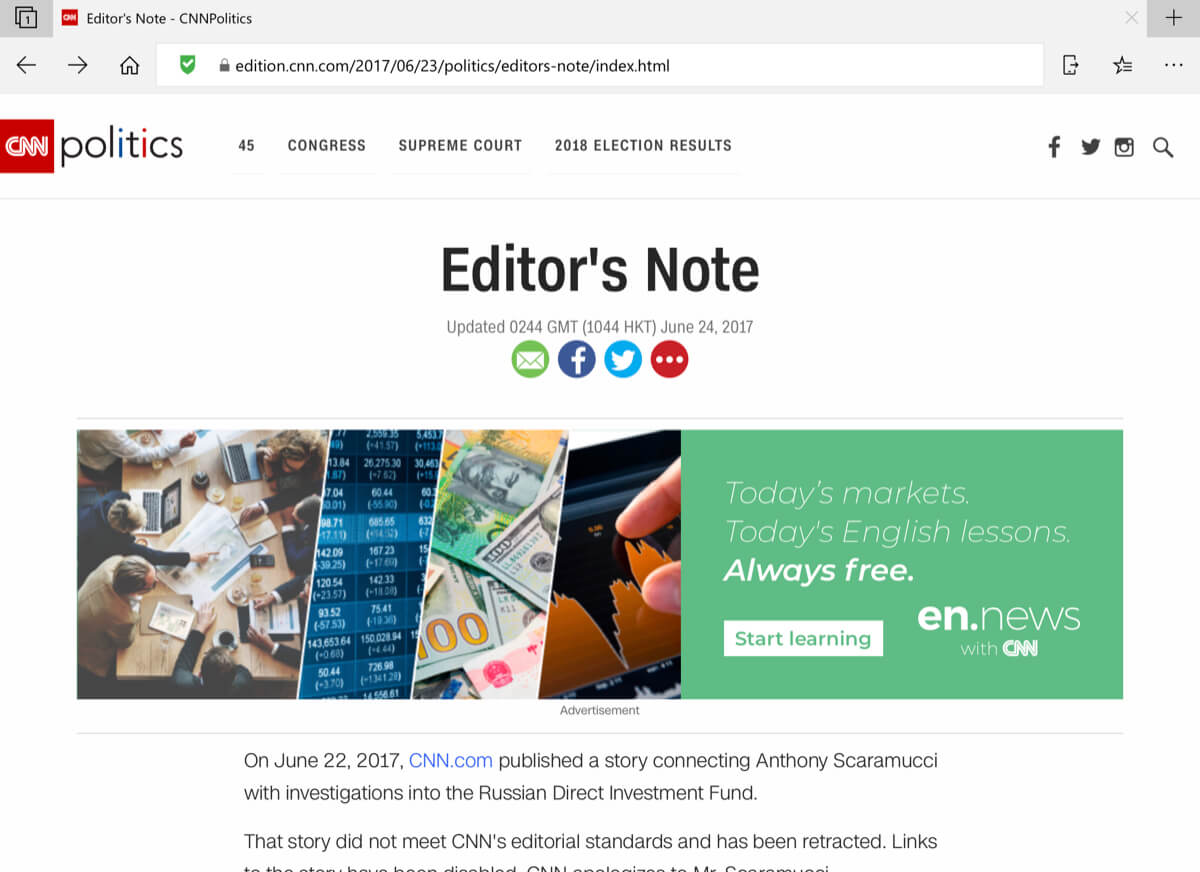 NewsGuard seems to agree with CNN's assertion that it's "the most trusted name in news" and has given the site a green rating. However, CNN has a long history of reporting fake news.
Listing all the fake or misleading news CNN has reported over the years would take far too long but some of the highlights include CNN publishing and retracting a false story which tried to connect former White House Director of Communications Anthony Scaramucci with investigations into the Russian Direct Investment Fund, CNN publishing and correcting this story which incorrectly alleged that Donald Trump Jr. had been offered advance access to emails from WikiLeaks, and CNN falsely claiming Senator Ted Cruz is afraid to appear on the network, even though he's appeared on CNN multiple times.
3. The Guardian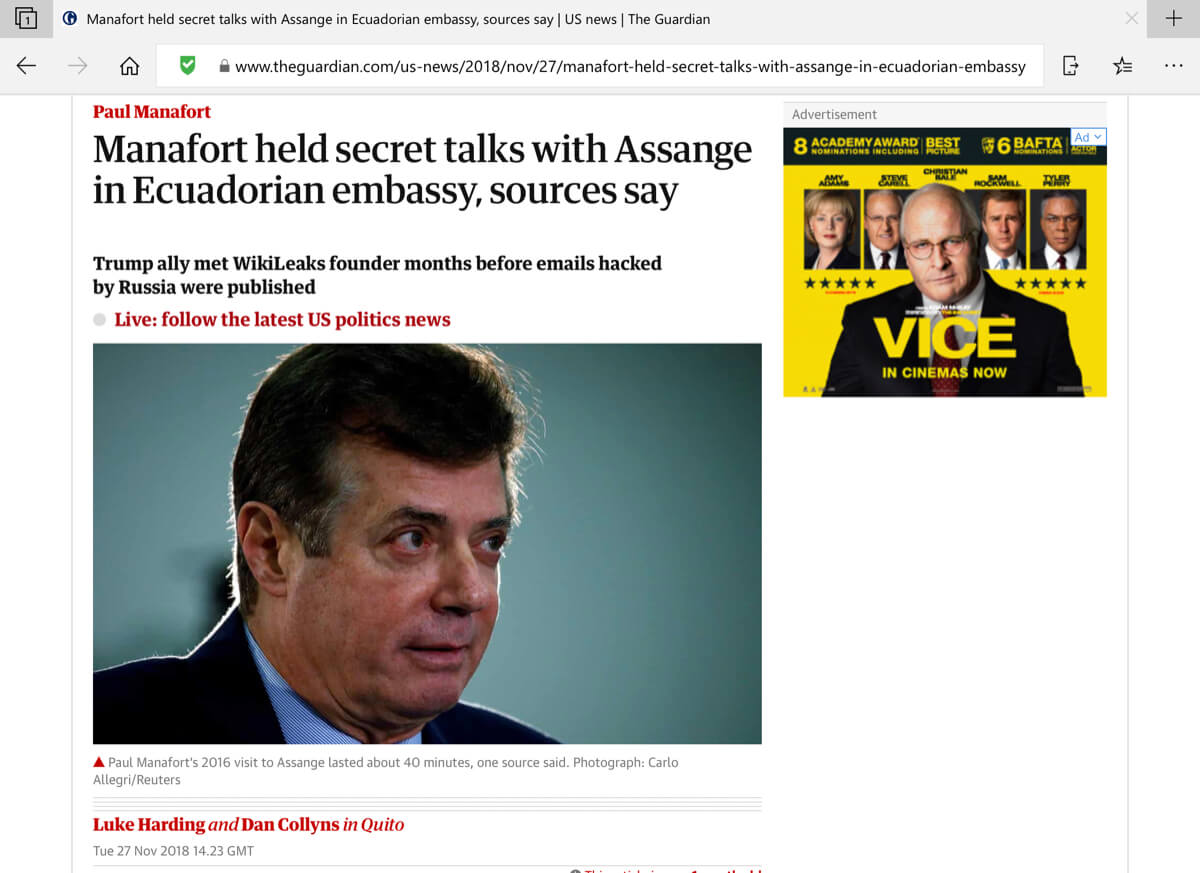 The Guardian published one of the most notable pieces of fake news in 2018, yet according to NewsGuard, it's a trusted source.
This fake news centered around the allegation that Paul Manafort, the former chairman of Donald Trump's 2016 presidential campaign, had visited WikiLeaks founder Julian Assange three times in the Ecuadorian embassy in London. This is an allegation that Manafort, Assange, and WikiLeaks have all denied. Additionally, despite the Ecuadorian embassy being one of the most surveilled buildings in the world, no evidence has been published to support the claim.
4. NBC News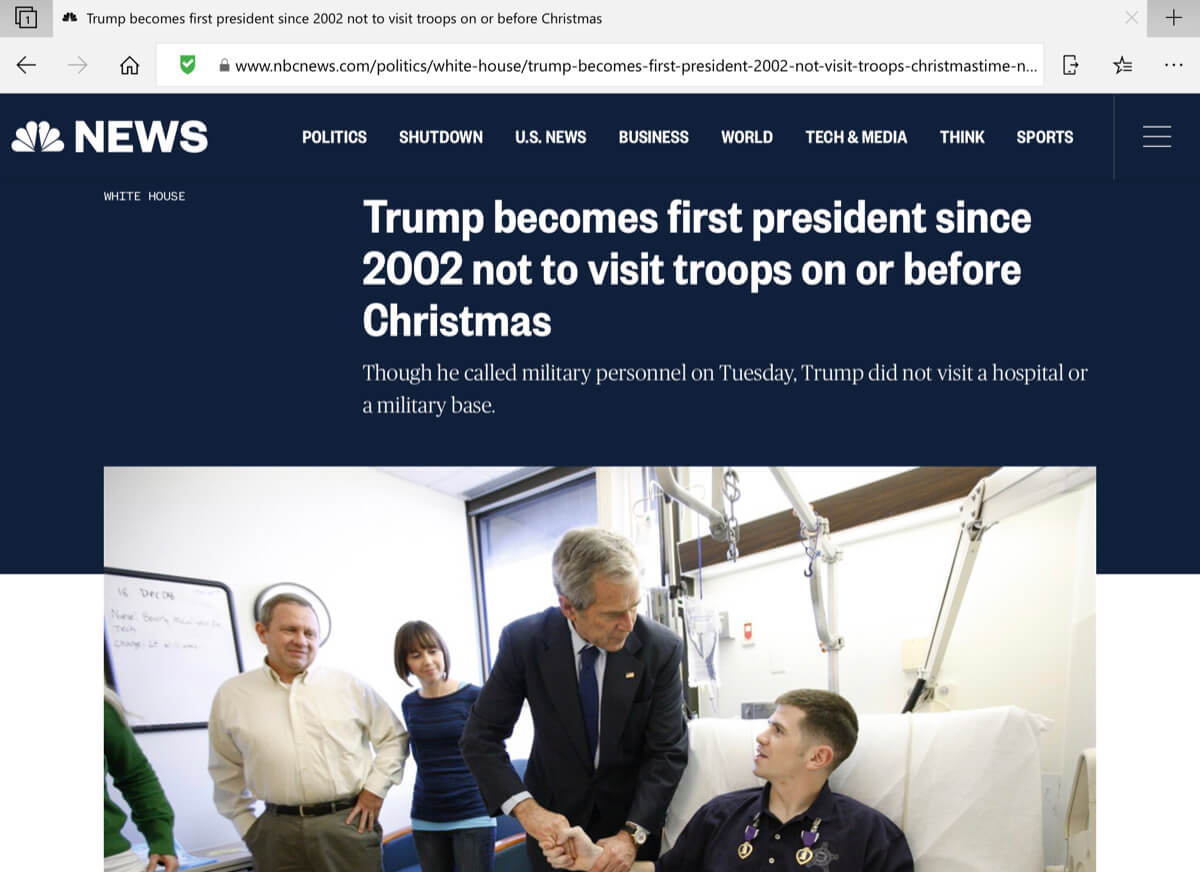 NBC News is another of NewsGuard's trusted sources and has been awarded a green rating. However, like the other sites on this list, there are many examples of this outlet spreading fake news.
Some of the most outrageous fake stories from NBC News include:
5. The Washington Post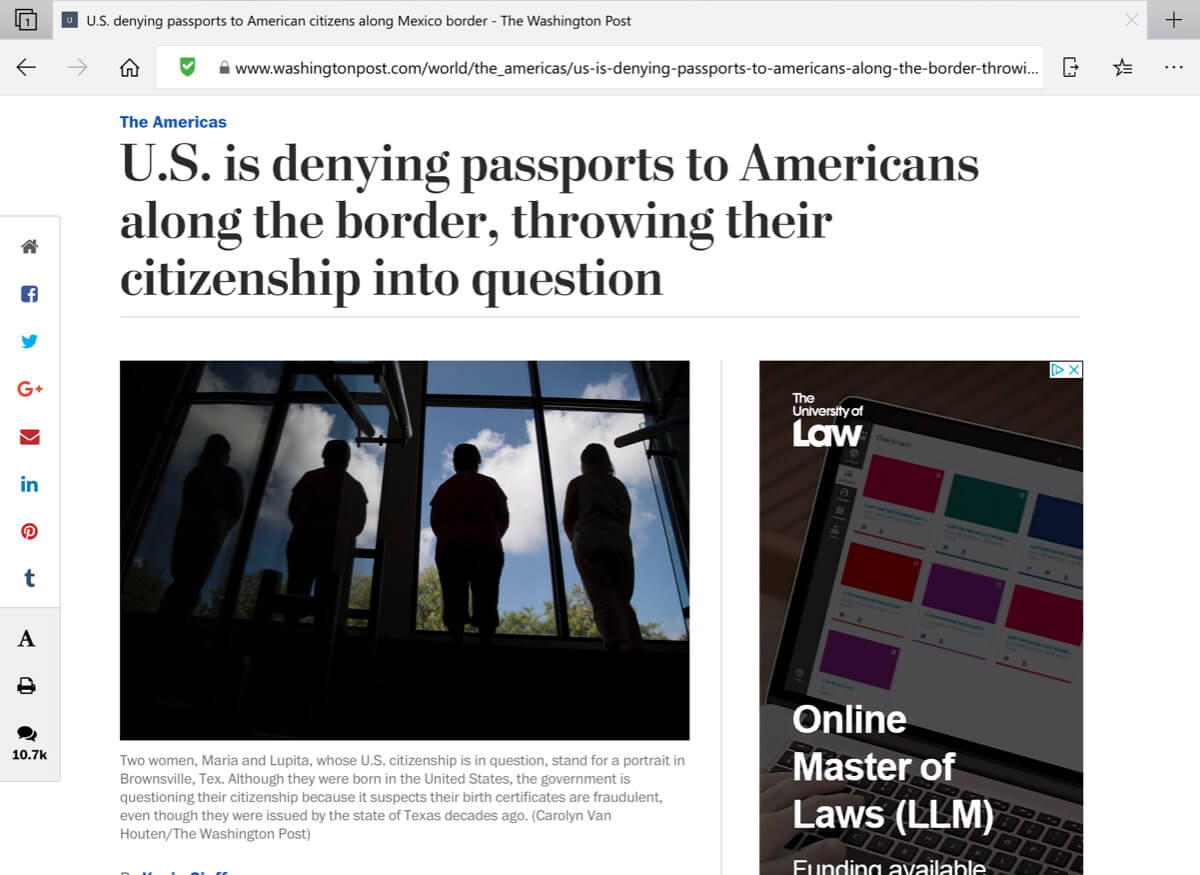 The Washington Post is rated as trustworthy by NewsGuard but has published a number of notorious fake news stories over the years.
These include a retracted story (archive link) which originally claimed Russian hackers had penetrated the U.S. electricity grid and this story which initially suggested the Trump administration was responsible for passport denials before being corrected multiple times.
6. MSNBC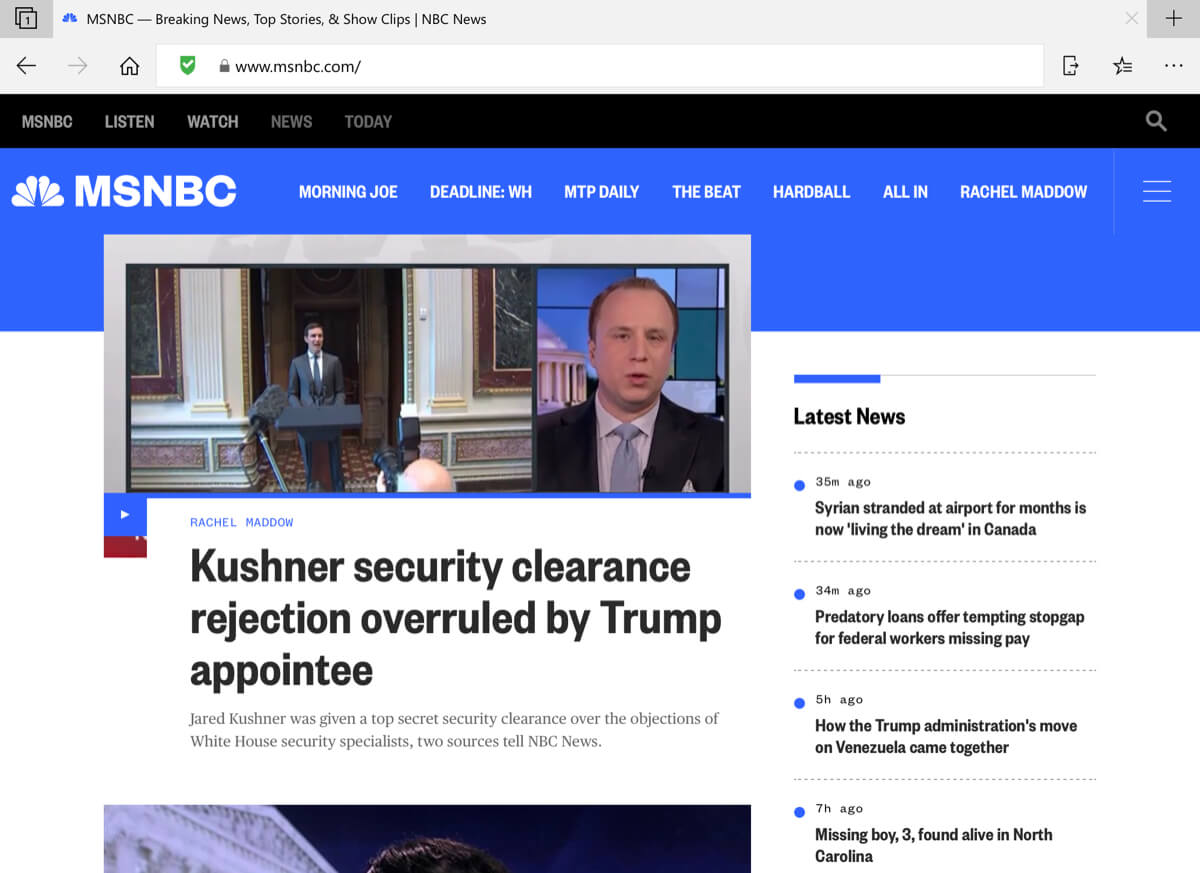 MSNBC is also deemed trustworthy by NewsGuard but has put out a number of misleading news stories in recent times.
These include MSNBC host Rachel Maddow falsely claiming the White House had edited part of a press conference and MSNBC host Stephanie Ruhle incorrectly suggesting that Fox News had its Christmas party at Donald Trump's Washington D.C. Hotel.
7. The Hill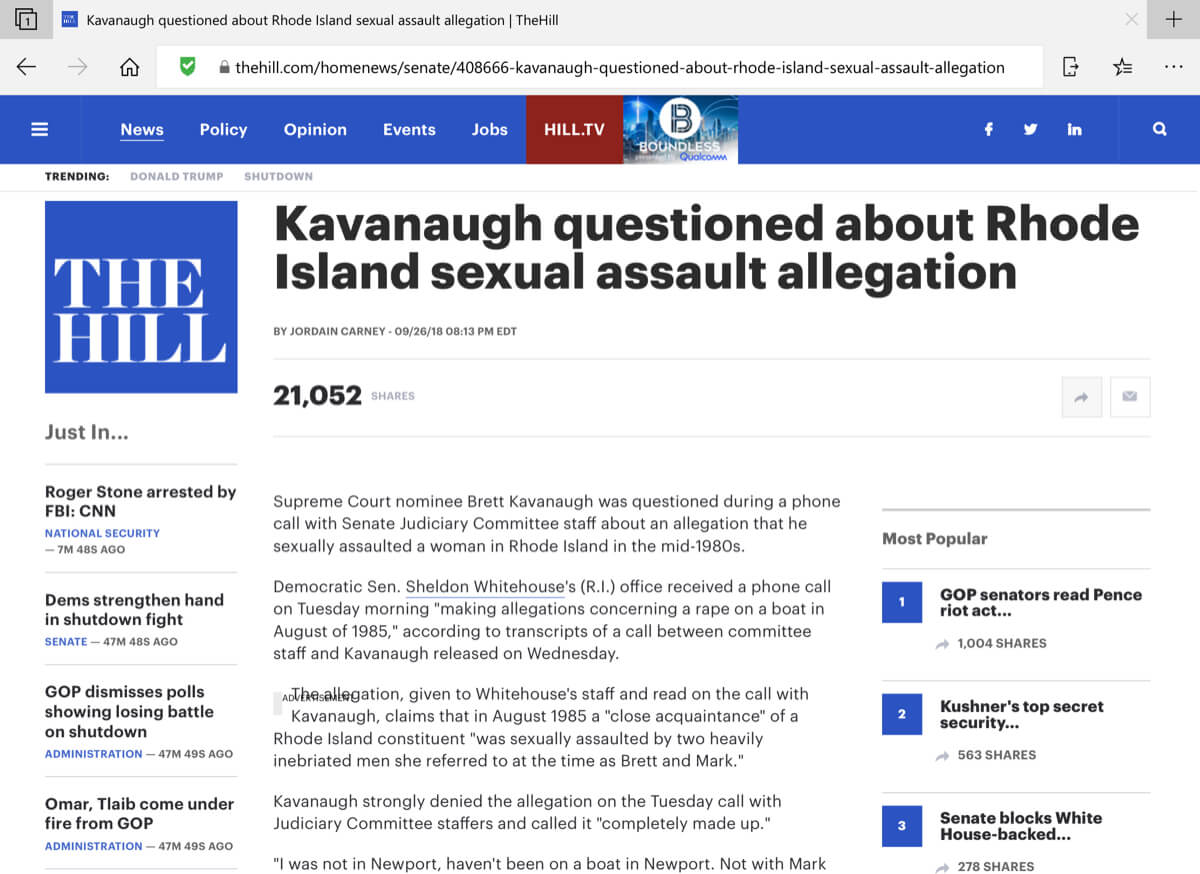 In 2018, The Hill spread an extremely dishonest story about Brett Kavanaugh, who was a Supreme Court nominee at the time. However, this wasn't enough to stop the news outlet retaining its green NewsGuard rating.
The story focused on Kavanaugh being questioned about a sexual assault allegation. However, it failed to mention a key fact until over halfway through the article – the person who made the sexual assault claim had already retracted it and apologized for making a mistake when The Hill published its story.
8. The Wall Street Journal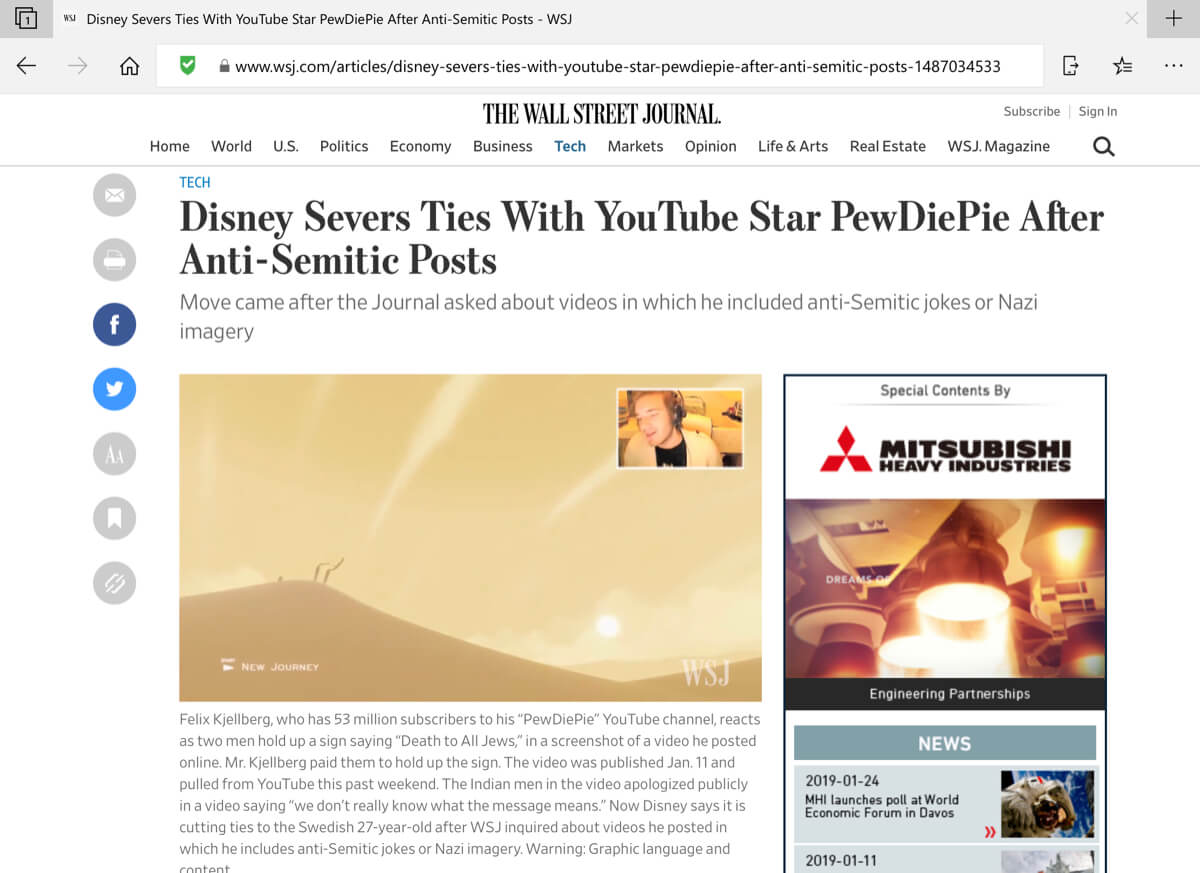 NewsGuard rates The Wall Street Journal as a trusted source, despite it being responsible for publishing one of the most controversial and misleading news stories of 2017.
For this fake news story, the outlet decided to go after YouTube's biggest star – PewDiePie (real name Felix Kjellberg). The story took edited, out of context video clips of PewDiePie's jokes and used them to encourage Disney to sever ties with him. The outlet received huge criticism following the story with many people highlighting The Wall Street Journal's dishonest reporting.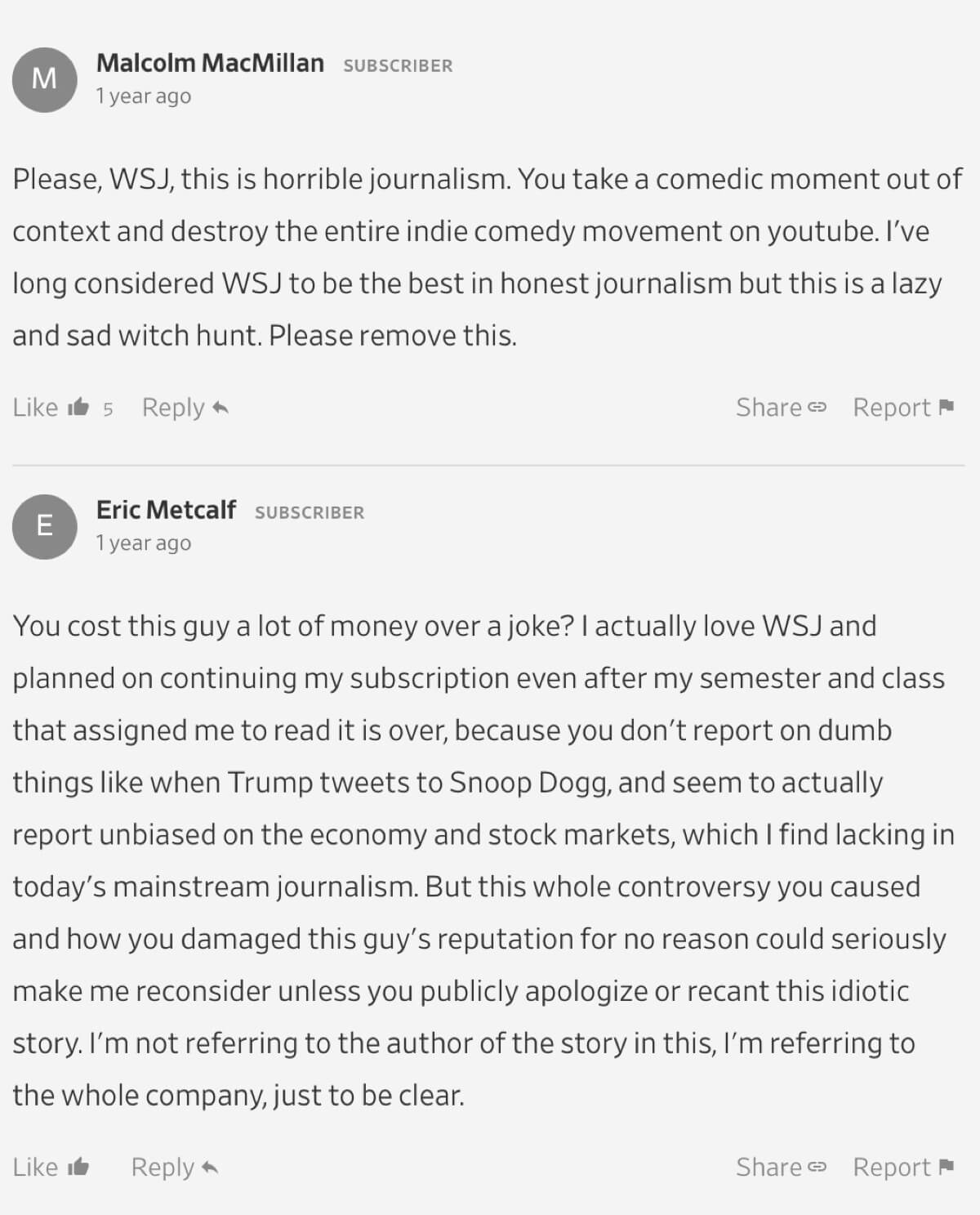 9. The New York Times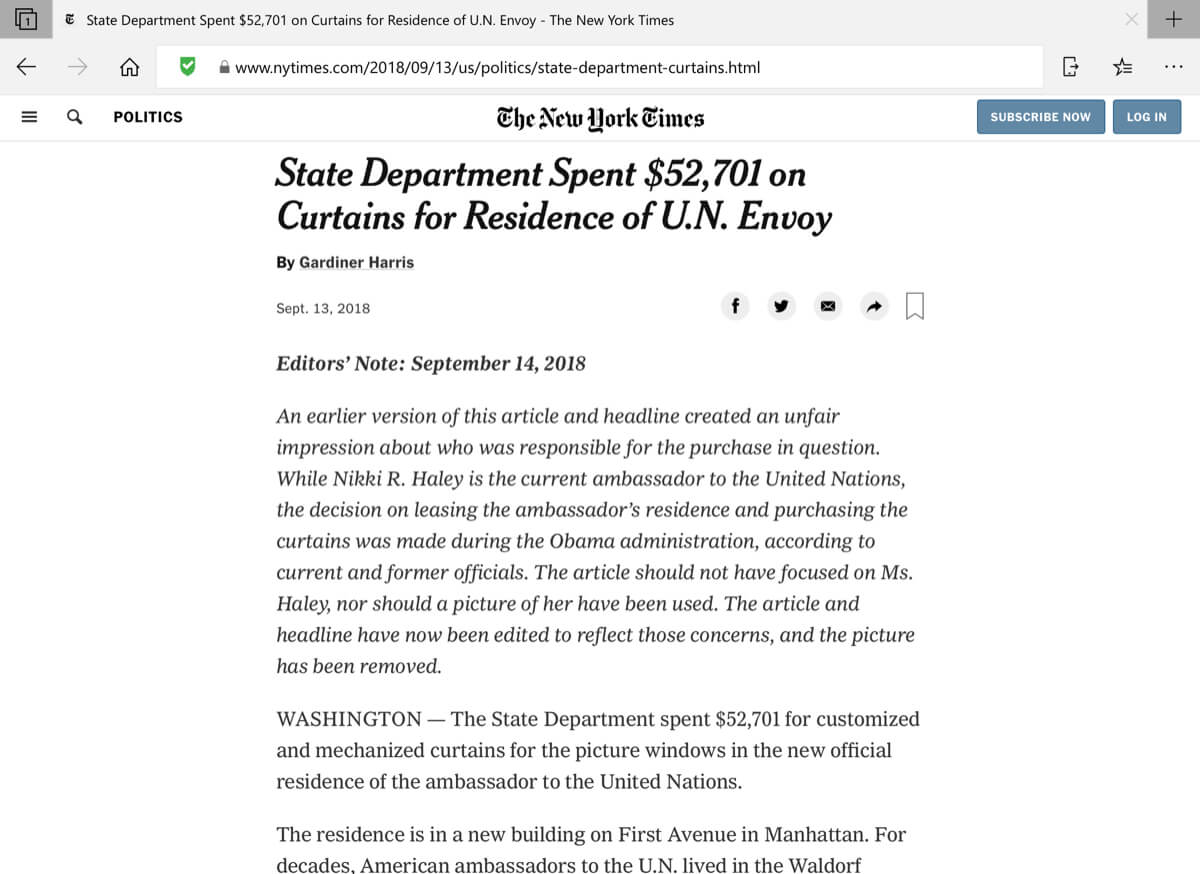 The New York Times was once one of the most respected names in news but recently its journalistic standards have slipped. NewsGuard doesn't seem to have accounted for this in its rating system and has rated the publication green.
Like a lot of the outlets on this list, The New York Times has published multiple pieces of fake news. Some of the highlights include:
10. Snopes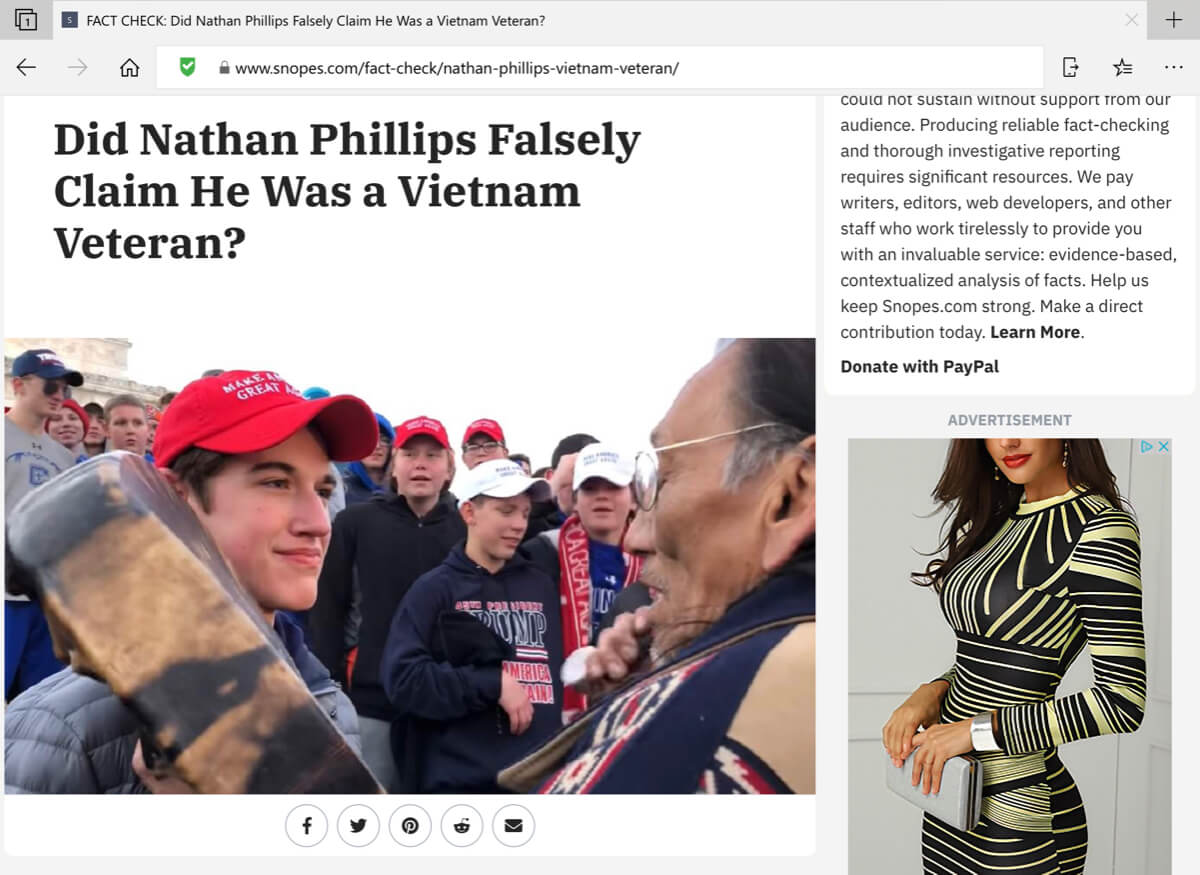 Snopes is a fact-checking website that many people use to verify disputed aspects of news. It's been rated green by NewsGuard but its fact checks are often very questionable.
For example, Snopes' fact check of the claim, "Nathan Phillips falsely claimed to be a U.S. military veteran who served in the Vietnam War" suggests that it's unproven because Phillips has not claimed to be a Vietnam veteran. This is despite Phillips making the following statement in a live Facebook video: "I'm a Vietnam vet, you know, I served in Marine Corps 72 to 76."
Another example of this questionable fact-checking is Snopes' analysis of the claim, "San Francisco is registering "illegal aliens" to vote." Snopes agrees that the statement is factually correct but gives it a "mixture" rating because it's not happening on a large scale, even though the statement makes no reference to scale.