In the most recent incident of online platforms taking action against specific accounts, the email newsletter provider, AWeber, has reportedly terminated the account of "Libs of TikTok."
The social media account, notable for its conservative perspective, has been a focal point of numerous discussions due to its focus on criticizing liberal and progressive content on TikTok, especially those related to social and political matters.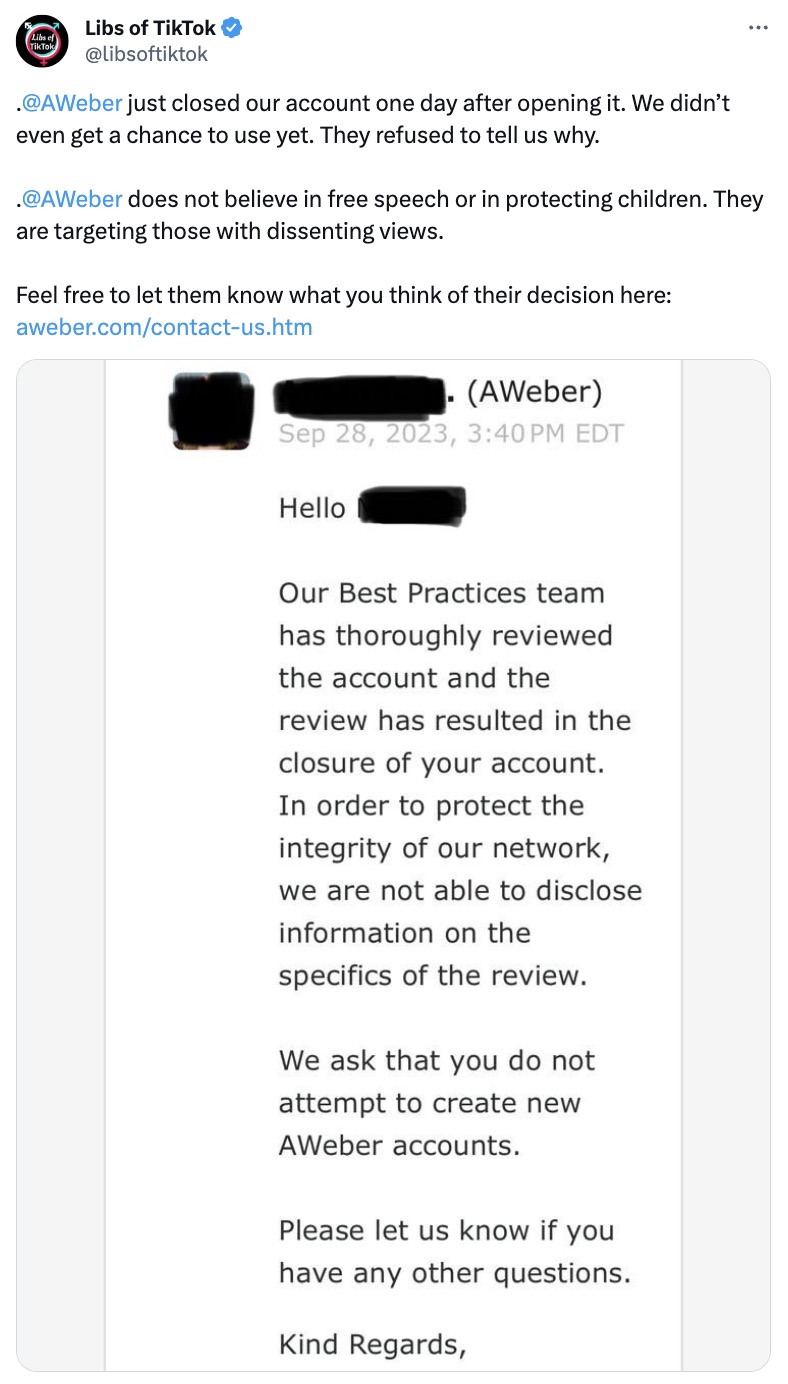 AWeber, a widely-used email marketing service, has been tight-lipped about the specifics behind the account closure. A representative of the company commented to Libs of TikTok, "Our Best Practices team has thoroughly reviewed the account, and the review has resulted in the closure of your account. In order to protect the integrity of our network, we are not able to disclose information on the specifics of the review."
The decision by AWeber to ban Libs of TikTok has intensified the ongoing debate surrounding deplatforming and online censorship. Supporters of Libs of TikTok argue that the account closure is a violation of free speech rights and an example of biased moderation, highlighting the ever-growing tensions between content platforms and users with differing political viewpoints.
As deplatforming controversies continue to rise, questions regarding the implications of such actions on discourse and dialogue are increasingly relevant.
The closure of the Libs of TikTok account on AWeber is emblematic of the broader tensions and deplatformings online.