Congressional candidate for New York's 11th district (NY-11) Nicole Malliotakis is coming under fire after a photoshopped image which made it look like she was handing out supplies to people during the coronavirus crisis was posted to the Brooklyn Conservative Party Instagram account.
The photoshopped image (archive link) was posted to the account today and features a superimposed image of Malliotakis standing in front of some supplies along with a text overlay that states: "Nicole Malliotakis Congressional Candidate – NY-11 Continues delivering masks, gloves and nursing supplies to nursing homes, sanitation workers and first responders across NY-11."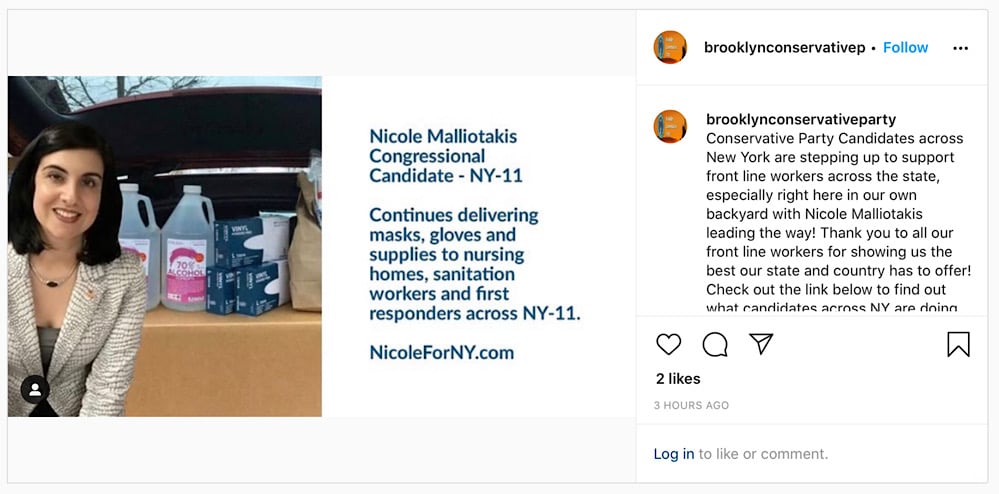 However, Joey Saladino, host of America! The Podcast, noticed that a photo of these same supplies had originally been posted to Malliotakis' Facebook page (archive link) on April 1.
In this April 1 post, Malliotakis isn't in the photo and the caption states: "I'm back in Albany to vote on the state budget but my team continues delivering masks, gloves and supplies to nursing homes across our community."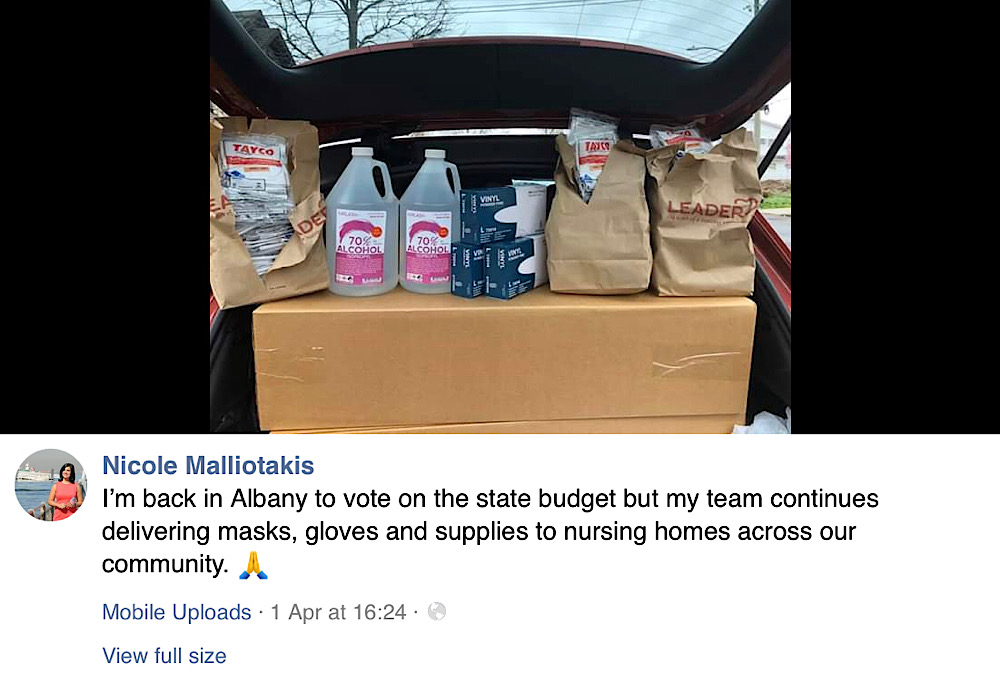 After realizing the image was photoshopped, Salads found the original photo of Malliotakis that had been photoshopped on top of the supplies which shows her sitting next to Congressman Dan Crenshaw.
He also created a video highlighting how Malliotakis had been photoshopped on top of the original photo of the supplies.
https://twitter.com/joeysalads/status/1247664304347697153
Salads blasted the fake photo and said: "This RINO [Republican In Name Only] is a fraud."
Many of the replies to Salads tweet also criticized Malliotakis and the poor quality of the photoshopped image.