Numerous YouTubers and Twitter users that are critical of the motor vehicle company Nikola have been hit with a wave of copyright claims and privacy complaints that have led to their videos and tweets going down and in some cases put their YouTube channel at risk of deletion.
YouTubers Tom Nash, Sam Alexander, Green Knight Trading, Oliver Bahl, and Money Mania were all hit with copyright strikes on their videos.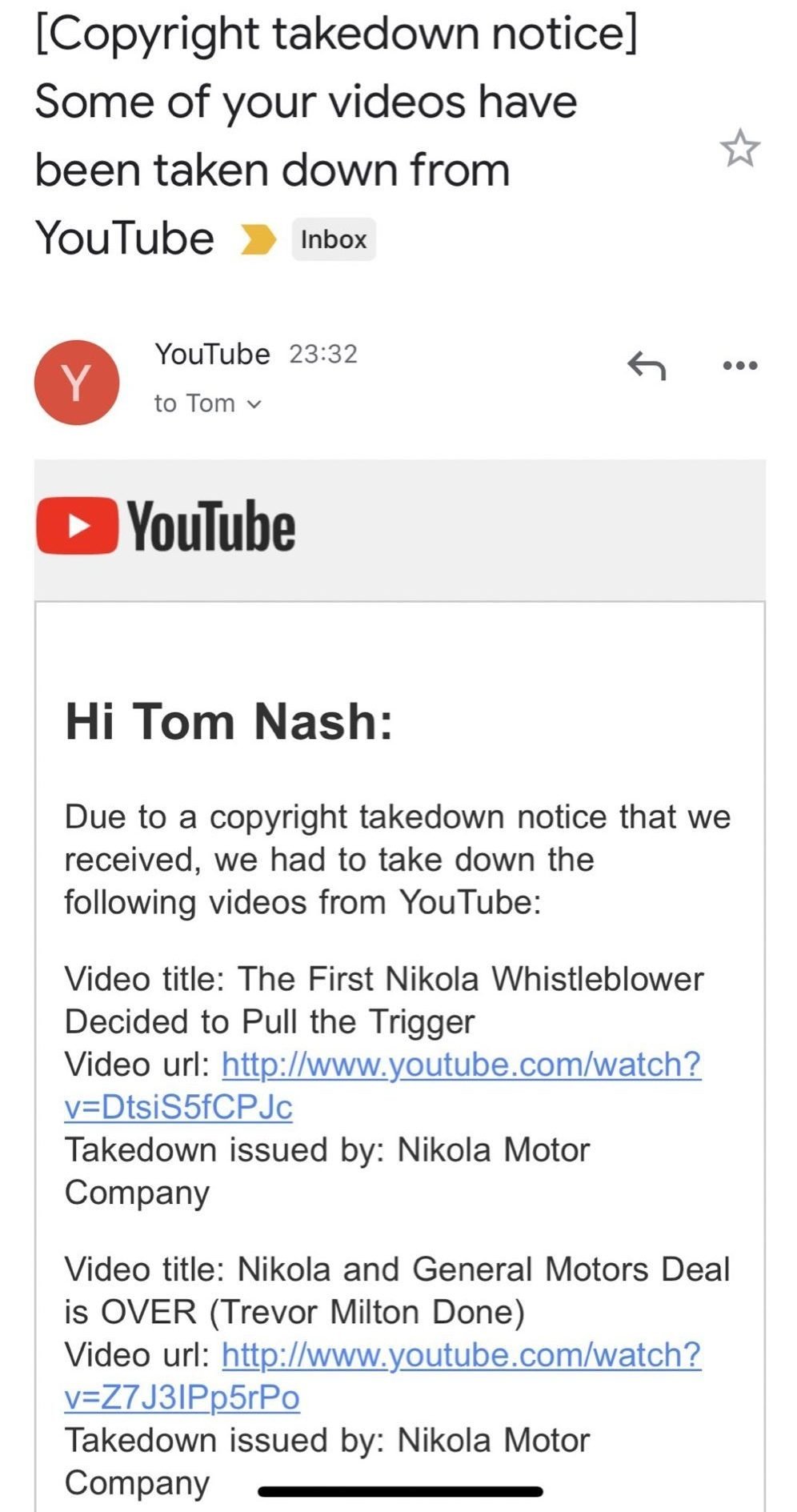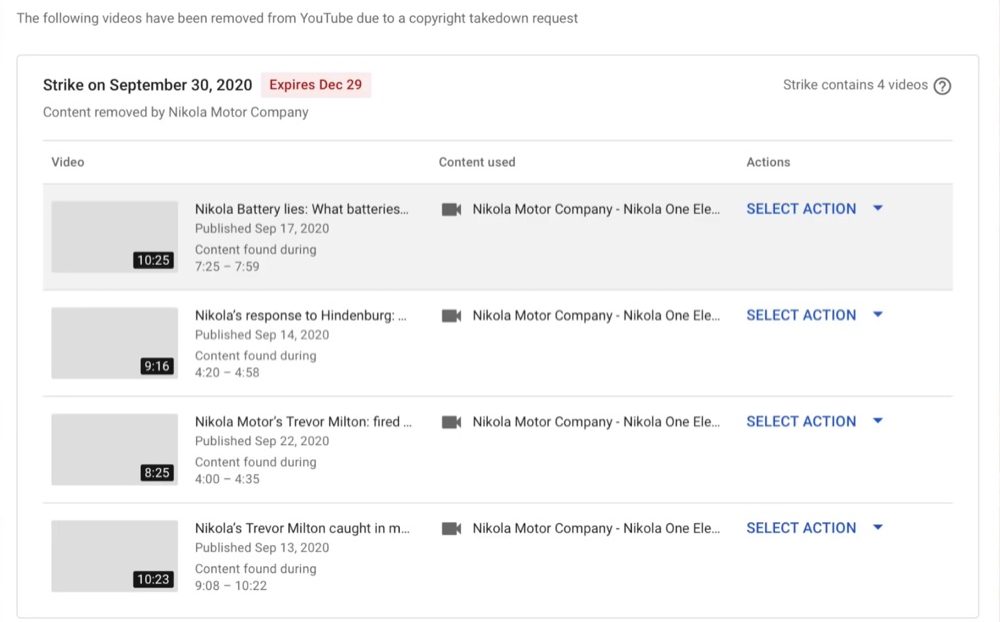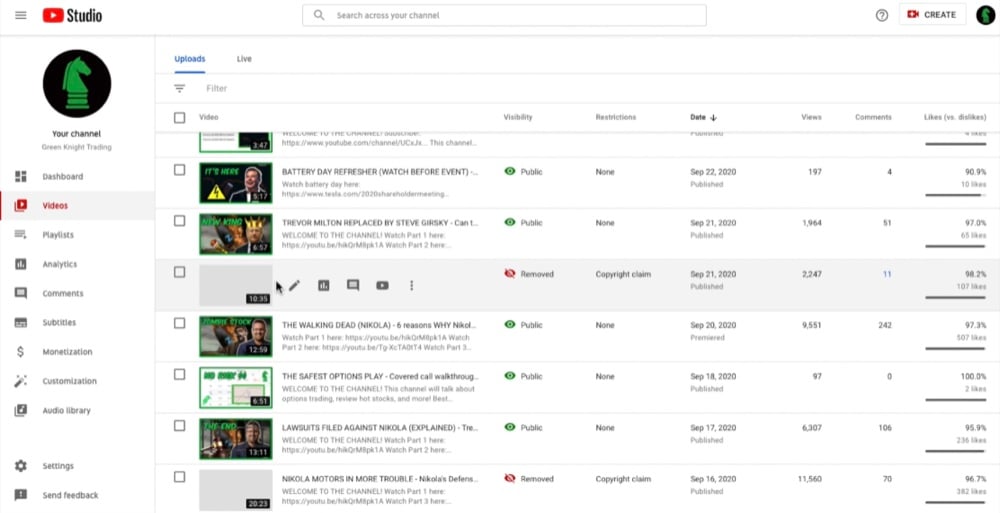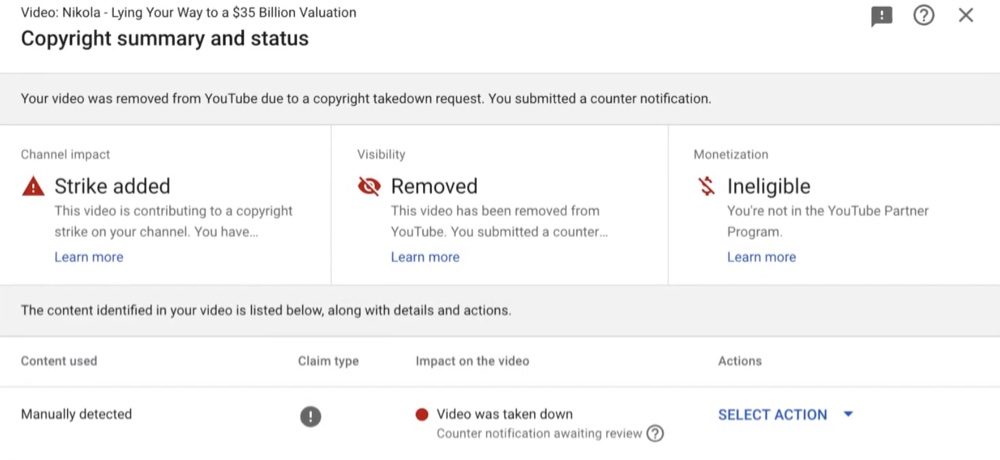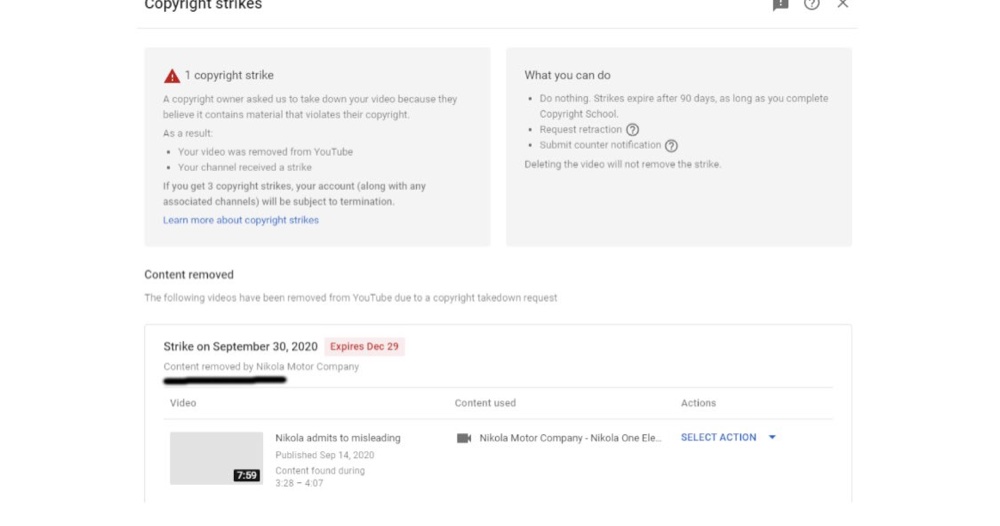 Tom Nash was also hit with a second strike which would have resulted in his channel being deleted within seven days but this strike was subsequently removed.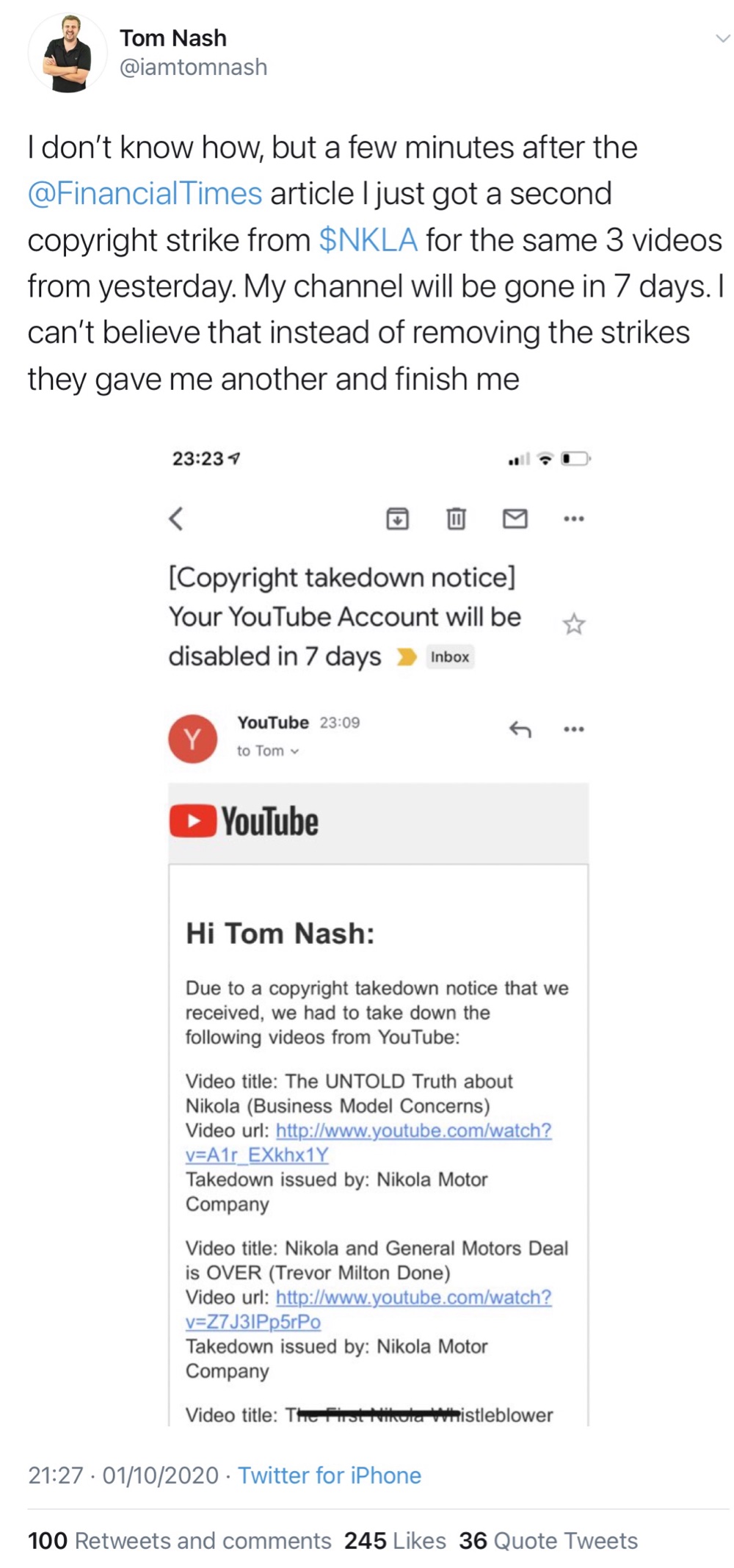 The YouTube channel Casgains Academy also had one of its videos about Nikola taken down after it was hit with a privacy complaint.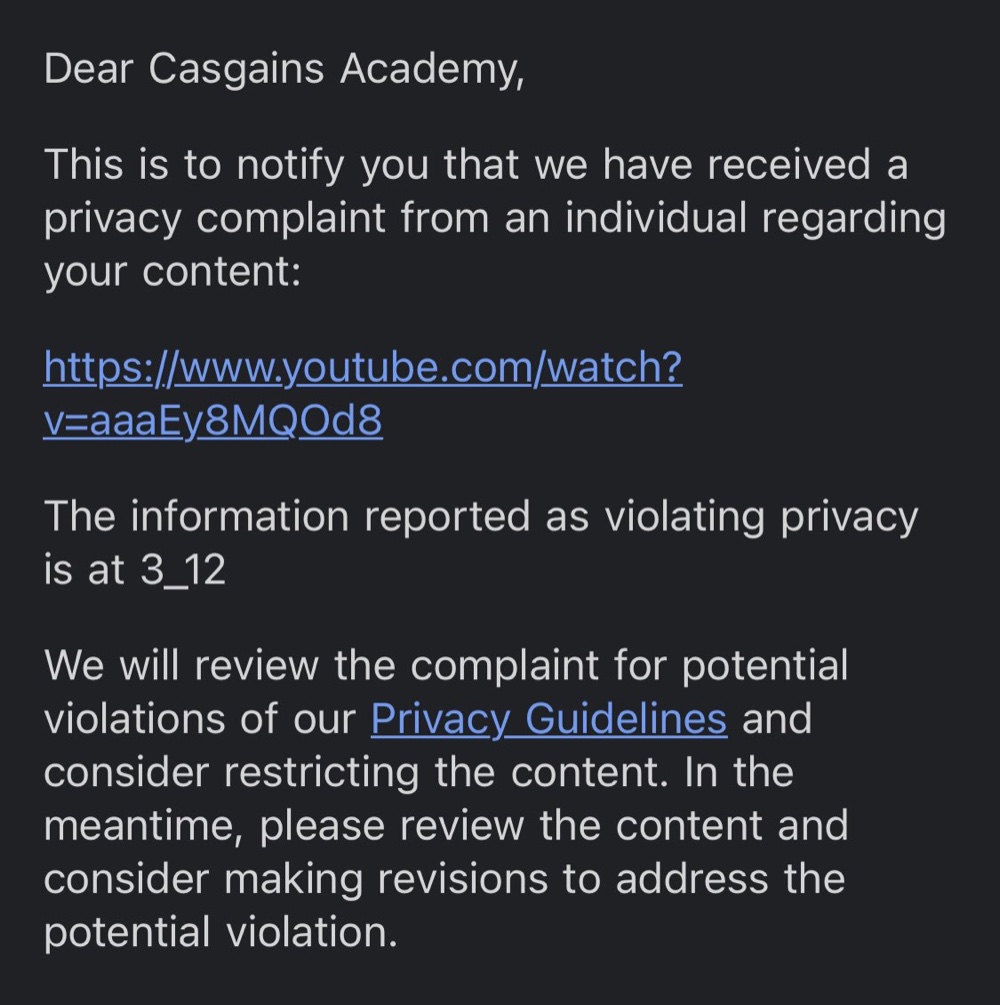 And physics engineer Alex wrote that some of his tweets containing what he described as "fair use excerpts" from videos on Nikola's YouTube channel were taken down after a copyright claim. The takedowns led to his Twitter account being locked temporarily.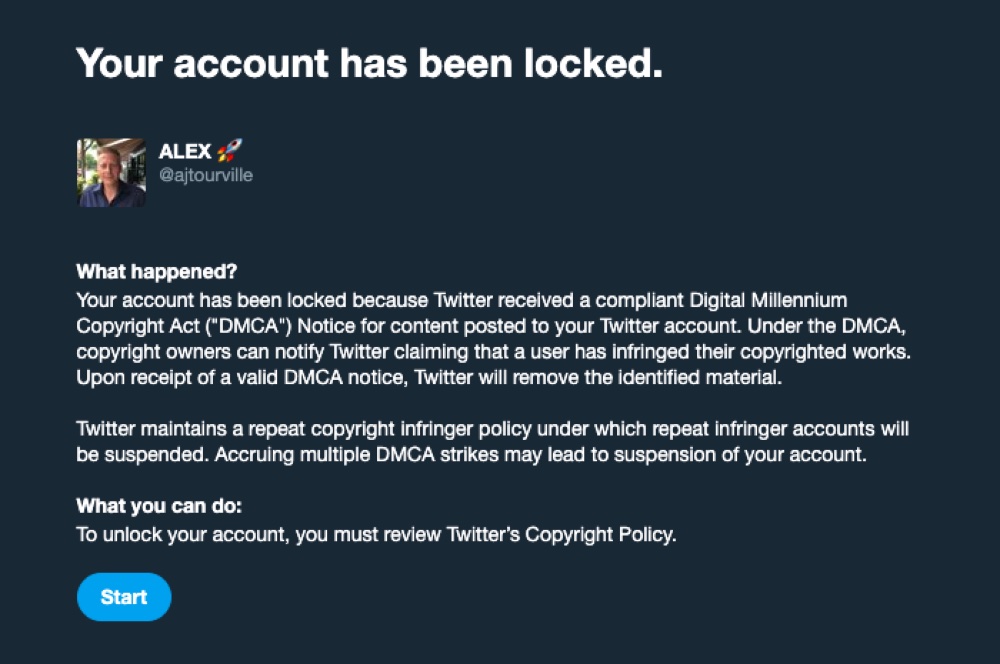 The Twitter account Nikola Tesla's Ghost was also locked for simply quote tweeting Alex's tweet.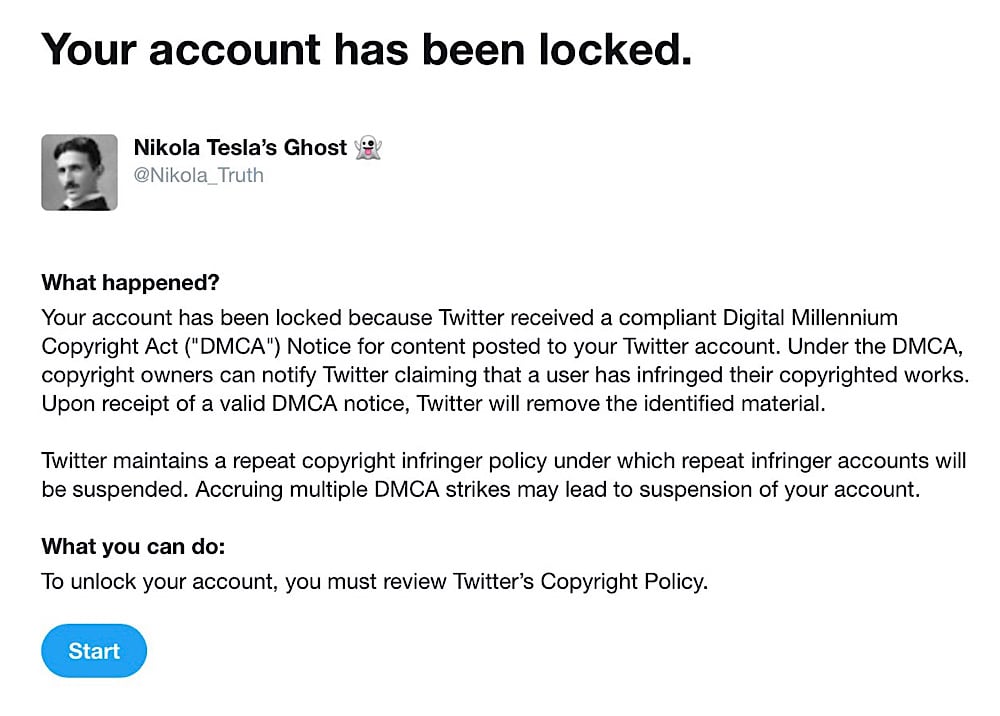 Several of the copyright claims were related to the use of clips from the infamous promotional video "Nikola One Electric Semi Truck in Motion" which Nikola later admitted was footage of a truck rolling downhill rather than moving under its own propulsion.
Several of the YouTubers said that they only used a short segment from Nikola's video in their commentary videos that were between 8 and 20 minutes in length and argued that their use of Nikola's footage was fair use – a provision in copyright law that allows the use of copyrighted material without permission from the copyright holder in certain circumstances.
Commentary and criticism videos like the ones struck by Nikola will often qualify as fair use but it ultimately has to be decided in court. This setup disincentives many smaller creators from challenging false copyright claims filed by large corporations because it can result in a lengthy, costly court battle against an opponent with a much larger pool of resources.
"I don't have lawyer money. I don't have court money. I'm fairly broke, so I don't have money to go fighting some multi-billion dollar company in court over a YouTube video," Sam Alexander said.
Alexander added that he's against backing down in principle because it's allowing "this multi-billion dollar company steamroll over people just because you're saying stuff that they don't agree with so then they just get rid of your content."
But realistically, Alexander said he doesn't have the money to fight them in court and doesn't want the added complexity of dealing with a lawsuit.
Interestingly, in a statement to the Financial Times, a Nikola spokesman suggested that it had taken down the videos based on information provided by YouTube rather than its own review of the videos:
"YouTube regularly identifies copyright violations of Nikola content and shares the lists of videos with us. Based on YouTube's information, our initial action was to submit takedown requests to remove the content that was used without our permission. Going forward, we will evaluate these flagged videos on a case-by-case basis."
If Nikola did take down the videos based solely on YouTube's information, then it wouldn't have been able to evaluate whether the use of the Nikola footage in these YouTube videos qualifies for fair use which is a requirement of the Digital Millennium Copyright Act (DMCA).
Under the DMCA, those submitting takedown notices must review allegedly infringing content before filing the notice and confirm that they have a "good faith belief" that the use of the content is not authorized by the law (i.e. does not qualify for fair use). Additionally, those submitting takedown notices have to confirm that the information is accurate – something that would only be possible by reviewing the allegedly infringing content before filing a takedown notice.
A YouTube spokesperson told the Financial Times that it reminds its users to "consider exceptions to copyright law" when filing copyright claims.
Related: ? How the DMCA has become one of the biggest threats to online speech
The takedown of these YouTube videos and tweets is one of many examples of large corporations using YouTube's copyright system to silence critics.
Other recent examples include Sony and its copyright agent MUSO TNT Ltd using DMCA claims to censor commentators and social media users who were discussing The Last of Us 2 leaks and CBS using copyright blocks to silence criticism of Star Trek: The Lower Decks.
While challenging copyright claims is an expensive and time-consuming process, Tom Nash has vowed to hire an intellectual property lawyer, fight the strikes, and "get every single one of them retracted for every creator."