Ninja's Twitter account is the latest high profile account to get taken over by hackers.
At 11.44AM Eastern, hackers began Tweeting from Ninja's account, telling Ninja's followers to go and follow the account @OwenBreh – an account hat has since been suspended by Twitter.
The hackers also started posting some messages to TFue and Keemstar.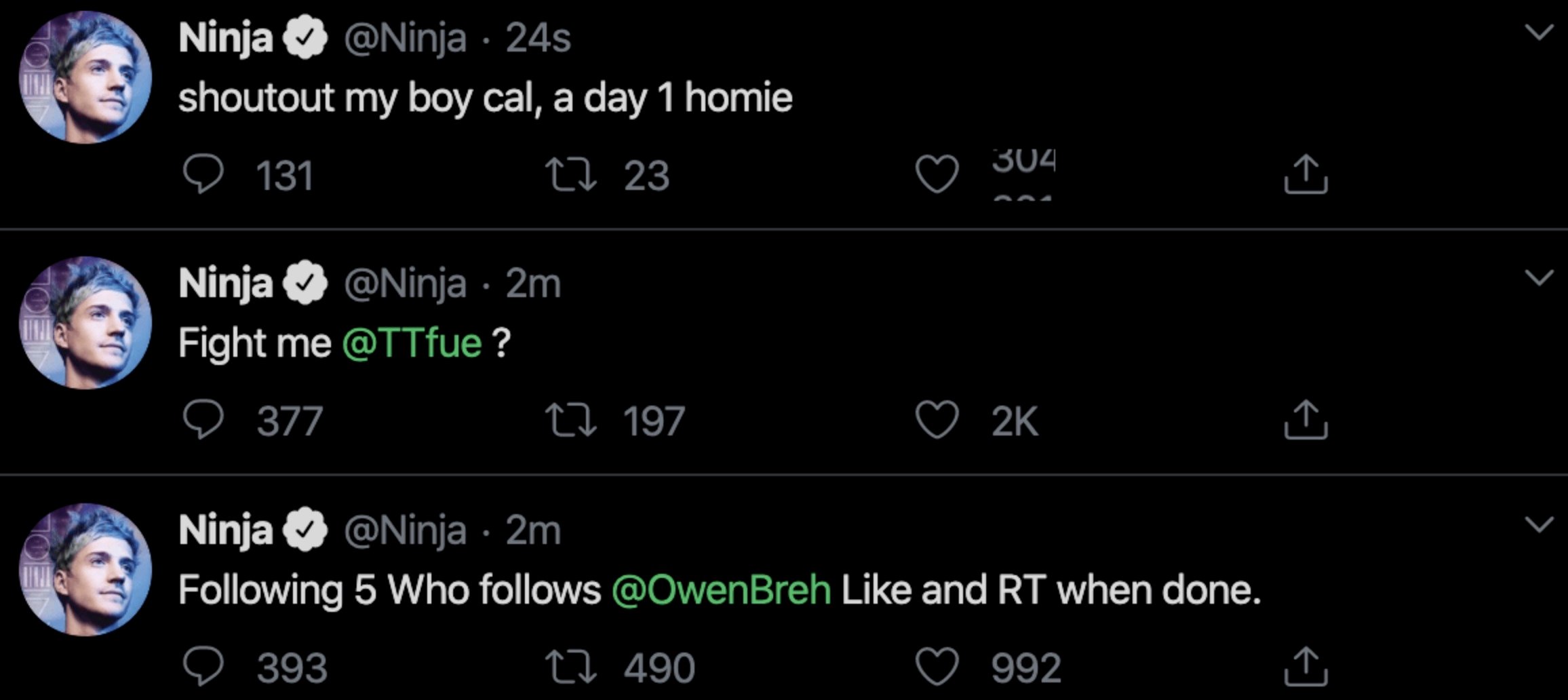 "Following 5 Who follows @OwenBreh Like and RT when done," read the first tweet, just before the hacker asked for a fight.
Twitter's fast suspension of the @OwenBre account was noticed by Ninja's hackers – "Twitter really just suspended @OwenBreh #FreeOwen," they said, before following up the Tfue fight request by tweeting out the hashtag "#TfueVsNinja" alongside a laughing emoji and the statement "I'd really clap his ass."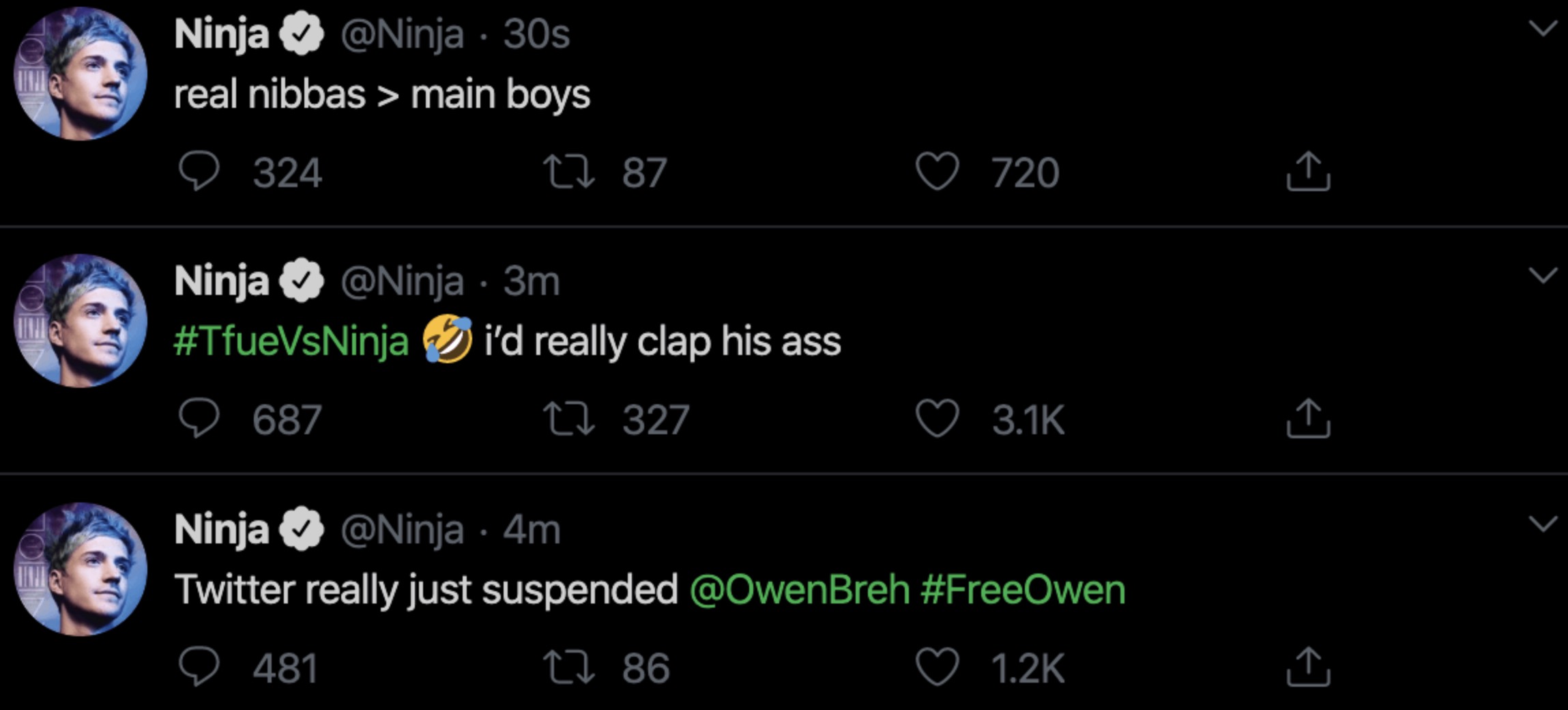 The hacker then began to make comments about Keemstar's appearance.
Before long, Ninja regained access to his account and the tweets were deleted.
Ninja hasn't yet commented about the hack but his wife, Jessica, weighed in through a series of Tweets.
Jessica suggested that the hacker had contacted her through Ninja's account – suggesting that she "work this out" – what she assumes to be an attempt to extort her for cash in order to get access to the account back.
Fkn idiots. Hacker DMs me "we can work this out. imessage me" You lasted FIVE minutes little fuck boy. Byeee

— Jessica Blevins (@JessicaBlevins) February 22, 2020
Keemstar commented on how he's often tweeted at during account takeovers, bringing up a 2016 incident where the hacker of Katy Perry's account tweeted at Keemstar.
Everytime someone get hacked 1 of the 1st thing they do is talk shit to me to get my attention.

Remember when they hacked @katyperry and were talk shit to me. Lol pic.twitter.com/BMUidabWkH

— KEEM ? (@KEEMSTAR) February 22, 2020