Nintendo is currently in the line of fire as the gaming company was found to be among those companies who share users' personal data to Facebook. This data was given to Facebook before serving advertisements to users based off of their personal data.
A Reddit user who goes by the name Valerokai disclosed this by providing a screenshot of the ad preference page from a user's Facebook account. The said page on Facebook lets users see their list of interests and what may affect the ads that are served to them.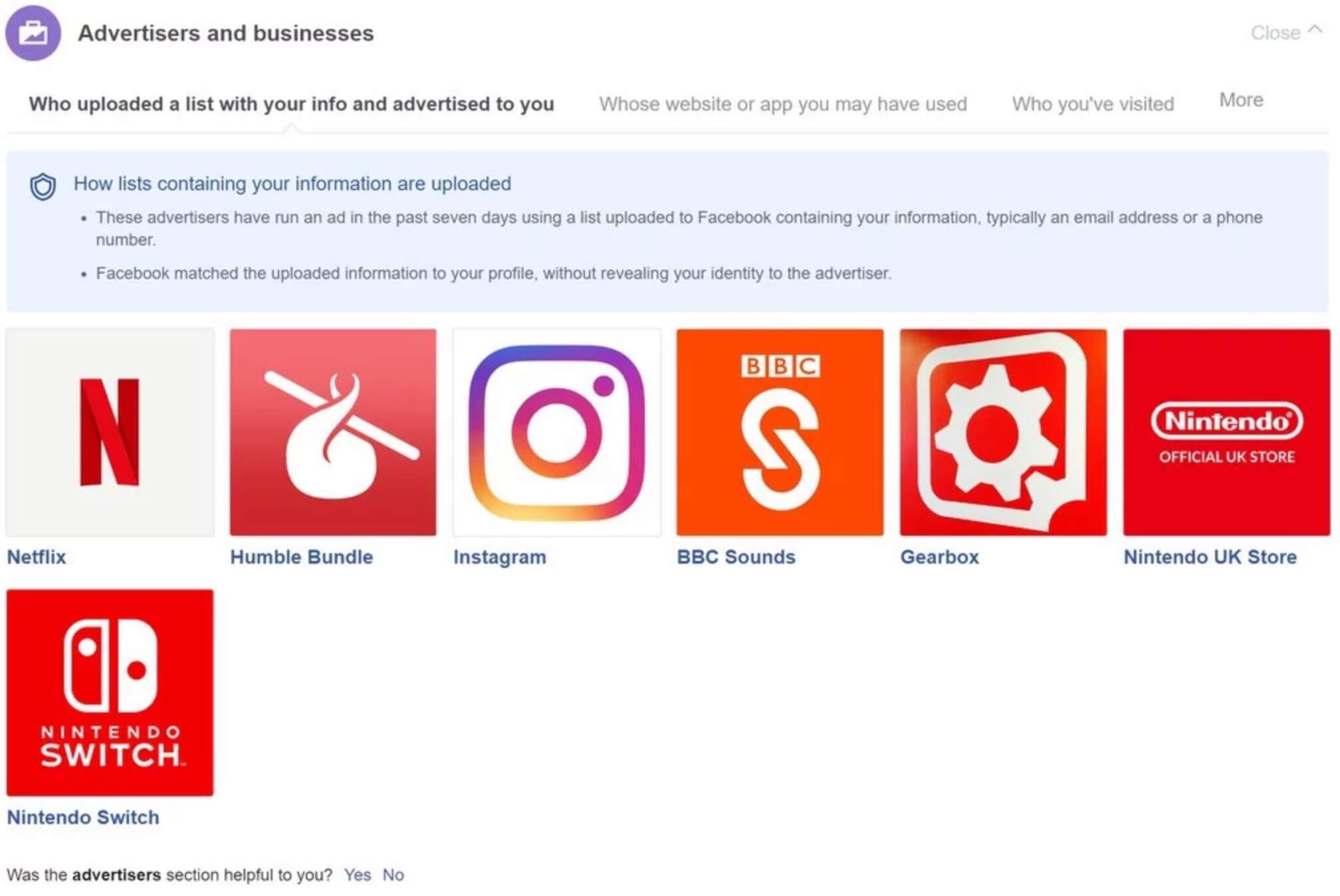 On the Facebook page, there is a section known as "Who uploaded a list with your info and advertised to you." In that list, the Facebook accounts of both Nintendo Switch and Nintendo UK store was listed. This means that Nintendo Switch online and Nintendo UK has uploaded a list containing vital user data that may include email, phone number of users or pixel data from their web browsing. Valerokai also said that Facebook has advertised to the users on the list in the last seven days.
This news may not be surprising to many anymore but with the increasing concerns of individuals to privacy issue, it is still a valid reason for Facebook users to be extra careful. There were also other similar instances for companies such as Epic Games Store, Sony, Humble Bundle that recently failed in their efforts to keep user data from falling into the wrong hands.
Another point of concern is also due to the fact that Facebook was alleged to have been holding a shadow profile. These are questionable accounts created by people who have not even used Facebook yet. This means that whenever Nintendo uploads information to Facebook, it has given Facebook access to user data.
Through the years, Facebook has become a major part of the marketing strategy of many companies. Some of these companies, particularly those who develop games have integrated Facebook by giving out extra rewards. Still, there are many users who are concerned about data privacy.
All those being said, those who are still concerned with data privacy may want to take precautionary measures before signing up to anything to avoid problems with privacy later on.