Nintendo is using copyright claims to remove videos by a YouTuber explaining how to hack the recently-released Game & Watch: Super Mario Bros handheld. The game reviewer is pushing back since the footage Nintendo is claiming the rights to features in many other videos on YouTube and Nintendo appears to be using copyright claims as a way of censoring the how-to videos.
The Game & Watch: Super Mario Bros can only play three pre-installed games. Feeling the need for the device to play a few more titles, hackers like Stacksmashing started experimenting on the device.
Nintendo had taken some measures to discourage people from tinkering with the device. The USB port is for power only, and the storage is not expandable. However, Stacksmashing opened the device and found a way to swap the ROM file with other games such as The Legend of Zelda.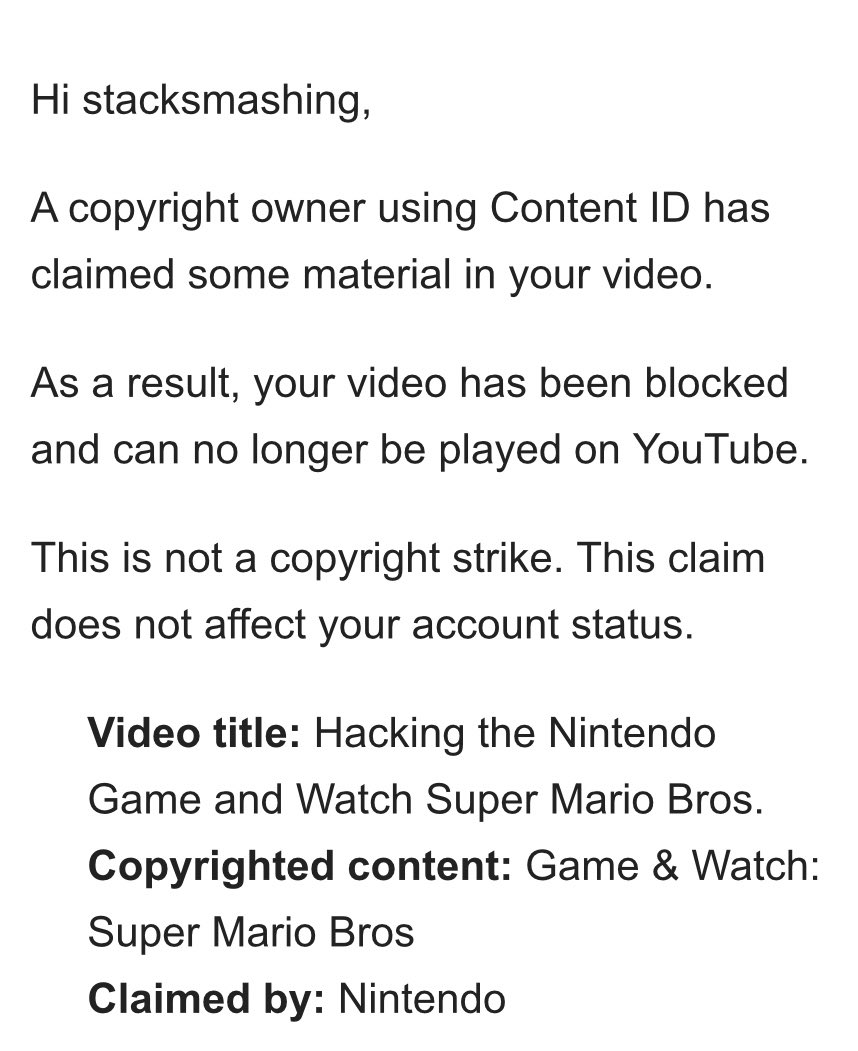 But Nintendo does not like it when customers tinker with their hardware. Stacksmashing woke up to a notification from YouTube stating that some of his videos had been removed because of Nintendo's copyright claims.
According to the hacker, one of the videos is purely in-game footage of one of the titles that come with the device. The footage features in many other G&W review videos on YouTube. Moreover, before YouTube gave him the notice, Nintendo had not contacted him about the G&W hacking videos.
The hacker is not giving up, though; he has edited the videos in an attempt to remove the parts Nintendo has rights to and has filed a dispute to have the videos reinstated on YouTube.
Nintendo's claims are a case of a big company using its influence to remove content it does not like. Additionally, one of the videos explains how users can create a backup for the G&W firmware so they can revert to the default when they feel like it.
The hacker does not explicitly tell users to install ROM files of Nintendo titles they do not already own.
More importantly, the videos do not affect the sales of G&W. In fact, the fact that more titles can be played encourages people to buy the device.