Being arbiters of truth is a growing enterprise and NPR has announced that it has created a "Disinformation Reporting Team." The announcement has been particularly controversial as the media group has been accused of spreading disinformation and misinformation several times.
NPR posted news about the disinformation team on Twitter and immediately users began posting replies of instances where the outlet has spread misinformation.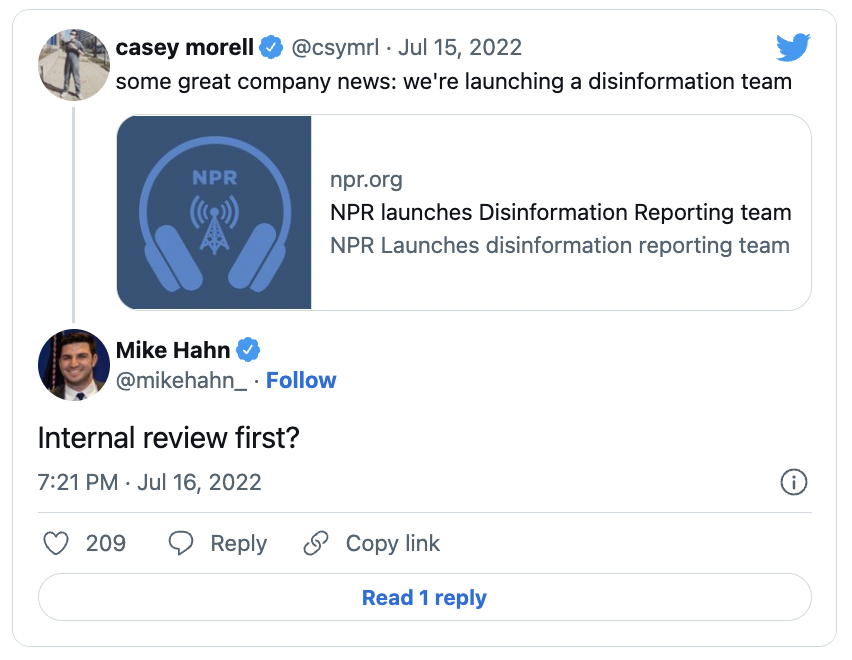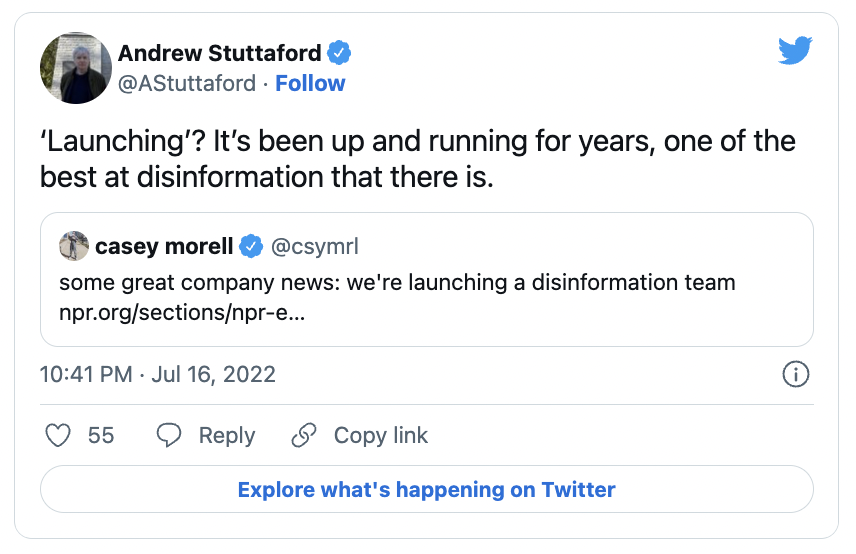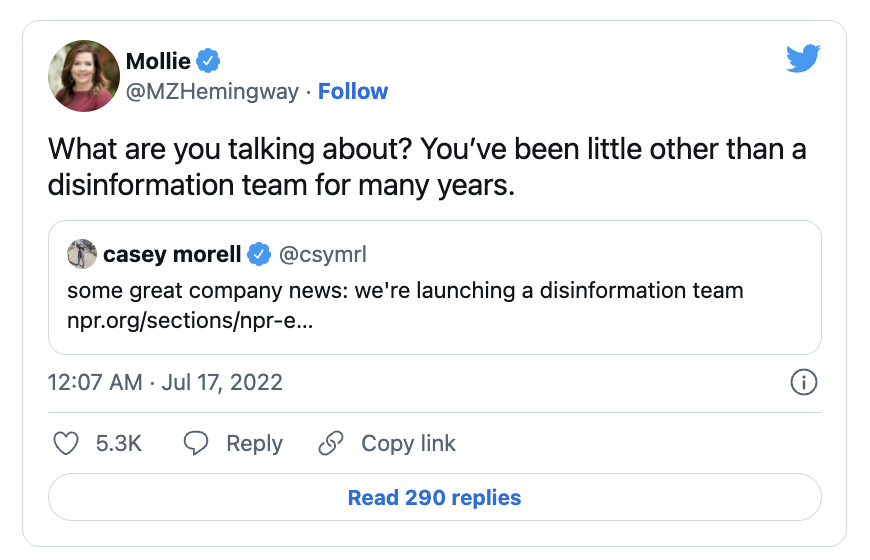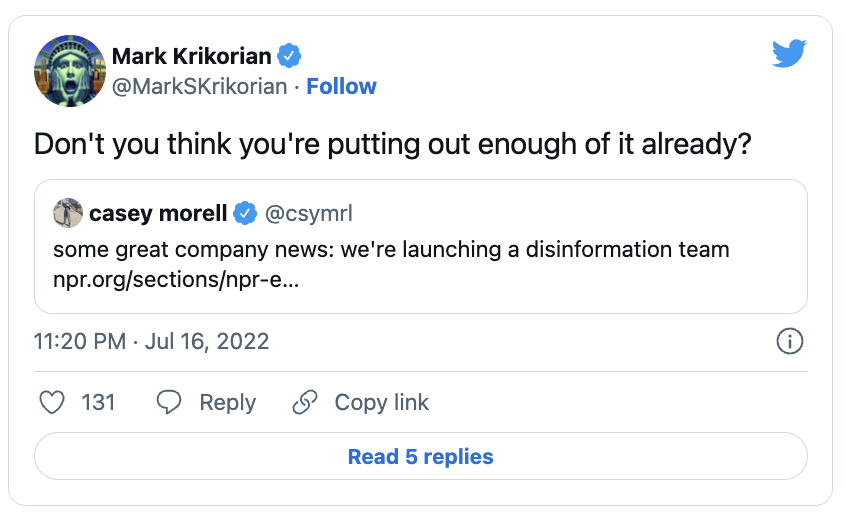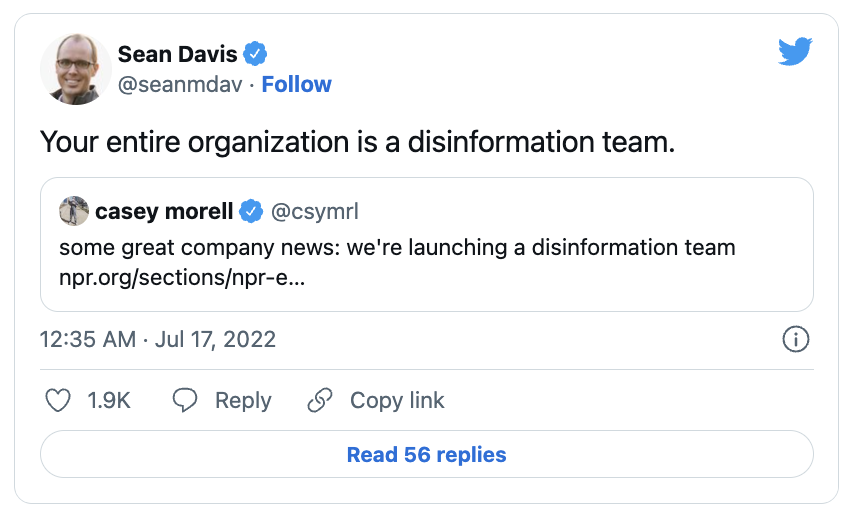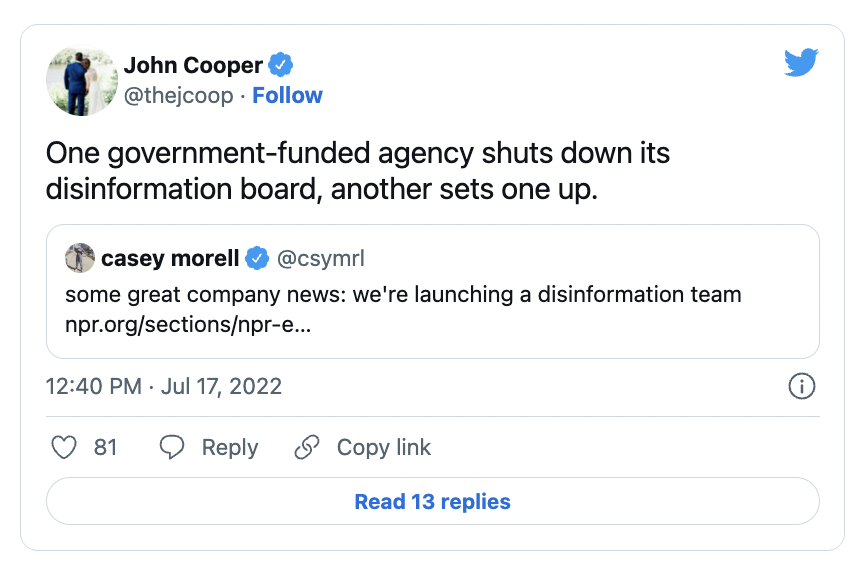 Most notably, in 2020, the outlet refused to report on the Hunter Biden story, which was widely censored online, suggesting it was disinformation and a "distraction."
At the time, NPR's managing editor Terence Samuels said: "We don't want to waste our time on stories that are not really stories, and we don't want to waste listeners' and readers' time on stories that are just pure distractions."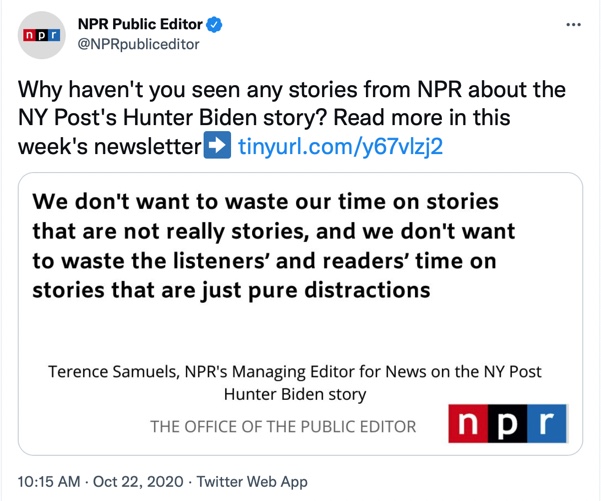 The contents of the Hunter Biden laptop have since been validated by establishment outlets including the New York Times.
In 2019, NPR covered the Jussie Smollett story uncritically. Smollett was later found by a jury to have fabricated the story.
The outlet tweeted a statement from the Empire actor's lawyer that said Smollett "as a victim who was vilified and made to appear as a perpetrator as a result of false and inappropriate remarks made to the public causing an inappropriate rush to judgment."
Despite likely being a First Amendment violation, NPR defended the Biden administration's now-suspended Disinformation Governance Board.