Civil liberties advocates have lashed out at the New South Wales Labor government's attempts to stop climate activists from live streaming protests on Facebook.
Members of Blockade Australia staged and streamed protests across the country this week.
The premier, Chris Minns, announced via the Daily Telegraph on Thursday that he would request a meeting with the social media giant, alongside police, to see what they can do to "stop the broadcast of illegal acts."
"Their business model relies on social media to broadcast their protest," he said of the Blockade Australia protesters.
"These thrill demonstrators are putting lives at risk – both their own and those of emergency service and police.
"I don't want to see a situation where there's a death broadcast on social media."
The opposition supported the idea, with the leader and former attorney general, Mark Speakman, saying it would help deprive the protesters of attention.
"We all have a right to protest, but other people have rights as well…all those rights have to be balanced," he said.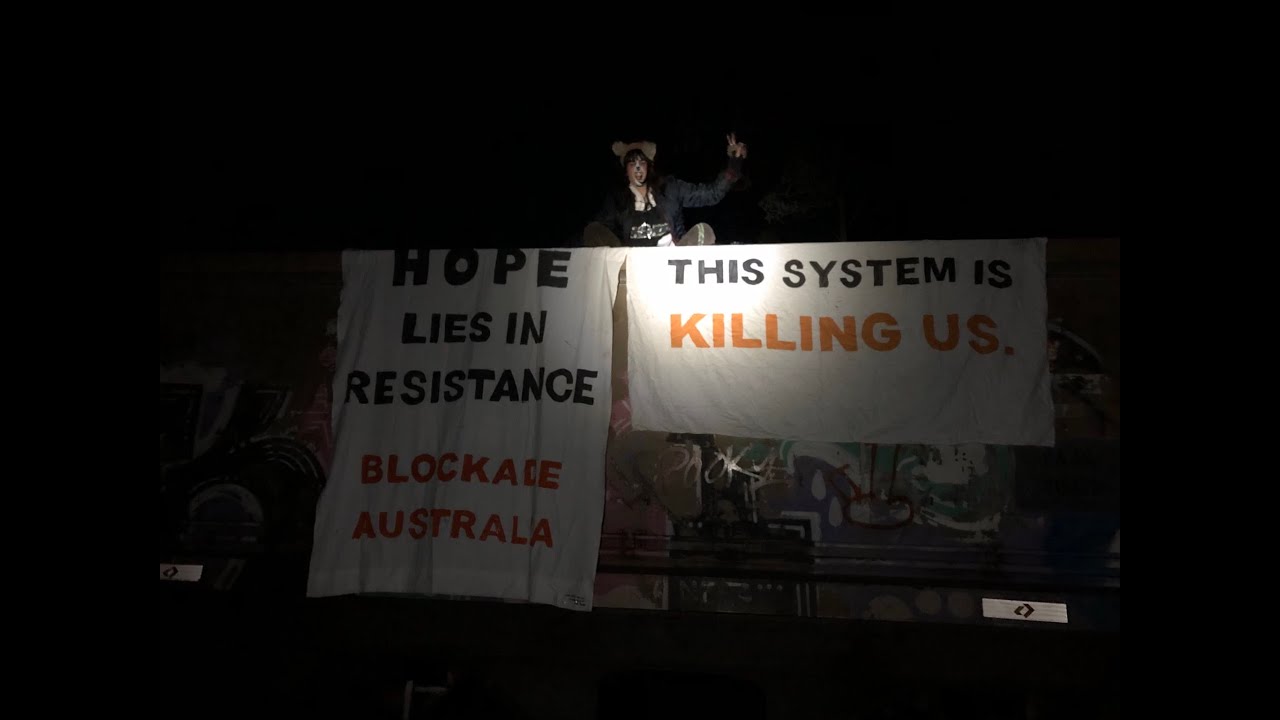 But independent MP Alex Greenwich said it was a "deeply concerning" development, noting the importance of protest in democracies.
"I strongly oppose those protest laws that were rushed through the parliament last year. Freedom to protest is such a fundamental right that we really need to be protecting," he said.
The president of the NSW Council for Civil Liberties, Josh Pallas, accused the premier of attempting to shut down freedom of speech.
"Trying to shut down protesters' use of Facebook is yet another example of the way that freedom of public assembly in NSW is being attacked by successive governments," he said to The Guardian.
He said interference from governments in the way protesters used Facebook would set a "precedent where private enterprises are called on to acquiesce to the will of the government of the day in stifling speech."
The previous government introduced new laws to deal with protesters that could see them slapped with $22,000 fines or put behind bars for two years for types of protest that included disrupting or obstructing traffic on a major bridge, tunnel, or road.
Minns supported the laws when in opposition.
Human Rights Watch researcher Sophie McNeill said peaceful protest was an important human right.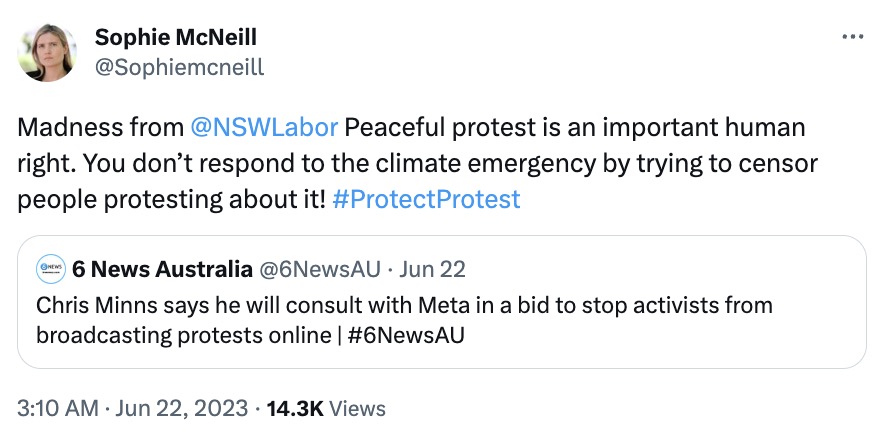 "You don't respond to the climate emergency by trying to censor people protesting about it!" she said on social media.