Decentralized video sharing platform has launched a new category that's tailored towards the hundreds of millions of people around the world that watch sports.
This new sports category can be accessed via the sidebar or a direct link. Odysee also promotes 12 trending videos from the sports category on its homepage.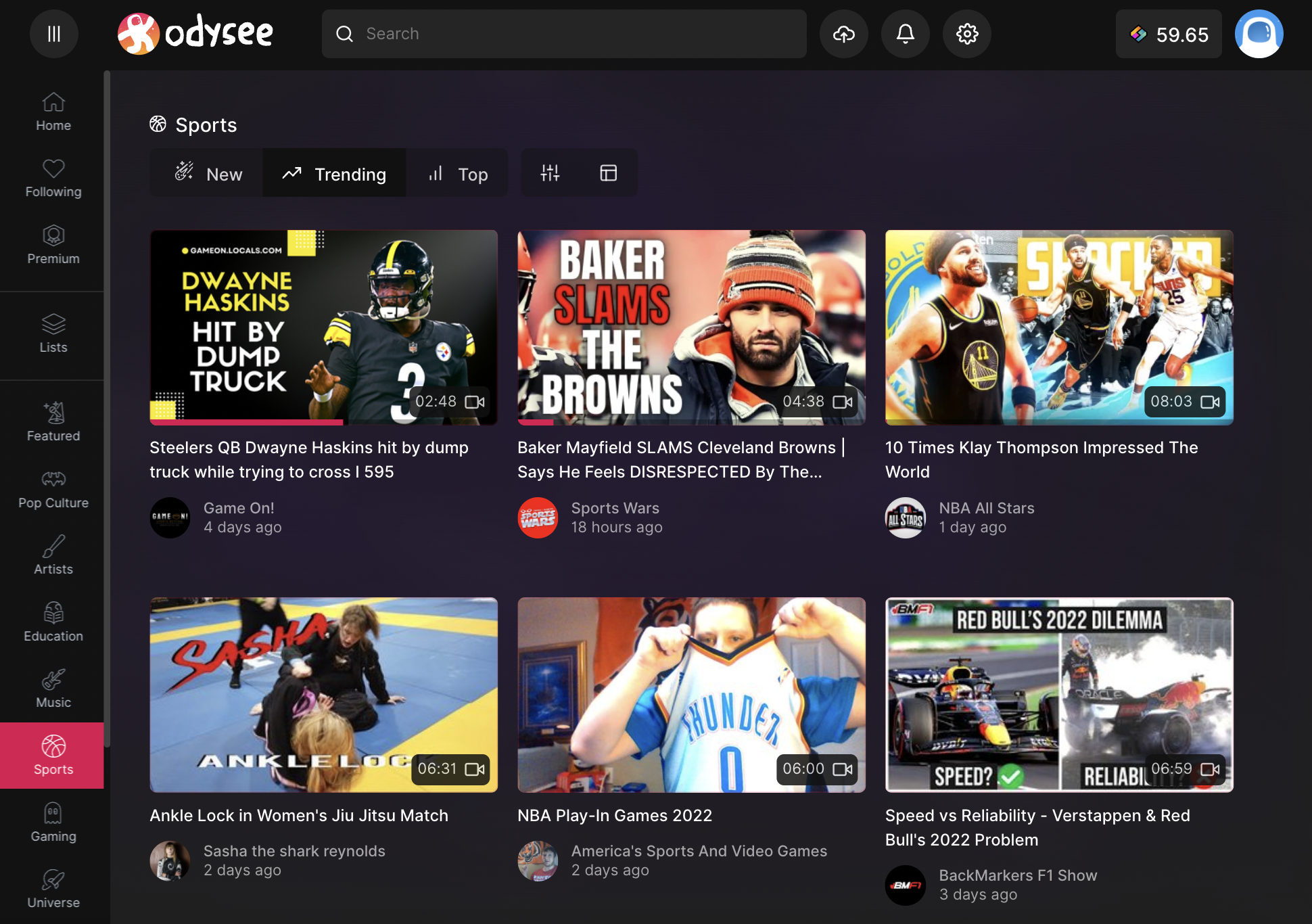 "Whether it's baseball, basketball, football, the other football, boxing, or anything else, we have a place for you to upload your own sports content and watch others,'" Odysee said.
Several popular sports channels and creators, including sports commentary channel Sports Wars, football helmet creator and commentator Green Gridiron, and world championship-winning Jiu-Jitsu fighter and wrestler Sasha 'The Shark' Reynolds, already have their videos available to view in this sports category.
The addition of this new Sports category follows lots of big names, including Brazil's biggest podcast Flow, movie and video game commentary channel Cinemassacre, and internet and pop culture commentary channel SomeOrdinaryGamers, joining Odysee recently.
In addition to bringing these new creators on board, Odysee recently launched premium plans which give paying users access to ad-free viewing and exclusive features.
The video sharing platform also recently launched its Android app which has background play, tipping, and more.