When author and public speaker David Icke's coronavirus interview was censored by YouTube, it amplified concerns about big tech's growing crackdowns around discussions of the virus.
Then when the UK government's communications regulator The Office of Communications (Ofcom), announced that it would be investigating broadcaster London Live for airing an edited version of the interview, it triggered further fears about the government clamping down on civil liberties amid the coronavirus pandemic.
Now Ofcom has concluded its investigation and announced that it will be sanctioning London Live and forcing it to broadcast a summary of its findings on a date to be decided by Ofcom.
Ofcom wrote that London Live's broadcast "featured potentially harmful statements about the coronavirus pandemic and adequate protection was not provided to viewers."
Ofcom is also considering further sanctions and added:
"There is no prohibition on broadcasting views which diverge from or challenge official authorities on public health information. However, in broadcasting David Icke's unsubstantiated views without sufficient challenge or context, ESTV [the license holder for London Live] failed in its responsibility to ensure that viewers were adequately protected."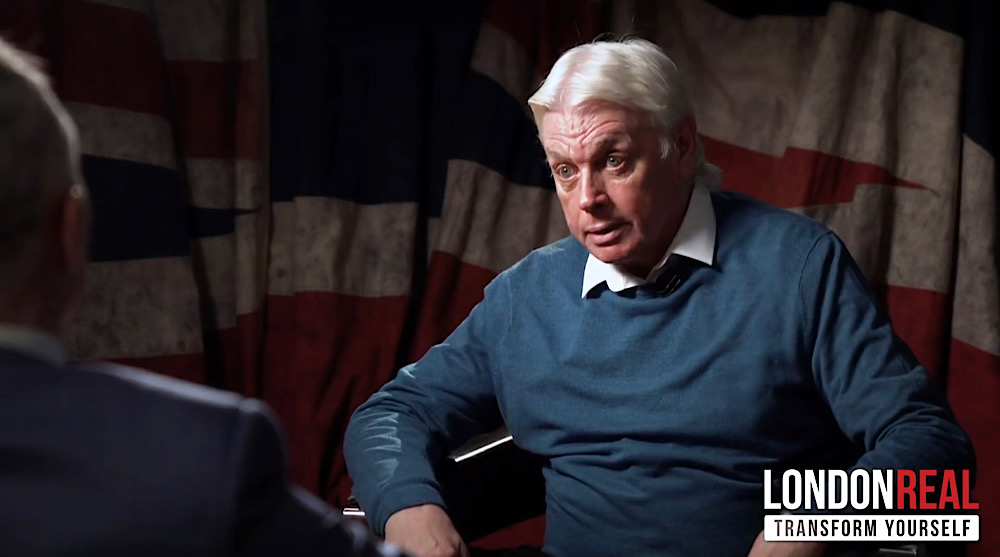 London Live has apologized and accepted the decision but argued further sanctions would be disproportionate and added that Icke's ideas "would not have caused harm to the audience."
Ofcom's sanctions come as governments and big tech companies are introducing increasingly aggressive enforcement measures that dictate what people can and cannot say about the coronavirus.
YouTube CEO Susan Wojcicki has introduced a number of restrictions around coronavirus content and recently stated "anything that would go against World Health Organization [WHO] recommendations would be a violation of our policy."
And around the world, the number of arrests for posting or sharing what governments deem to be coronavirus "fake news" are mounting.