An American Civil Liberties Union (ACLU) associate has joined the online backlash against the news that Transylvania University admitted Nick Sandmann, a student who was falsely accused in the media of being aggressive towards Native American activist Nathan Phillips.
In January 2019, Nicholas Sandmann and other Covington Catholic High School students were recorded being confronted by a Native American activist. The interaction was wrongly interpreted by the media as the students verbally attacking Phillips – when later evidence showed that it was the other way around.
The school had to close in fear of the safety of the students after Sandmann and friends were falsely accused by media outlets. Sandmann sued media outlets for defamation over the incident and settled out of court.
Regardless of the exoneration, some, like ACLU communications associate Samuel Crankshaw, have taken issue with Sandmann.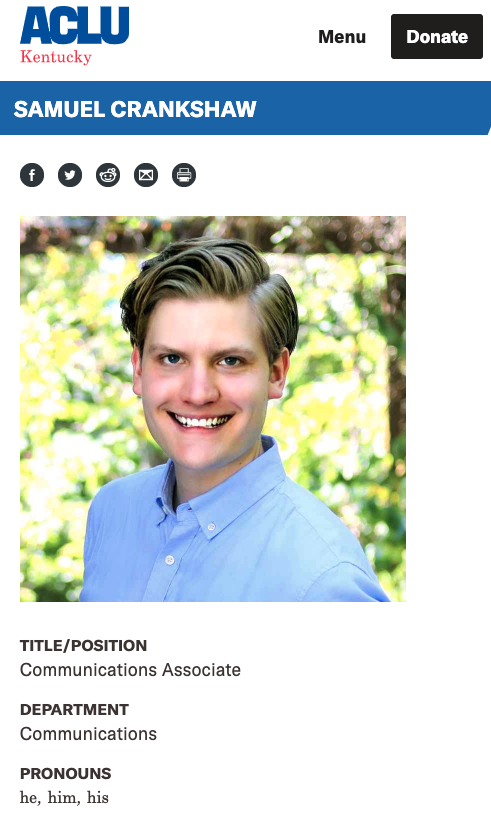 Crankshaw took to Facebook on Saturday to express his disappointment with Transylvania University for admitting the student.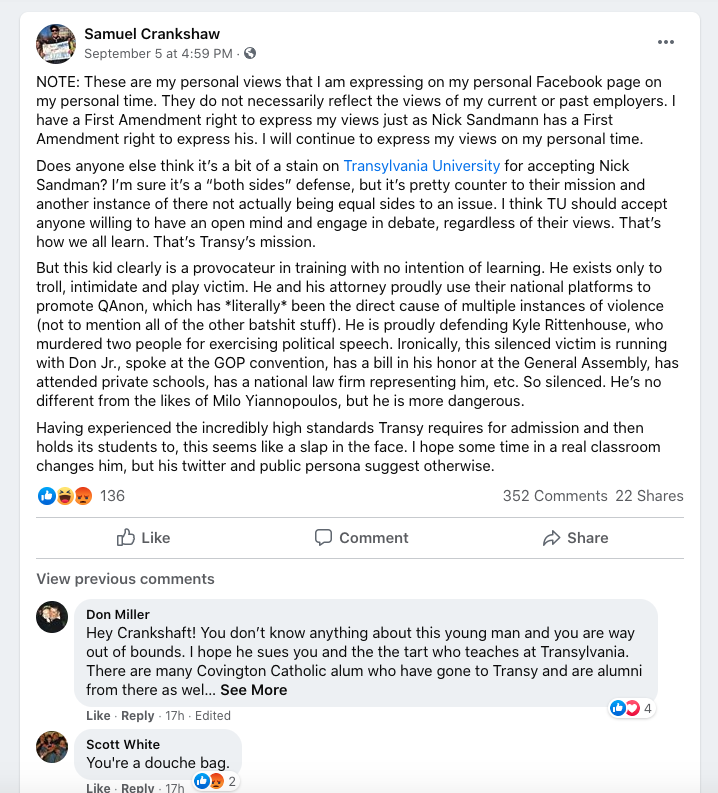 "Does anyone else think it's a bit of a stain on Transylvania University for accepting Nick Sandman? I'm sure it's a "both sides" defense, but it's pretty counter to their mission and another instance of there not actually being equal sides to an issue," part of the Facebook post read.
According to Crankshaw, Sandmann is a "provocateur in training with no intention of learning."
However, according to legal scholar Jonathan Turley, the only danger the kid poses is holding conservative views. What bothered Turley more is that those remarks came from an ACLU associate and the ACLU was once known for advocating for freedom of speech.
Although Crankshaw's comments do not represent ACLU's position, for Turley, they do represent a worrying direction the organization has been taking recently.
"While the statement is from someone who expressly identifies as an ACLU staffer on social media, it is not a statement from the group. Yet, the sentiment reflects the growing concern over the new direction of the ACLU and the shift away from neutrality in the support of free speech rights," Turley wrote.
Dr. Avery Tompkins, a lecturer at Transylvania University, replied to Crankshaw's post, and her position was no different. While she acknowledged that the university could not refuse admission based on political views, she already views him as an anti-intellectualist and his views "atrocious and uninformed."
She even said she would closely monitor him. "If he were to cause problems by being disruptive, trolling, or engaging in unethical behavior of any kind, I would immediately document it (just like I would for any student doing the same thing)…and he would just be putting himself in a position for me to file a conduct report," she wrote.