Cryptomator, an open source tool that encrypts files you upload to your favorite cloud service, has released version 2.0 of its iOS app.
The app remains open source and has a freemium version.
According to its website, Cryptomator "is a simple tool for digital self-defense. It allows you to protect your cloud data by yourself and independently."
Cloud providers do encrypt data. However, most of them only encrypt the data during transmission. Others keep the decryption key to themselves; these keys could be copied, stolen, or misused. But with Cryptomator, "only you have the key to your data in your hand."
It automatically encrypts your files before they're uploaded to the cloud, so tech companies can't see your files.
On December 21, Cryptomator announced the release of version 2.0 of its iOS app, which it has been working on for over six months.
"Last year in April, we started to rebuild our iOS app from scratch. That's why we decided to develop Cryptomator 2.0 in Swift," the blog announcing the new release states. "This will make it easier for us to maintain the app in the future."
The app comes with new features. For instance, the new app is "completely integrated into Apple's own Files app." This new feature will allow users to directly access and edit files in an encrypted environment through the Files app.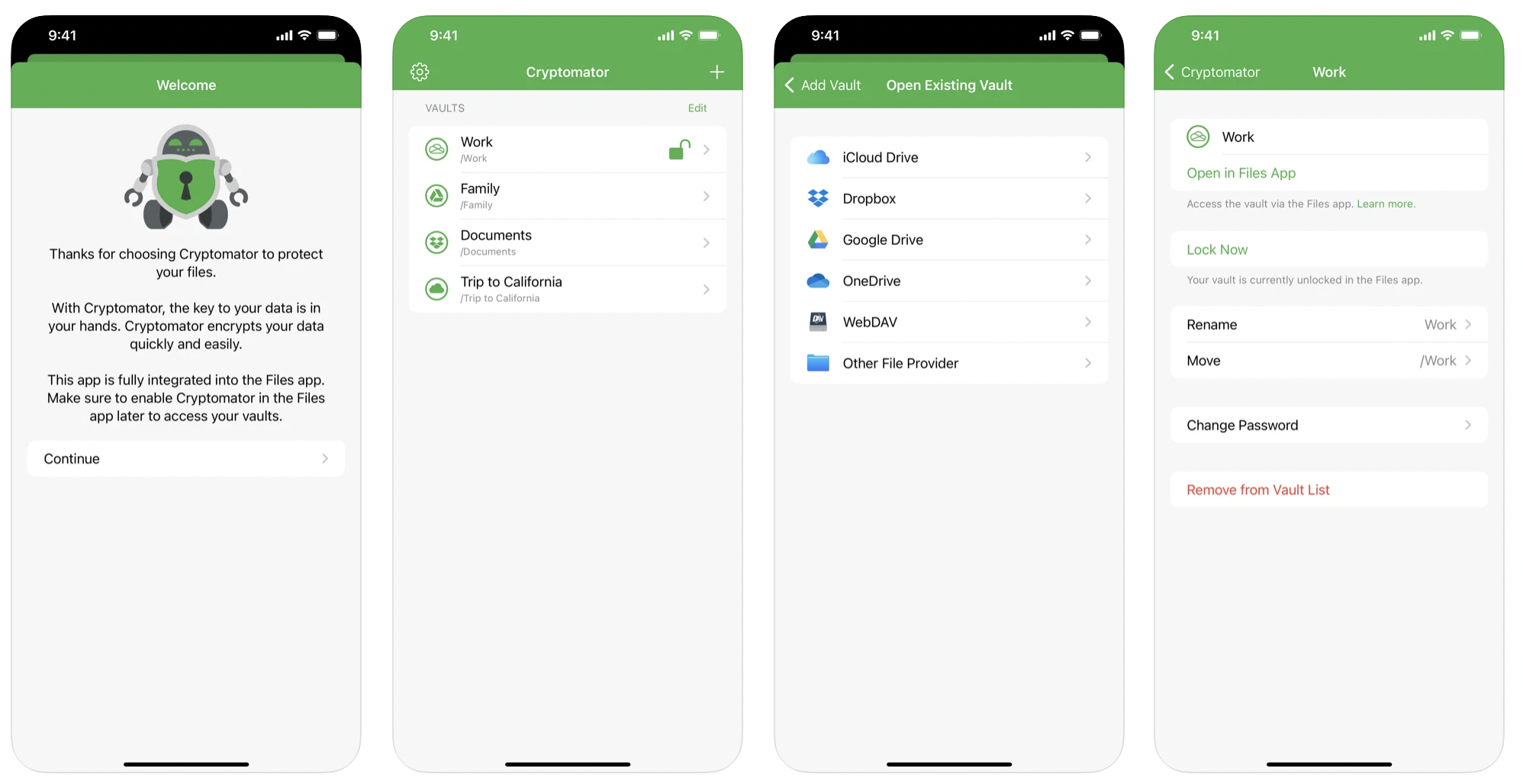 "In addition, features like thumbnails, grid view, swiping through images, and drag & drop are possible with the new app," the company added.
The new app remains fully open source, with its repository posted on GitHub.
Perhaps the best news is that the new app has a free version so users can learn how it works. On the free version, however, users only have "read-only" access to encrypted files. If you want full access to the encrypted files, you can buy the full version at a one-time-fee of $11.99.
Users can switch from the old app to the new app for free. But only the latest version of the old app has the option to upgrade to Cryptomator 2.0. The old app will remain in the app store for a short "transition period."