California's Orange County plans to launch a digital COVID-19 vaccine certification system sometime in April, according to the county's health officials. The county will join the few regions in the US that have implemented or are considering such systems, including the states of New York and Hawaii.
"The Digital Passport enables individuals to participate safely and with peace of mind in activities that involve interactions with other people, including travel, attractions, conferences/meetings, concerts, sports, school and more," the county's health officials said.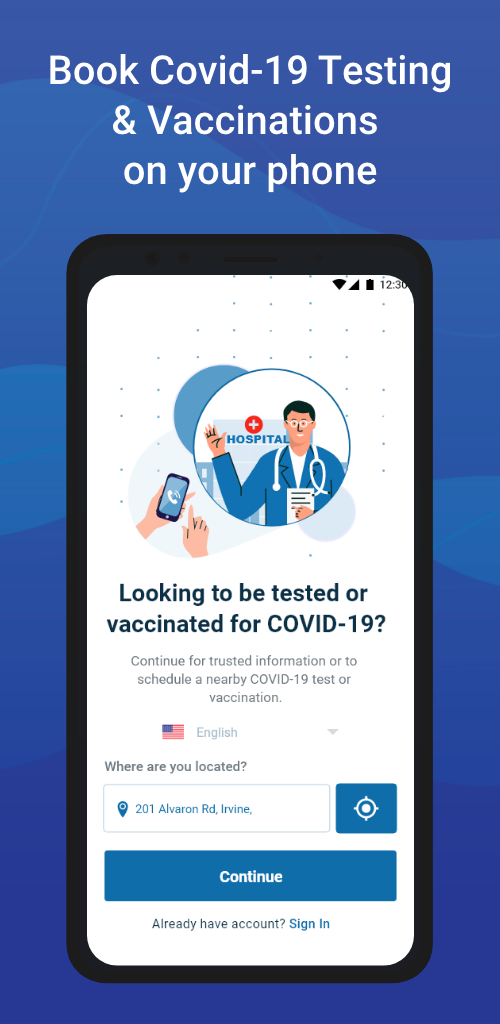 Orange County's health director Dr. Clayton Chau, speaking to the OC Register, said the plan is to update the Othena app, the county's vaccines scheduling app, to include a vaccine certification feature. For those who do not use smartphones, Chau said printed cards would be available.
The news comes amid the controversy surrounding so-called vaccine passports. Civil rights advocacy groups have criticized such programs, pointing out they could potentially violate privacy rights, and discriminate against those who choose to not get inoculated.
The plans by Orange County come shortly after California's Public Health Officer Dr. Tomás Aragón said there were no plans for a state-level vaccine certification system. However, he added there was a need for creating standards and guidelines for the use of such systems.
Aragón said that if the federal government doesn't "move fast enough" with developing the guidelines for vaccine certification, "we will come up with technical standards that will be expected, really focusing on making sure privacy is protected and that equity is protected."
The Biden administration has said it will not launch a federal vaccine certification system. Instead it will formulate guidelines that local authorities and the private sector can use.
"The government is not now, nor will we be supporting a system that requires Americans to carry a credential. There will be no federal vaccinations database and no federal mandate requiring everyone to obtain a single vaccination credential," White House press secretary Jen Psaki told reporters at the White House last week.
"Our interest is very simple from the federal government, which is, Americans' privacy and rights should be protected so that these systems are not used against people unfairly," Psaki clarified Tuesday.
In the US, only the state of New York has implemented such a system, with its pilot program "Excelsior Pass," which will be required to enter certain venues and events. Hawaii is also considering such a system, with Lt. Gov. Josh Green telling Hawaii News Now that the state plans to launch a pilot vaccine certification system for inter-island travel by May 1.
Some governors, mostly Republicans, including Texas' Greg Abbott and Florida's Ron DeSantis, are opposed to the idea of vaccine passports and have even signed executive orders prohibiting their use in their states.
In Arizona, state Rep. Andy Biggs, a Republican, has proposed a bill that would prohibit the use of vaccine passports.
"My private health care decisions—and yours—are nobody else's business," Biggs said. "Vaccine passports will not help our nation recover from COVID-19, instead, they will simply impose more Big Brother surveillance on our society."